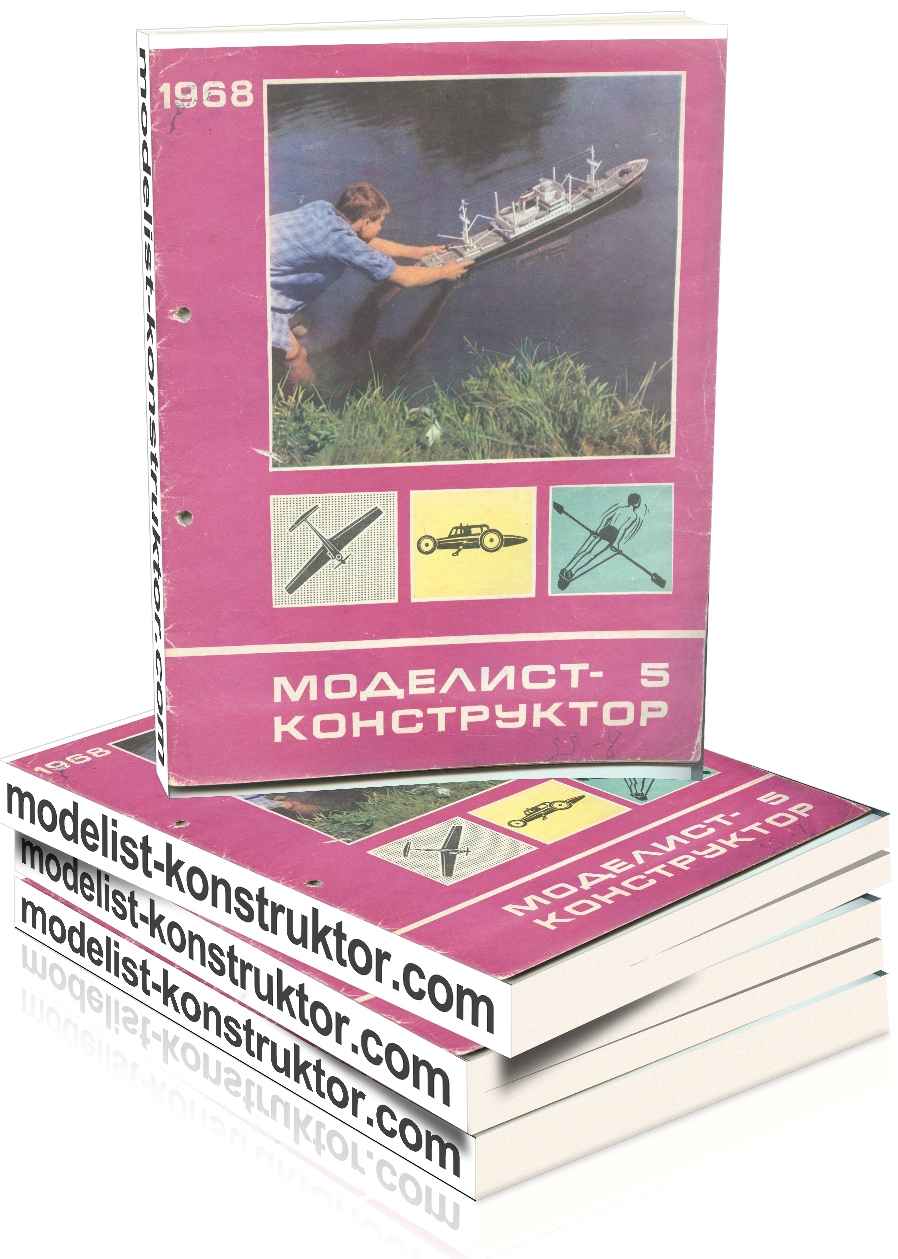 CONTENTS:
Weapons search – experiment (1);
So Merenkov. School archivists (2);
V. Masik. AVP (3);
The KLUB Meteor: (7);
Anatomy of robots: V. Matskevich. "Eyesight" (13);
Models in the world: R. Ogarkov. "Arrow" Boris Efimov (14);
V. Kolpakov. Four minutes of "air combat" (21);
V. Pilenko. The stars on the wings (23);
In the steppe near Kherson (25);
G. Reznichenko. Rebirth (25);
Shmelev. The history of monitors (29);
According to the foreign journals:
Bearing model (31);
Advice to the modeller: (32);
The youngest: R. Marasanov. Your fighters, "summer lightning" (34);
Ivanov. Watch out, mines! (35);
Create, invent, try!: S. Belotserkovets, A. Ovsyannikov. Singing box (36);
Boris Mironov. Monaliza (37);
B. Blinov. Snap for swimmer (39);
R. Yarov. Car of the blocks (40);
Pages of history: K. Karakulin. The first yacht club in the world (41);
The homework club designers: (41);
Our reference: Write down my address… (45);
V. Egorov. The Formula Of "Youth" (45);
At different latitudes: (46).
COVER: On the 1st page – photo Yulia Egorova; on the 2nd page. – photo W. Zolotarenko, installation chernyshovoy P.; 3rd p. – N installation.Bazhenova; 4th p. – Fig. E. Molchanov.
TAB: On the 1 St page – Fig. R. Strelnikov; 2-3 pages – Fig. Efimenkov p.; 4th p. – Fig. Yuri Makarov.
Modelist-KONSTRUKTOR 1968-05 PDF (download)