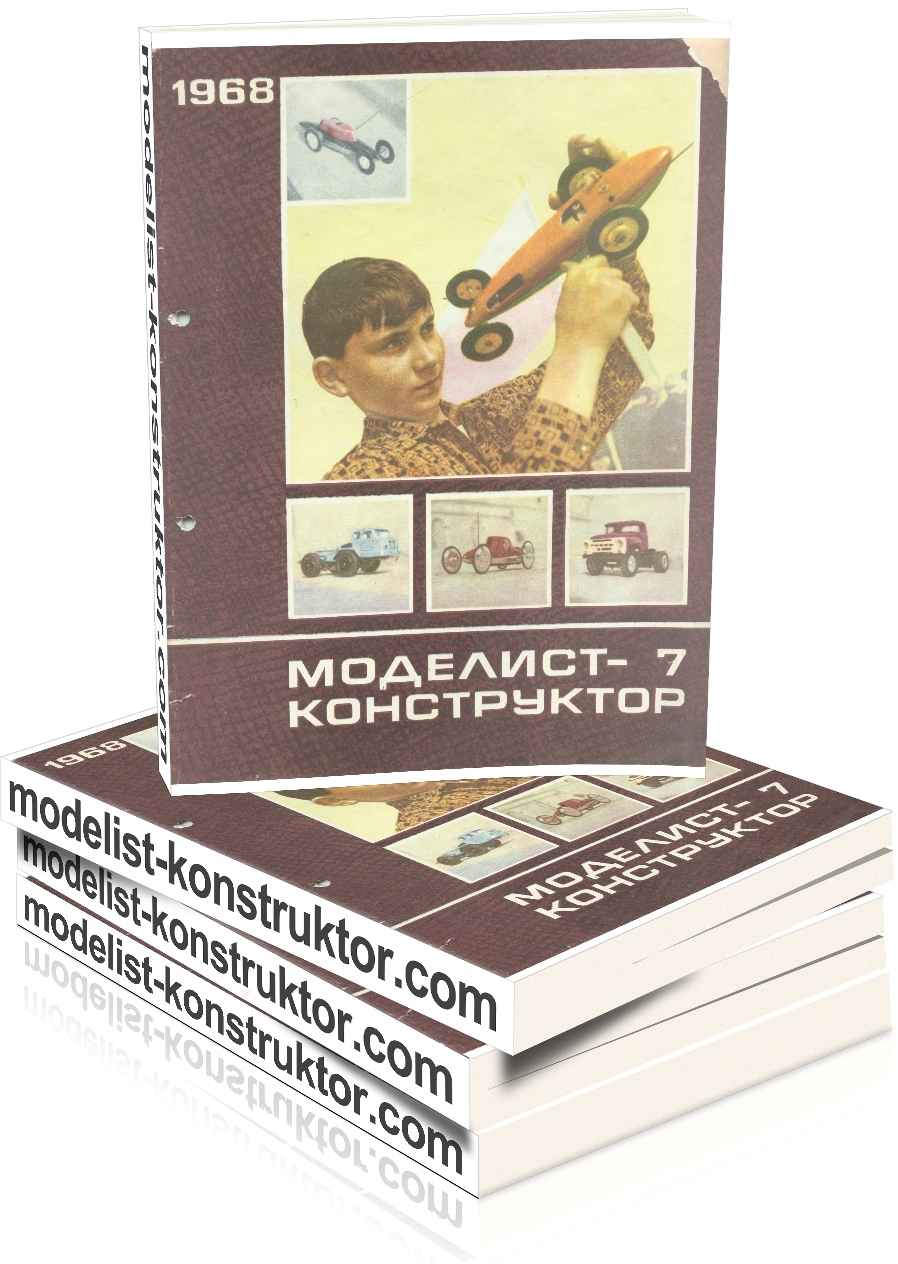 CONTENTS:
Technical creativity in the pioneer squad (1);
A. Noruzbaev. Standards of objectivity (2);
F. Black. The analysis "by eye" (3);
The KLUB Meteor: (4);
Create, invent, try: A. Dyakov. In the air – coach (12);
Formula "K" (16);
Blue is the name of the road: V. Kunenkov. The raft-boat (24);
50 years of the Komsomol: perfection (25);
So Merenkov. In the skies above Khalkin-Goal (25);
I. Kostenko. "Hawk" (27);
Sports: G. Reznichenko, O. Korablev. The dispute is decided the second (30);
News technical creativity: (30);
Models in the world: A. Zemsky. Docilely "Snowflake" (32);
A. Veselovsky. Five strongest (33);
N. Nikolaevich. According to the rules of the FAI (34);
Skobeltsyn. Skoda-997 goes on the cord (35);
A. Filippov. Travel scheme (38);
Advice to the Modeler: the finishing Touches before the start (40);
The last test (40);
Our reference: What is the order of registration and exploitation of Amateur transceiver radio stations (41); Club home constructors: (42); At different latitudes: (44).
COVER: 1 page – photo V. Sacna, 2. – photo: V. Reznikov, 3. – photo by O. Korableva, 4. – photo by E. of Grabilina, Fig. V. Ivanov.
TAB: 1 p. – Fig. R. Strelnikov, 2-3 pages – Fig. P. Efimenkov, photo Yulia Egorova, 4. – Fig. E. Molchanov.
Modelist-KONSTRUKTOR 1968-07 PDF (download)