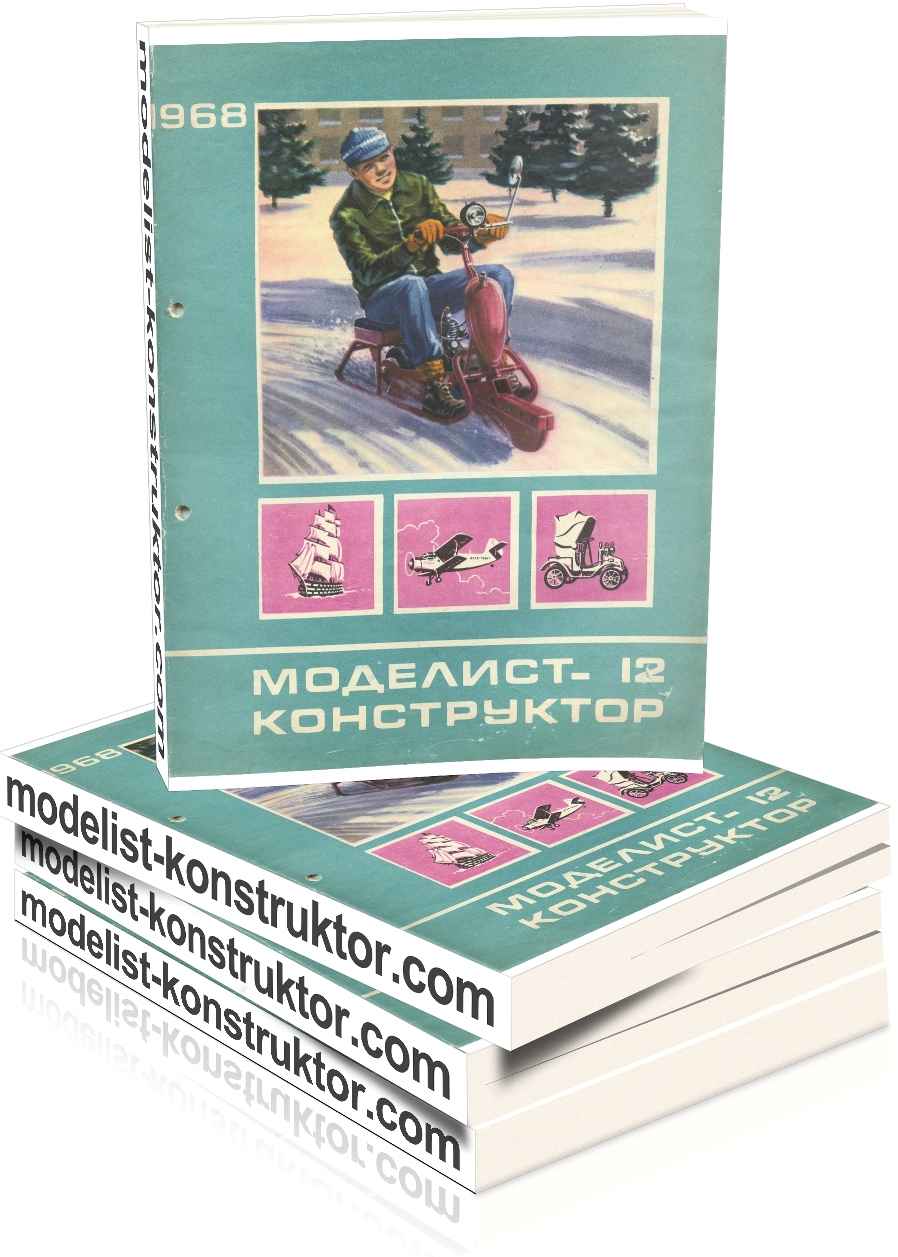 CONTENTS:
Entering the fourth year (1);
A. Sukharev. Hello, "Albinos"! (2);
V. Rinsky. A conversation with the magnetic field (4);
Create, invent, try!: G. Levin. Umka – winter Motorina (6);
G. Malinowski. The tourist boat "Warak" (9);
I. Turevski. "Magna" – a vehicle made of fiberglass (13);
Resin and glass fiber (16);
Models in the world: N. Injections. All ready to start (17);
Model a single-stage rocket M. Panteleev (Moscow) (19);
S. Onishchenko, A. Botamochi. Air worker (20);
News technical arts: (23);
R. Yarov. The ancestors of modern vehicles (24);
I. Ivanov. The Swan song of sailing ships (25);
B. Novitsky. Sailing race on the table (32);
The youngest: V. Bondarchuk. Attention! Turn! (34);
G. Samsonov. Ledokolnyy scooter (35);
Sports: L. Katin, V. Sviridkina. On the blue slopes (36);
Yuri Sirotkin. World Cup cordovil models (38);
P. Borisov. The competition to get ready for. (39);
Write down my address…: (39);
Club home designers – newcomers: (40);
Organizer of technical creativity: Methodological instructions for programme of lessons on the basics of new technology (42);
At different latitudes: (42);
Read these books: (45);
Published in "MK" in 1968 (46).
COVER: 1 page – Fig. Molchanova E., 2nd p. – photo by V. Browne, 3. – photo by O. Snopekova, 4. – Fig. R. Strelnikov.
TAB: 1st page – photo of Yuri Yegorov, 2-3 pages – Fig. P. Efimenkov, 4. – Fig. Yuri Makarov.
Modelist-KONSTRUKTOR 1968-12 PDF (download)