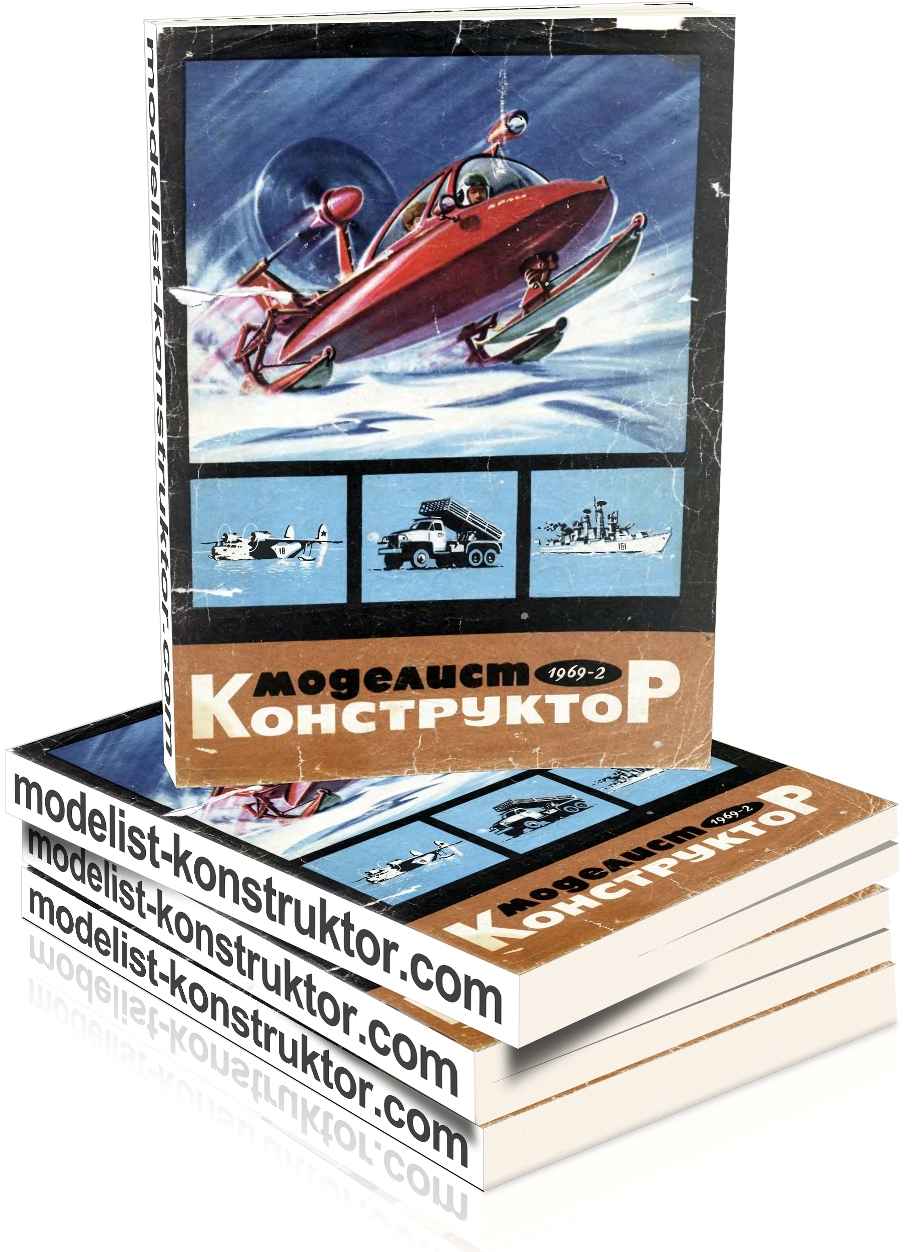 CONTENTS:
Meet interesting people: Leonid Zhukov. The eyes of the Little Prince (2).
Projects our readers: G. Lipman. Snowmobiles: prelude to the subject (4);
The calculation of the basic parameters of Ar-Li-14 (6).
Create, invent, try!: L. Affleck. Wizard"mage" (8);
V. Egorov. Of of Java two of Java (11).
Relay design of fame: Leonid Gusarov. Volga carriers (12);
I. Kostenko. "Nine" (14); P. Borisov. The first jet (17);
A. Khanmamedov. Thunderstorm submarines (21).
The KLUB Meteor: Yu. A. Bekhterev. The car and the car (26).
The youngest: L. Sujan. "Water flea" (28).
News technical creativity: (30).
Anatomy of robots: V. Matskevich. Attention! Danger! (31);
The great-grandson of the first domestic (32).
Pages of history: S. Luchaninov. Admiral, constructor, scientist (33);
Icebreaker "Ermak" (36).
The homework club designers: Vladimir Tsarev. Electronics – for printing (38);
A. Beskurnikov. Universal developer (39);
I. Konev. Two frames one lens (39);
S. Platonov. The drill with a shop (39);
S. Formozov. Cinema on wheels (40).
At different latitudes: (41).
Excited lines (42).
Sports: G. Dobrov. Meeting friends (44).
Model-Champions: "Albatross" (45);
Sample – bird (47);
Rising vertically (48).
COVER: 1 page – drawing E. Molchanov; 2-I page – photo Y. Egorov, and V. Tutova; 3. – photo by O. Korableva
TAB: 1-p. I – figure E. Molchanov; 2-I p. – figure P. Efimenkov; 3. – drawing R. Strelnikov; 4. – photo of Yuri Yegorov.
Modelist-KONSTRUKTOR 1969-02 PDF (download)