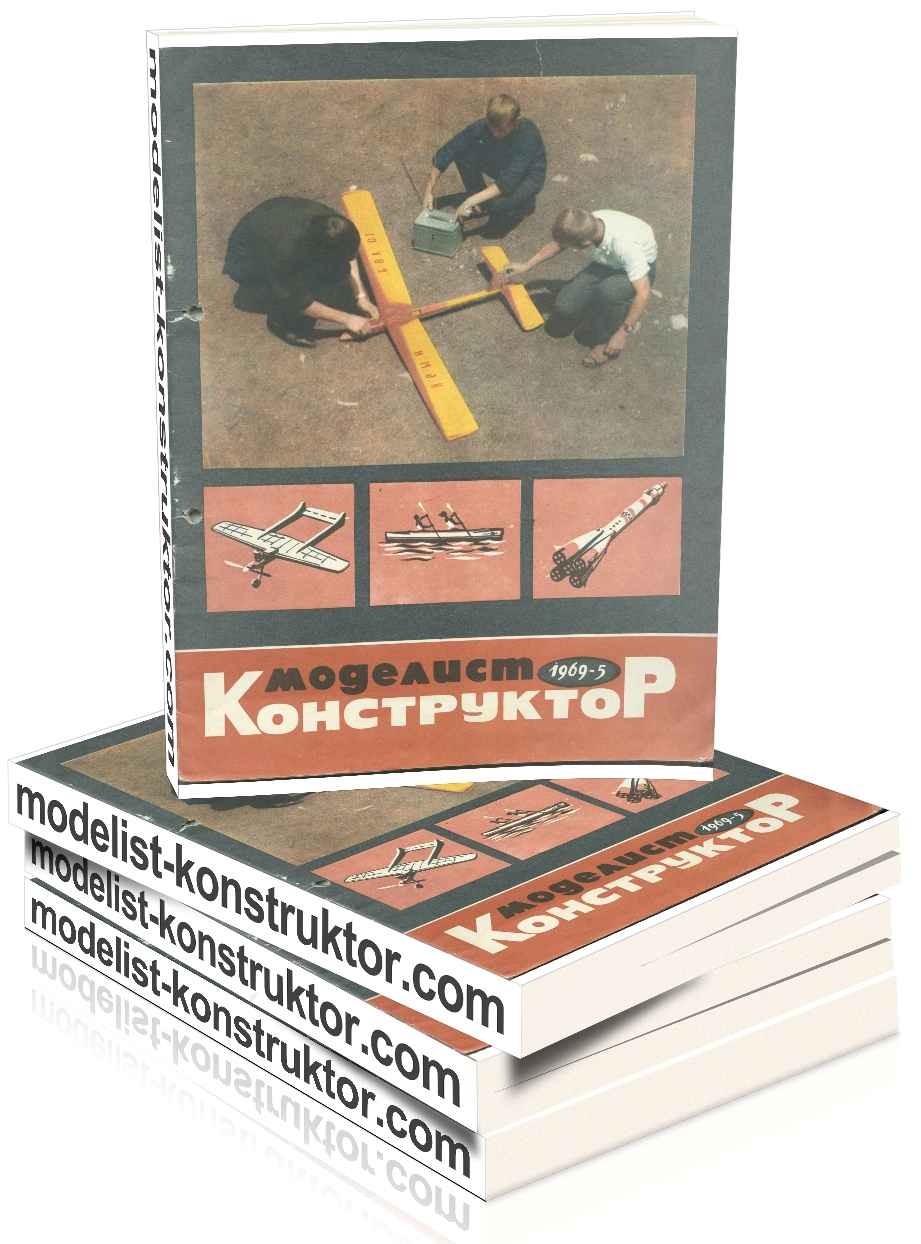 CONTENTS:
The 100th anniversary of Lenin's birth: A. Tarasenko. Relic of the heroic work of (2).
The youngest: Hello, pioneer summer! (6);
V. Matveev. Tug "Bakinets" (6);
Fly, Little Star! (7);
A. Zverik. Rocket-serpents, "Sunrise" (8);
A. Gordin. Radio unit palm (9).
The KLUB Meteor: Yu. A. Bekhterev. Jet? No, rezinomotornaya (12).
Your fighters, "3арница": V. Belov. Spyglass (15);
A. Beskurnikov. Telephotometer (15);
E. Vasiliev. The troops for battle! (16).
In the Komsomol Central Committee: Soon the new starts (17).
Models in the world: Autographs in the drawing (18);
Model of the carrier rocket "Soyuz" (18);
Excursion to the "Union" (19);
The stability of model rockets in flight (21);
V. Masik. Highway class B2 (24);
I. Kuraev. Fighter (26);
B. Shamanov. Ship with the rubber motor (29).
Create, invent, try!: V. Kuibyshev. Kayak-canoe (33);
I. Usenaliev. Reversing screw (36).
Advice to the modeller: V. Polyakov. At the root of the speed (40);
A. Veselovsky. Propellers (40).
Radio control models: "TONOX" (42).
The homework club designers: Truck-tractor (44);
L. Affleck. 5 professions lacquer (44);
N. Korzuhin. KDK – anglers (44).
Cybernetics, automation, electronics: V. the Taynitsky. Experiments with the "turtle" (46).
Our reference: (47).
Sports: Kostenko. For the prize named after Chkalov (48);
Y. Birch. Caution: steep turn! (48).
COVER: 1 page – photo of Yuri Yegorov, 3rd page – foto Uldis E., 4th p. – photo by P. Jablonski (Poland).
TAB: 1st page – drawings A. Chernomordik, 2-4 pages – drawings R. Strelnikova, 3-I p. – drawings P. Efimenkov.
Modelist-KONSTRUKTOR 1969-05 PDF (download)