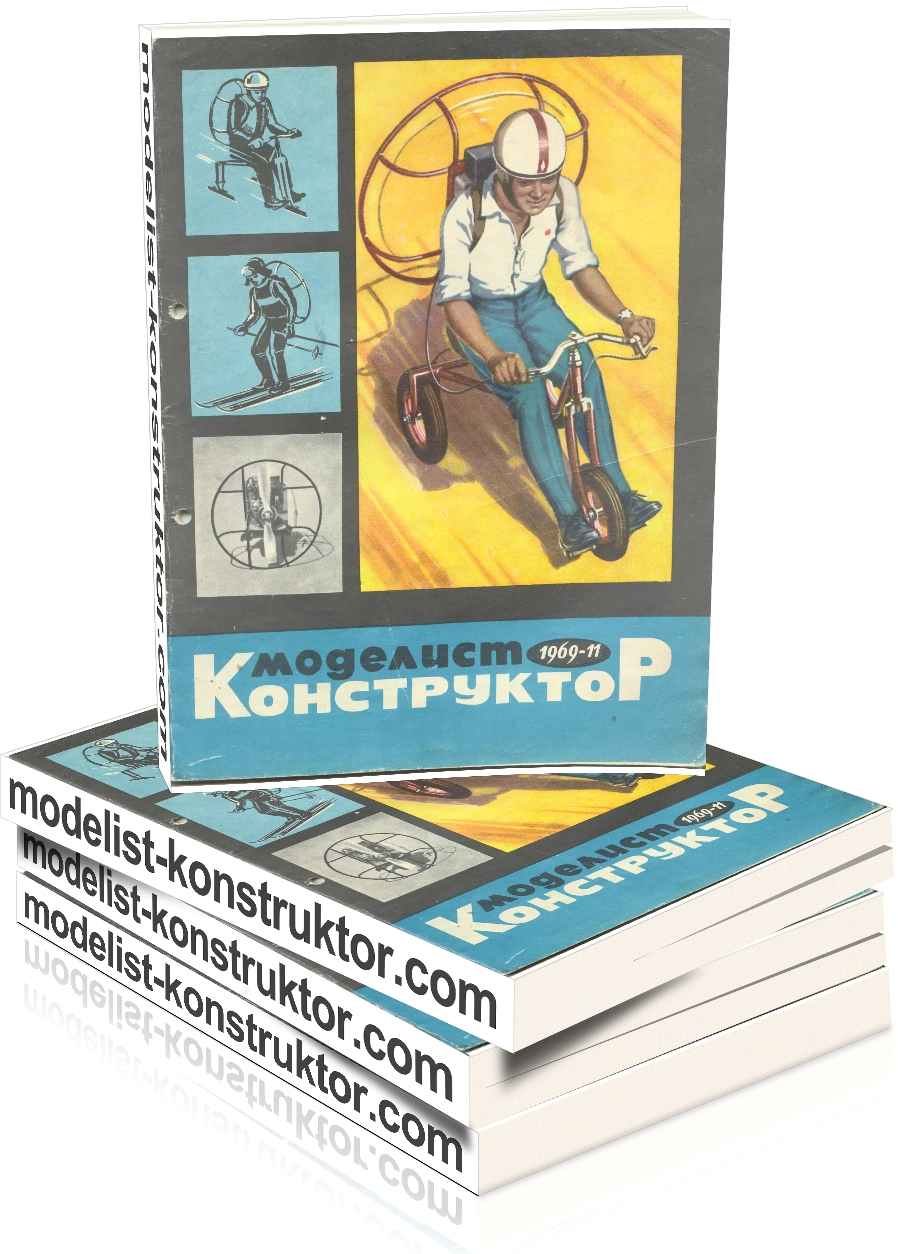 CONTENTS:
The 100th anniversary of the birth of V. I. Lenin: K. Cherednichenko. With the name of Lenin (2).
Organizer of technical creativity: L. Balyasnaya. To strive, to seek (4);
Yuri Stolyarov. The criterion of truth, the source of knowledge (6);
Closer to the stars! (8);
The sensation, the records, the problems (10);
What's new with the rocket? (14).
The youngest: Leonid Mitin. Room "butterfly" (15).
Models in the world: Yu Khukhra. Odnomomentnaya RC (18);
I. Kostenko. "Strike-3" – "monotype" (21);
The history of monitors (24);
For Lenin area (24).
Create, invent, try!: Driving – schools (25);
Romance plus practice (25);
Polish Fiat (26);
B. Warm. Wooden cards (28);
V. Putov. Instead of a chainsaw – car (29);
S. Naumchuk. New year's "miracles" (32);
A. Beskurnikov. The Film Laboratory "CD" (34).
Advice to the Modeler: E. Gusev. Suspension racing (36);
L. Arkov. How to improve glow candle (38);
E. Kloss. Scale bar (38).
The tasks on design-wit: (39).
The homework club designers: A. Kochergin. Lever shears (40);
M. Shpagin. Bur from screw (40);
K.-H. Schindhelm. Drill – out ballpoint pens (40);
G. Frankivsk. Wonderful pen (40);
Crescent-shaped hoe (41).
From the editorial mail: Levchenko, Vladimir Maximov. Difficulties overcome strong (42).
Sports: V. Kulikov. Friendship wins (44);
A. Veselovsky. Success in Rostock (44);
V. Primas. The best of the best (45);
So Merenkov. Light and shadows of the past tournaments (46);
M. Mikhailov. Lebyazhye lake (48).
COVER: 1 page – drawings E. Molchanov, R. Strelnikov; 2. – installation of R. Volodin; 3. – photo L. Maksimova; 4. – photo by I. Belov.
TAB: 1st page – picture of Yuri Makarov; 2-3 pages – pictures V. Brovko, N. Zakharkevich; 4. – figure E. Molchanov.
Modelist-KONSTRUKTOR 1969-11 PDF (download)