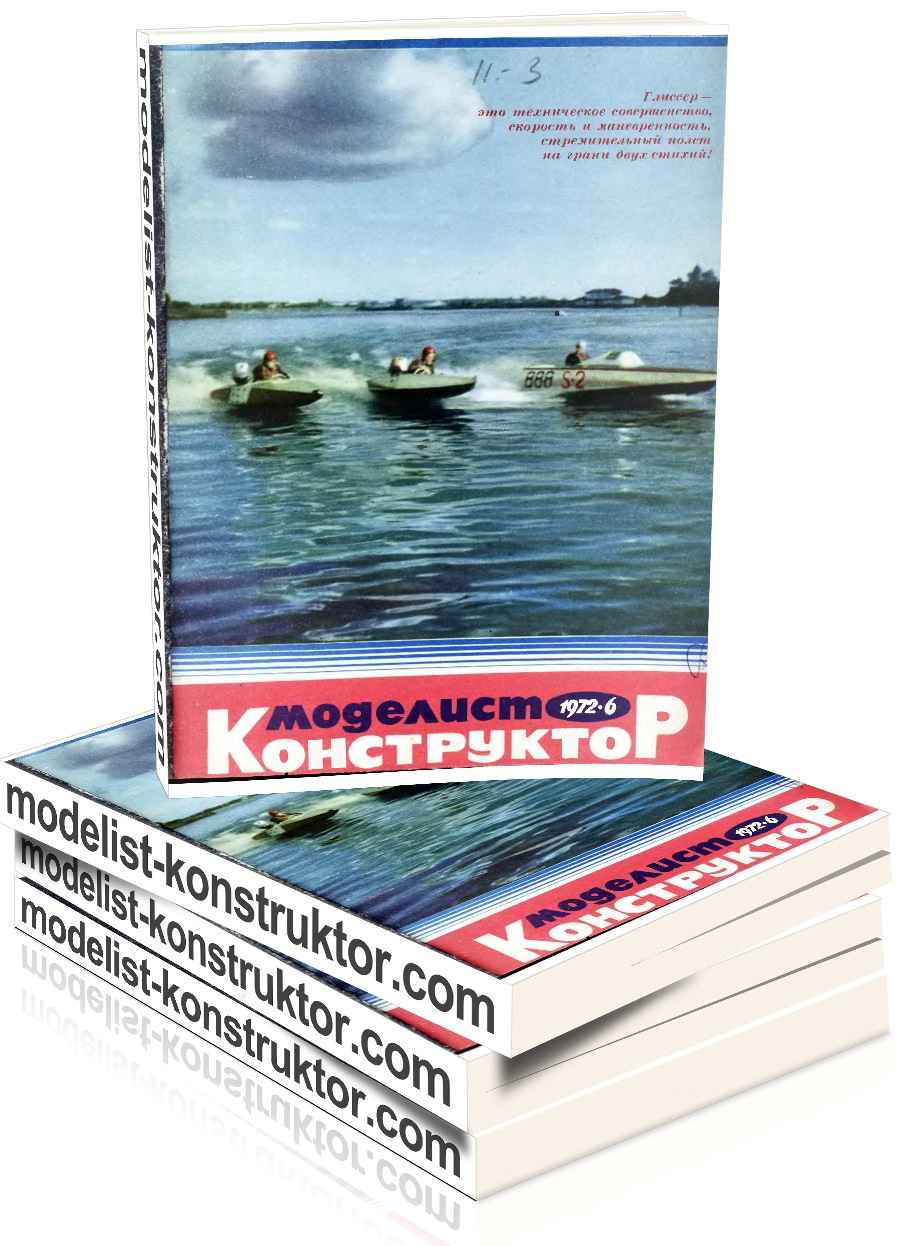 CONTENTS: SOVIET UNION – 50:
Yuri Grachev. On the verge of calling (2).
Tech news: "CAR" – the car today (5).
"Round table", "MK": the Dispute at the crossroads (6).
Is pioneer summer: G Koptelov. Sleigh – on the water (10).
For the 50th anniversary of patronage of Komsomol above Navy: A. Larionov. Torpedo boats (11).
Advice to the Modeler: G. Stepanov. Ship "Bulba" (16).
Create, invent, try: G. Malinowski. They are not afraid of obstacles (18);
Y. Arms, G. Dobrov. Kinel rehearsal (20);
M. Larkin. Tayga lays a ski track (22).
Aircraft of the world: I. Andreev. Mustang air patrol (23).
Sea collection: G. Smirnov. "Queen Elizabeth" (25).
Meet interesting people: L. Skryagin. Squadron captain Tunisia (27).
Our guest: – "A-1" (23).
Models in the world: L. Ginzberg. Race no cords (31).
Cybernetics, automation, electronics: A. Coats. "Cat eyes" (32).
Radio control models: L. Vinogradov. Obedient caterpillar (34).
Anthology of the unusual: Snagret and… a flying car (38);
Th.Borzecki. "Stratus" (40).
Electronic kaleidoscope: (41).
Small-scale mechanization: V. Chichkov, V. Davidenko. The cultivator in the garden (42).
The handyman: (44).
At different latitudes: (46).
Tula-1971 (46).
COVER: 1st page – home-made boats on the course. Photo by V. Brovko; 2-I page – young technicians in Tajikistan. Photo Vladimir Aksakov; 3rd page – New items homemade film technology. Photo Malinowski; 4-I p. – a Squadron captain Tunisia. Photo Of Yuri Yegorov.
TAB: 1st page – "Mustang". Fig. Molchanova E.; 2-3 pages – ATVs. Fig. E. Molchanova; 4. – Sea collection "MK". Fig. V. Ivanov.
Modelist-KONSTRUKTOR 1972-06 PDF (download)