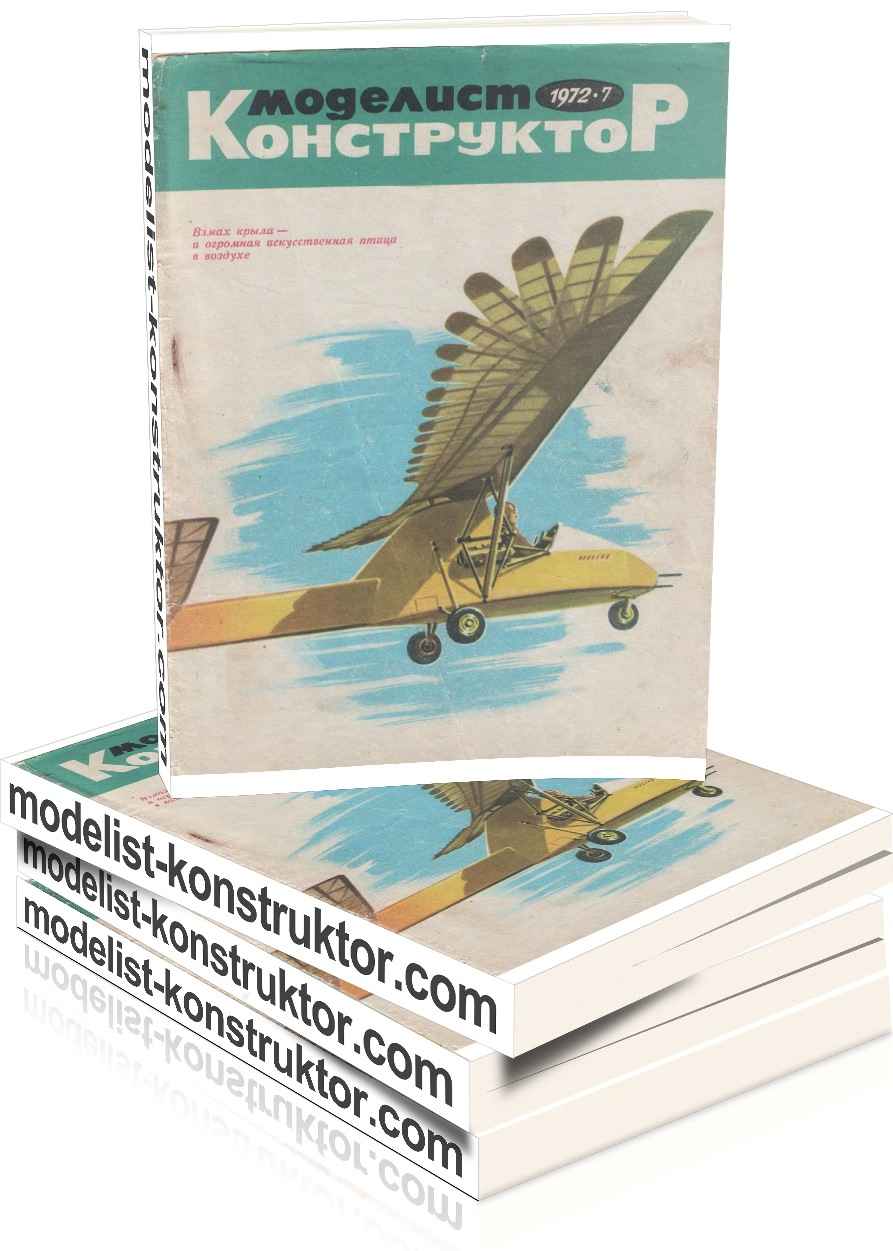 CONTENTS:
USSR – 50: R. Arsenyev. Bridge to the future (2).
Young technicians at ENEA: (5).
Small-scale mechanization: V. Chichkov, V. Davidenko. Cultivator walks alone (6).
Meet interesting people: Taras Merenkov. The rationale for the choice (8).
The results of the II all-Union competition "Space": G. Reznichenko, S. Kudryavtsev. Space the eyes of a young (10).
The ABCs of electricity: M. Galiguzova, V. Trufanov. What is a volt? (12).
Create, invent, try: G. Malinowski. They are not afraid of obstacles (14).
Is pioneer summer: racing without a motor (17).
Anthology of the unusual: R. Yarov. Ptitsekryly (19).
Our guest: "Young designer". Remote control TV (22).
Sports and technology: N. Kazan. Hunting with the receiver (24).
Club "Zenith": I. Merkulov. The turret for the "Krasnogorsk" (27).
On earth, in the heavens and in the sea: I. Kostenko. Pioneer long-distance flights (31).
Sea collection: G. Smirnov. "Sevastopol" (33).
Models in the world: Leonid Vasilevsky. "Bounty" breakaway (34);
A. Korolev. Buggy – new in Motorsport (38);
L. Skryagin. Marine units (40).
Laboratory technologist: Vladimir Petrovsky. Tire plant at home (42).
The handyman: (44). At different latitudes: (46).
"Write down my address…": (48).
COVER: 1 page – … flapping approach. Fig. E. Molchanova; 2-I page – young technicians Turkmenistan. Photo by M. Hudayberdiev; 3-4 pages – Competition "Space". Photo By J. Pole, T. Miller.
TAB: 1st page – the Rover Engine BB-1. Fig. E. Molchanova; 2-I page – Minitary, Fig. E. Molchanova; 3-I p. – a pioneer far sing. Fig. R. Strelnikov; 4. – Sea collection "MK". Fig. V. Ivanov.
Modelist-KONSTRUKTOR 1972-07 PDF (download)