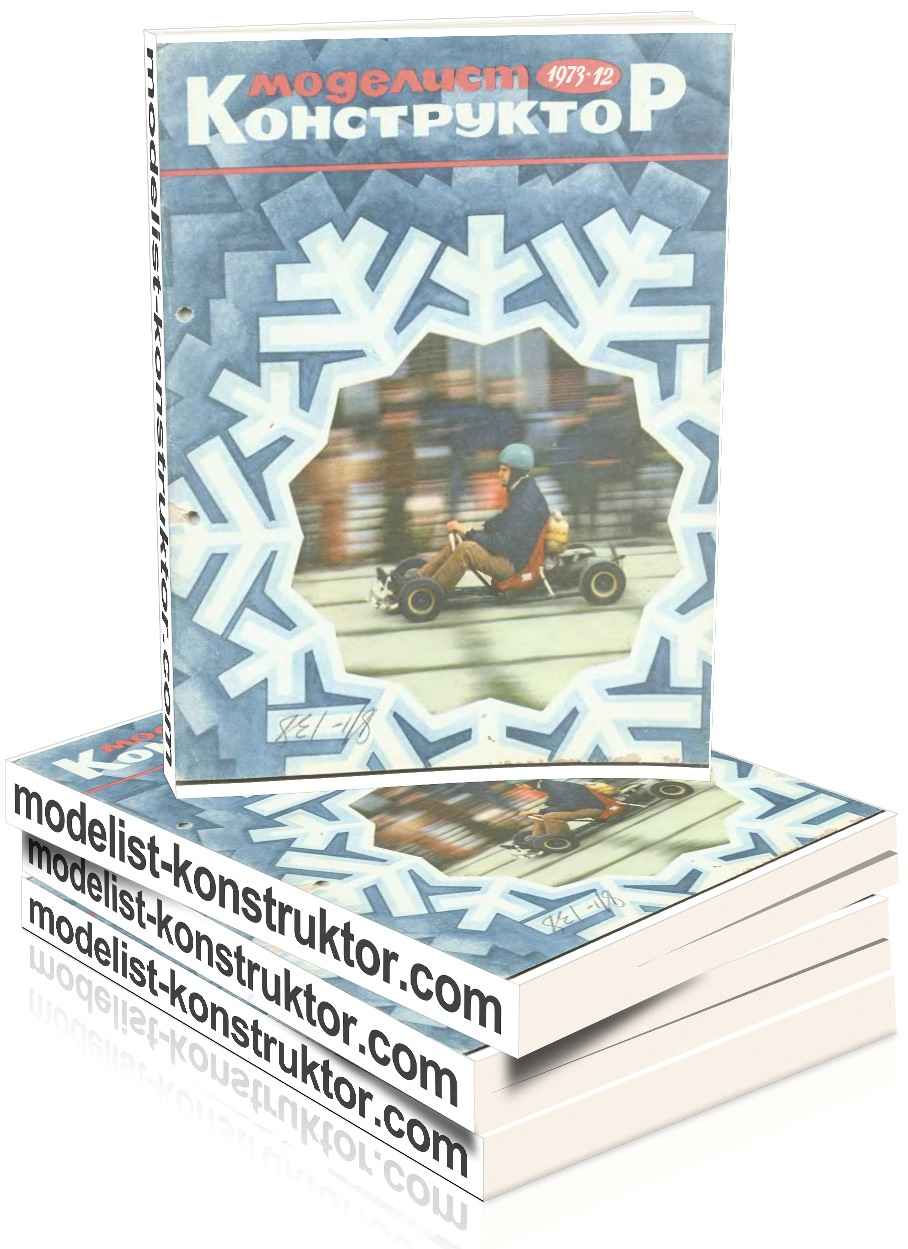 CONTENTS:
Year third year is decisive: B. wins. You, five years! (2).
Say participants of the festival: R. Efremov. The delegate of the plant (4).
VDNKH: B. Revsci. Herd, clad in steel (6).
Is all-Union review the work of school institutions: City Tsilevich. Chernihiv patents (8).
Public KB "M-K": I. Juveniles. Snowmobiles: ideas and designs (11).
Hams tell, advise, offer: D. Medvedovsky, O. guziewicz. Youth old guitar (14). Organizer of technical creativity: M. Todorov. Everything about the map (17).
Models in the world: P. Kiselev. Race… no track (21);
A. Shahhat. The plane "SHA" – new (23);
Yuri Bobrov. With a jeweler's precision (26).
Aeromoza "M-K": Yu. Khromov. Humanity learned to fly (28);
I. Kostenko, Yu Vyatich. "I wanted to be useful to his country…" (30).
Sea collection "M-K": G. Smirnov. The torpedo and the speed – weapons submarines (33).
The modeller of the new technology: V. Kostychev. Model of the trawler-catamaran (34).
Club "Zenit" Vladimir Bartenev. Stereoscopic at home (39).
Sports: (41).
An invitation to creativity: Buggy, Jr. (42).
Horizons engineering: A. Alekseev. Stirlingi (43).
Published in "M-K" in 1973 (46).
How to write in a journal (48).
COVER: 1 page – kart driver. Photo by V. Kornyushina, 2-I p. – a Parade of models in Minsk. Photo M. Rubanovich, 3-I p – Self-similar competitions in Leningrad. Photo by V. Brovko, 4-I p. – the Russian ship. Photo B. Sergeyev.
TAB: 1st page – home cars from Tbilisi. Photo of Yuri Yegorov, 2 p. Cards. Fig. Malinowski, 3-I p – Plane A. F. Mozhaysky. Fig. Vladimir Katanov, 4. – Sea collection "M-K". Fig. B. Lisenkov.
Modelist-KONSTRUKTOR 1973-12 PDF (download)