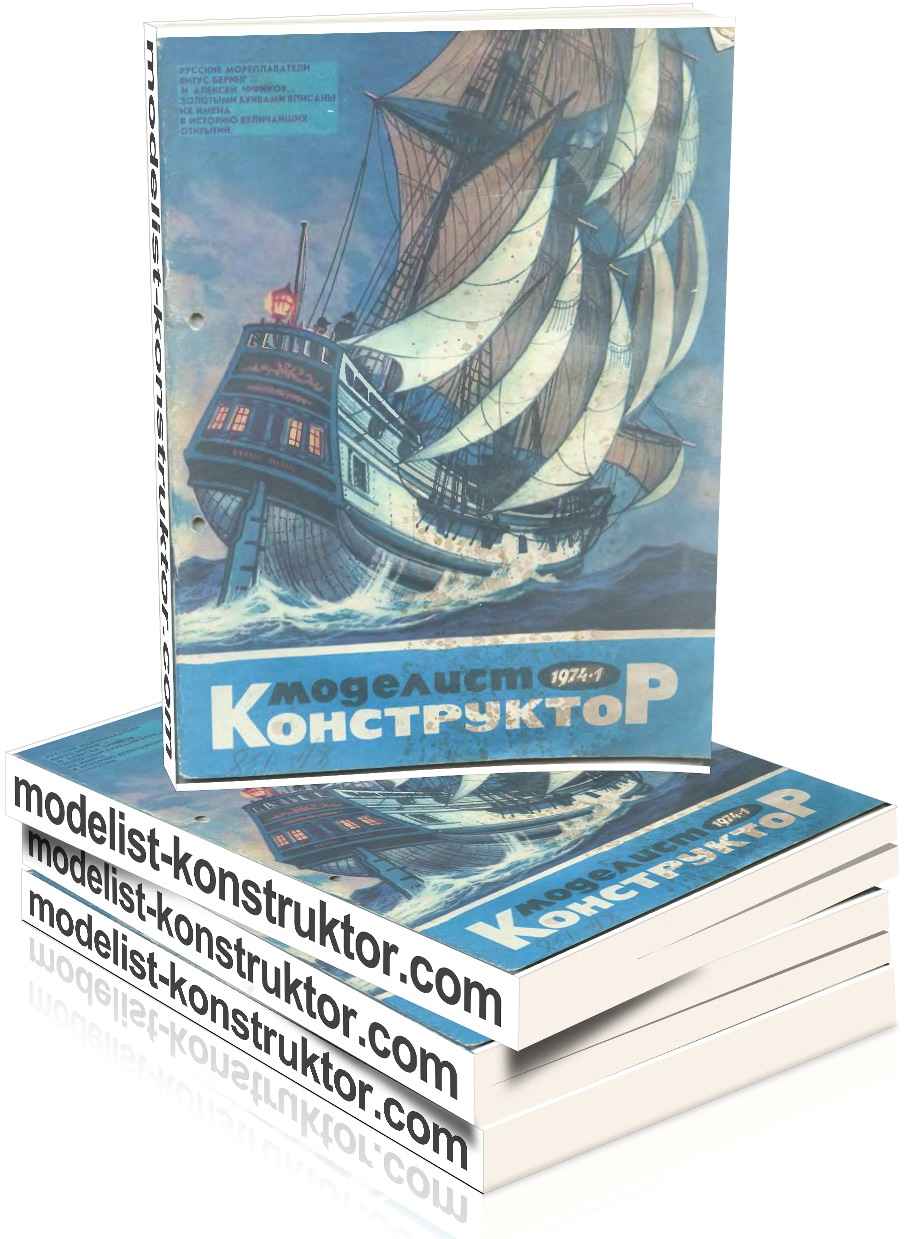 CONTENTS:
Towards the XVII Congress of the Komsomol: Yuri Stolyarov. The problem is the ocean! (2).
ENEA – school innovation: Plazmatron – the working tool (8).
Organizer of technical creativity: A. Alekseev. Let me learn (10).
All domestic cars: Y. dolmatovski, L. Shugurov. Predecessors (12);
Car "russobalt" (14).
Public KB "M-K": N.Purtov. Venue, comes ashore (16);
V. Horev. Tricycle "Friendship" (20).
Create, invent, try!: V. Malinovsky, L. Turbines. Screw? It's not easy (22).
Small-scale mechanization: (25).
Advice to the Modeler: E. Gusev. Engine-universal (26);
Yu. Gorshkov. Superior quality – reliability (27).
The great explorers: B. Timofeev. Multiplying the glory of the Fatherland (23).
Contest ideas: (32).
Club "Zenit": V. Moskalev. Triple "Krasnogorsk" (33).
Hams talk, advise, suggest And Kutasov. Bylina – color and music (37).
Atlas of profiles (41).
Horizons technology: R. Yarov. The safest car (42).
Your first model: (44).
The handyman: (46).
COVER: 1 page – the Ship of Vitus Bering. Fig. V. Naumenkova; 2 p. – the future sailors. Installation Of T. Raskovoy. 3 page – Light and imagination. Fig. R. Strelnikov; 4 p. – Stereofan "epic" and its author, A. Kutasov. Photo By V. Kornyushina.
TAB: page 1 – the Car "russobalt". Fig. E. Molchanova; 2 p. – "the cauldron". Installation of T. Raskovoi; page 3 – the Contest of ideas. Photo by A. Raguzina; 4 p. – "don Quixote". Photo Of Yuri Spondylitis.
Modelist-KONSTRUKTOR 1974-01 PDF (download)