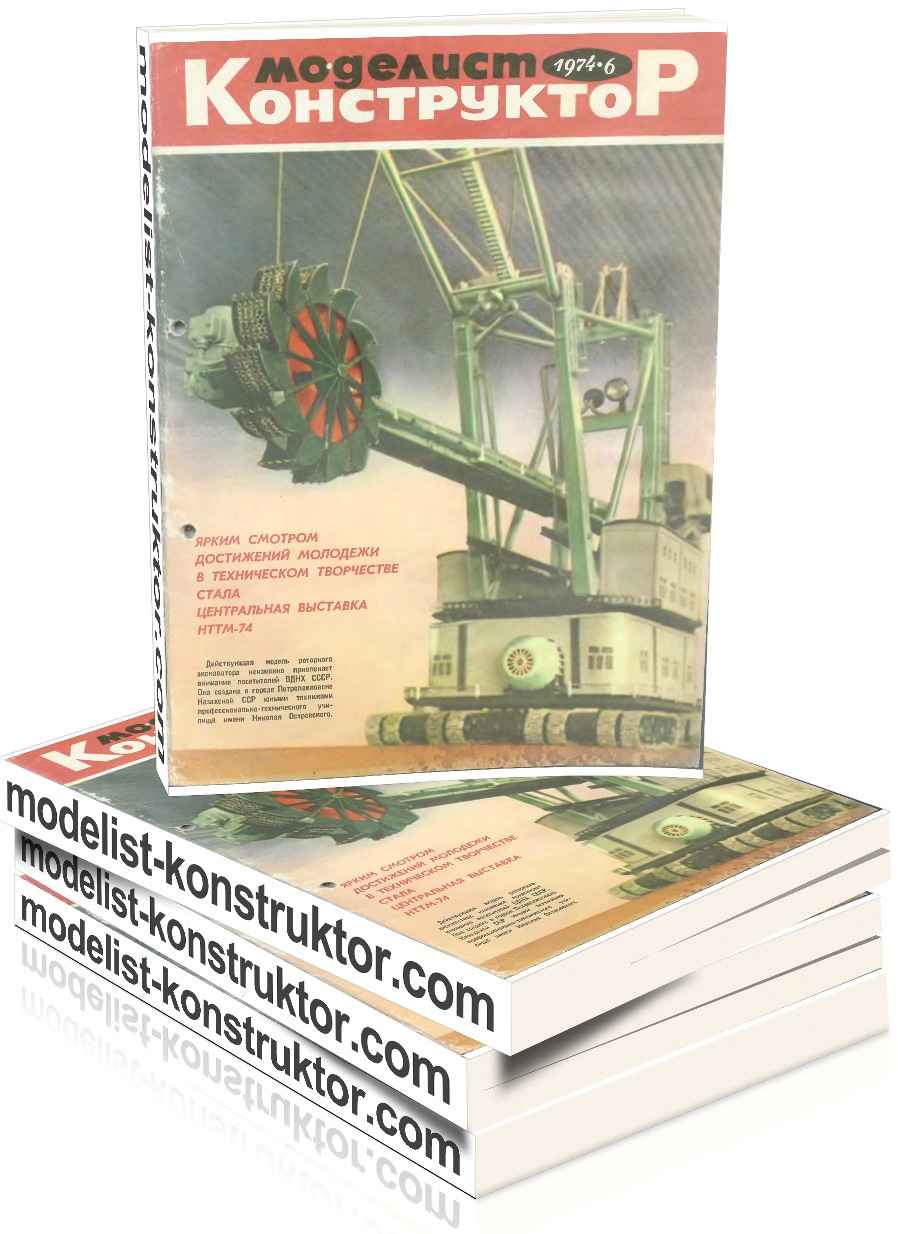 CONTENTS:
M. Prokofiev. Love of work is not to educate outside of work (2);
Call calling… on the tractor (2);
V. Voznyuk. "Dubrovic" tractor school (4).
Technique five: the Main machine field (6).
ENEA – school innovation: Plasma-stonemason (9).
Create, invent, try!: More about "Violent" (10).
All domestic cars: Y. dolmatovski, L. Shugurov. "Lorry" and its successors (12);
GAZ-AAA (15).
Public KB "M-K": V. Tambovtsev. Tricycle "The Grasshopper" (17);
M. Larkin. Little Micro-Car "Buddy" (20).
Your first model: the City Ukrainian. The truck paper (23).
Model Champions: E. Verbitsky. Secrets Tierney (27);
V. Popov. Racing model – the champion of Europe (30).
Your fighters, Zarnitsa: Ya Goldilocks. Shooting in the suitcase (32).
Sea collection "M-K": (33).
Reader – the reader: A. Gavrilov. The wing along the fuselage (34).
Cybernetics, automation, electronics: L. Zinoviev, N. Rybalko. Tests takes the "Impulse" (35).
Hams tell, advise, offer: M. Caplin. Amplifier stage (39).
Radiocronaca service "M-K": V. Halatyn. Small-sized electromagnetic relay (41).
Club "Zenit": A. Wolman. The technique of "magic" movie (42).
Is pioneer summer: N. Makarov-Zemlyansky. Hello! The switch listens to… (44);
V. Egorov. Car for sports (47).
The handyman: (48).
COVER: 1-2-I p. – Exhibits NTTM-74. Photo A. Artemiev; 3rd page – photo Panorama of the "M-K". Installation of R. Musichini; 4-I p. – First start. Photo of Yuri Egorov and B. Rassina. Fig. N. Gorbach.
TAB: 1st page – GAZ-AAA. Fig. E. Molchanova; 2-I page – Tricycle "Grasshopper". Photo by A. Raguzina; 3. – shooting in the suitcase. Fig. R. Strelnikov; 4. – Sea collection "M-K". Fig. B. Lisenkov.
Modelist-KONSTRUKTOR 1974-06 PDF (download)