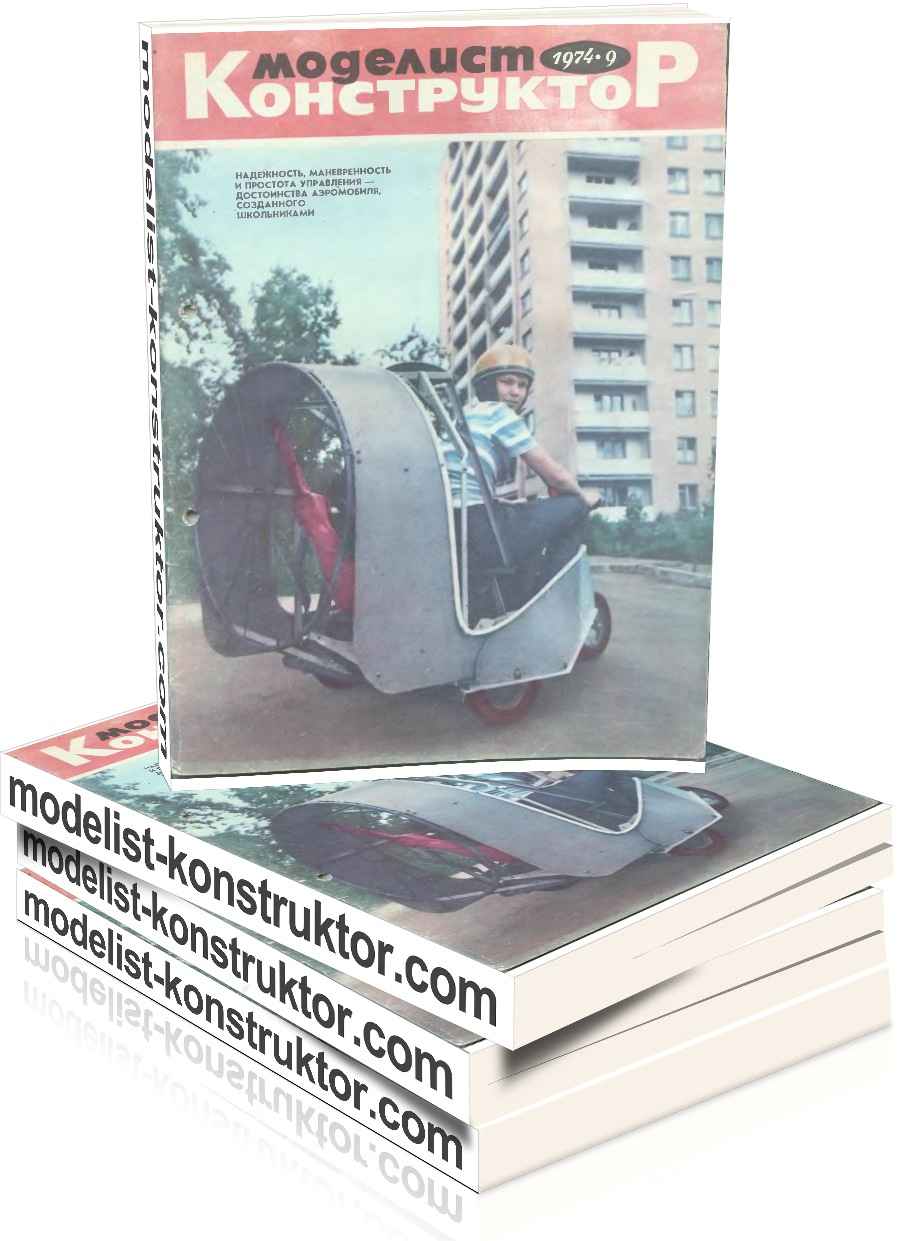 CONTENTS:
Organizer of technical creativity: Inventors in school uniform (2);
I. Anempadystau. To give the Modeler wings! (4).
Technique five: R. Yarov. Pneumatos without a fiction (6).
OKB "M-K": G Malinowski. And we have in the yard… (9);
A. Abramov. On asphalt with a boat motor (11).
ENEA – school innovation: Wood engineering (12).
Create, invent, try!: A. Kopylov. Catamaran of… foam (14).
Tech news: V. Kostychev. Tanker-giant (15).
All domestic cars: Y. dolmatovski, L. Shugurov. Land "ships" (21).
Sea collection "M-K": (25).
Cybernetics, automation, electronics: D. can be visited. The winner – the machine (26).
On land, the sky and the sea: V. Gontar, A. Malinowski. La-7 (29).
Make a note of my address: (32).
Radio control models: G. Okhotnikov. Proportional for aces (33).
Introduction to design: the Algorithms of art (38).
We have: (42).
Advice to the modeller: (45).
The handyman:(46).
Addresses NTTM: Exhibition of our friends (48).
COVER: 1,4-pages – Kids club ZHKO. Photo by A. Raguzina; 2. Young designers of the Komi ASSR. Photo by R. Ogarkova, installation and Fig. A. Yale; 3. – Exhibition of technical creativity of youth of the socialist countries. Photo By A. Artemyev.
TAB: 1st page – Bus ZIS-16. Fig. Molchanova E.; 2-3. – Aircraft LA-7. Photo by A. Kostin; 4-I p. – a Submarine "Crab". Fig. B. Lisenkov.
Modelist-KONSTRUKTOR 1974-09 PDF (download)