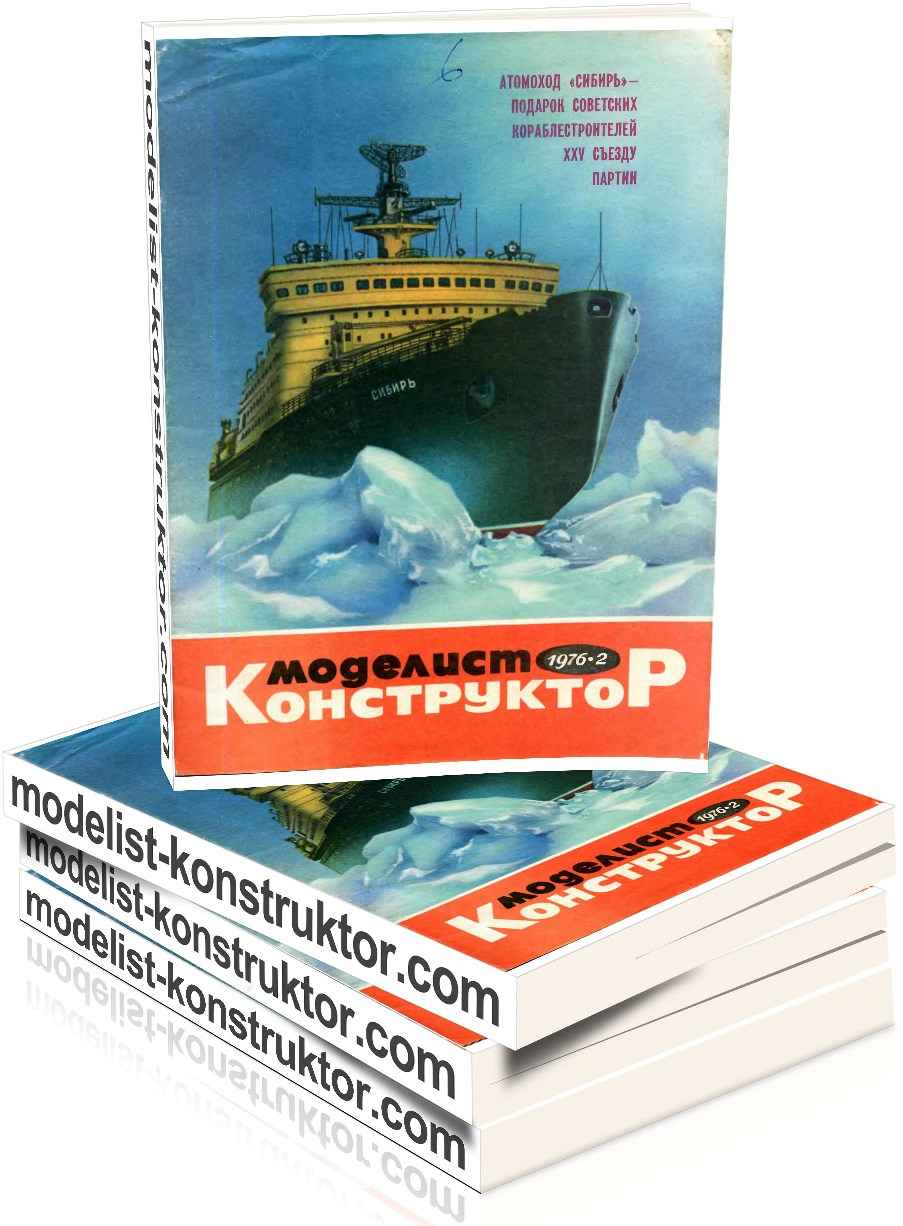 CONTENTS:
XXV Congress of the CPSU – employment gifts: V. Mishin. Compass "Electron" – quality (1).
Technique five: I. Boeken. The way to "the Arctic" (3).
ENEA – school innovation: bigger and better (5);
Life, looking to the sky (7).
Public KB "M-K": V. Lukyanenko. Amurchonok paves the sulcus (8).
Ideas competition: A. Abramov. Two pistons in one cylinder (11).
Ships-heroes: P. Veselov. Sea mines purely (12).
On earth, in the heavens and on the sea, the traditions (17);
G. Knyshov. Micromatic Gnom (18).
Reader – the reader: (21).
Models in the world: Tallinn runners (22).
Famous cars: Leonid Shugurov. The mysterious "Hispano-Suiza" (29).
Sea collection "M-K": (33).
Hams tell, advise, offer: N.Bogdanets. The electronics on the motorcycle (34).
Technique of animated sound: V. Sklyarov. The use for one (37).
Cybernetics, automation, electronics: V. Kupriyanov. "Cyber" manages objects in (40).
Laboratory technologist: the Molding of plastics (41).
The youngest: V. Rozhkov. At the start – single stage (42).
Sports: R. Viktorov. The victory of the debutant (44).
Radiocronaca service "M-K": (46).
COVER: 1 page – powered Icebreaker "Siberia". Fig. B. Kaplunenko; 2-I p. – Photos by Yuriy Yegorov of the workshops of the Association "Electron"; 3rd page – photo Panorama. Installation Simakova M.; 4 p. Winter, technique, sports. Photo by A. Artemieva and V. Postnikov.
TAB: 1st page – mine Sweeper "Mina". Fig. V. Naumenkova; 2-I page – Yak-18T. Fig. B. Kaplunenko; 3rd page – "Hispano-Suiza". Fig. Y. Dolmatovsky; 4. – Sea collection "M-K". Fig. M. Sorkin.
Modelist-KONSTRUKTOR 1976-02 PDF (download)