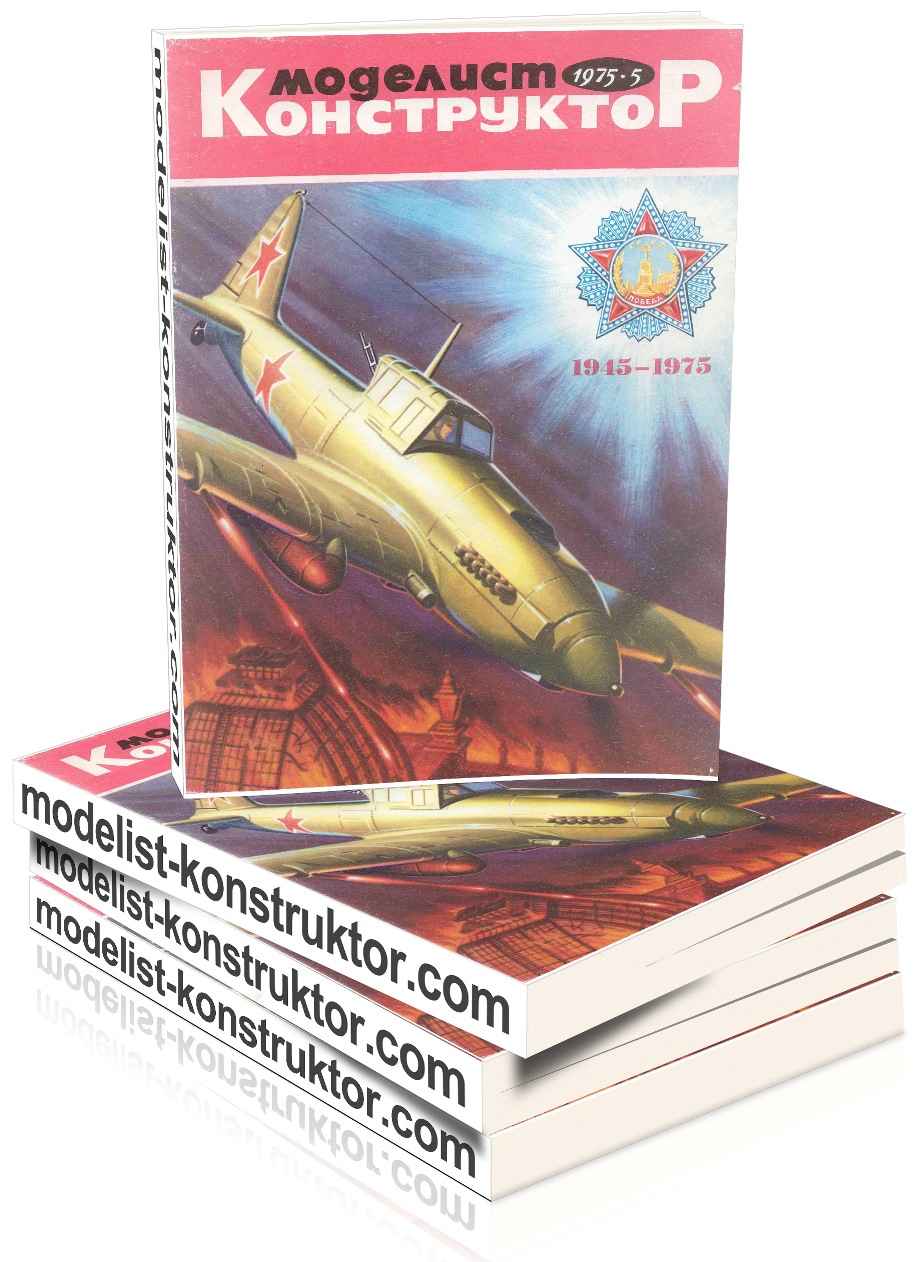 CONTENTS:
30 anniversary of the Victory is dedicated to: S. Rudenko. The last storm (2);
M. Don't Know. Five torpedoes Alexander Marinesko (8);
P. Veselov. In spite of all deaths (10);
A. Beskurnikov. Light self-propelled (14);
I. Kostenko. Worker of heaven (17).
ENEA – school innovation: K. Mikhailov. This is the beating heart of five (5);
Born wit (6).
Public KB "M-K": G Malinowski. Cabin boat "Ruslan" (18).
Technique of animated sound: V. Shilo, V. Yuryshev. Simple stereo amplifier (26).
Radiocronaca service "MK": (30).
Cybernetics, automation, electronics: N. Tyapkin. "Vigilant" impulses (31).
On the verge of fantasy: A. Preparations. He invented nutrit (33).
Technique five: the Tram of tomorrow (35).
Introduction to design: Developing connection (38).
Club "Zenit": V. Pleskin. "Amateur" under water (42).
Correspondence exhibition NT: V. Voznyuk. Universal device agronomist (44).
Meet the pioneer fly: S. Glaser. Water "Summer Lightning" (47).
COVER: 1st page – Il-2 over Berlin. Fig. E. Molchanova; 2. – In the pioneer camp "Eaglet". Photo by J. carpenter; 3. Game on the water. Fig. A. Orlov; 4. – model Airplanes. Photo By V. Postnikov.
TAB: 1 p. – ACS-76 goes into battle. Fig. E. Romanova; 2. – Military transport aircraft Sche-2. Fig. E. Selezneva; 3rd p. – E-Keeper. Fig. B. Lisenkova; 4-I p. – It was called "Nutrimed". Fig. Sharova.
Modelist-KONSTRUKTOR 1975-05 PDF (download)