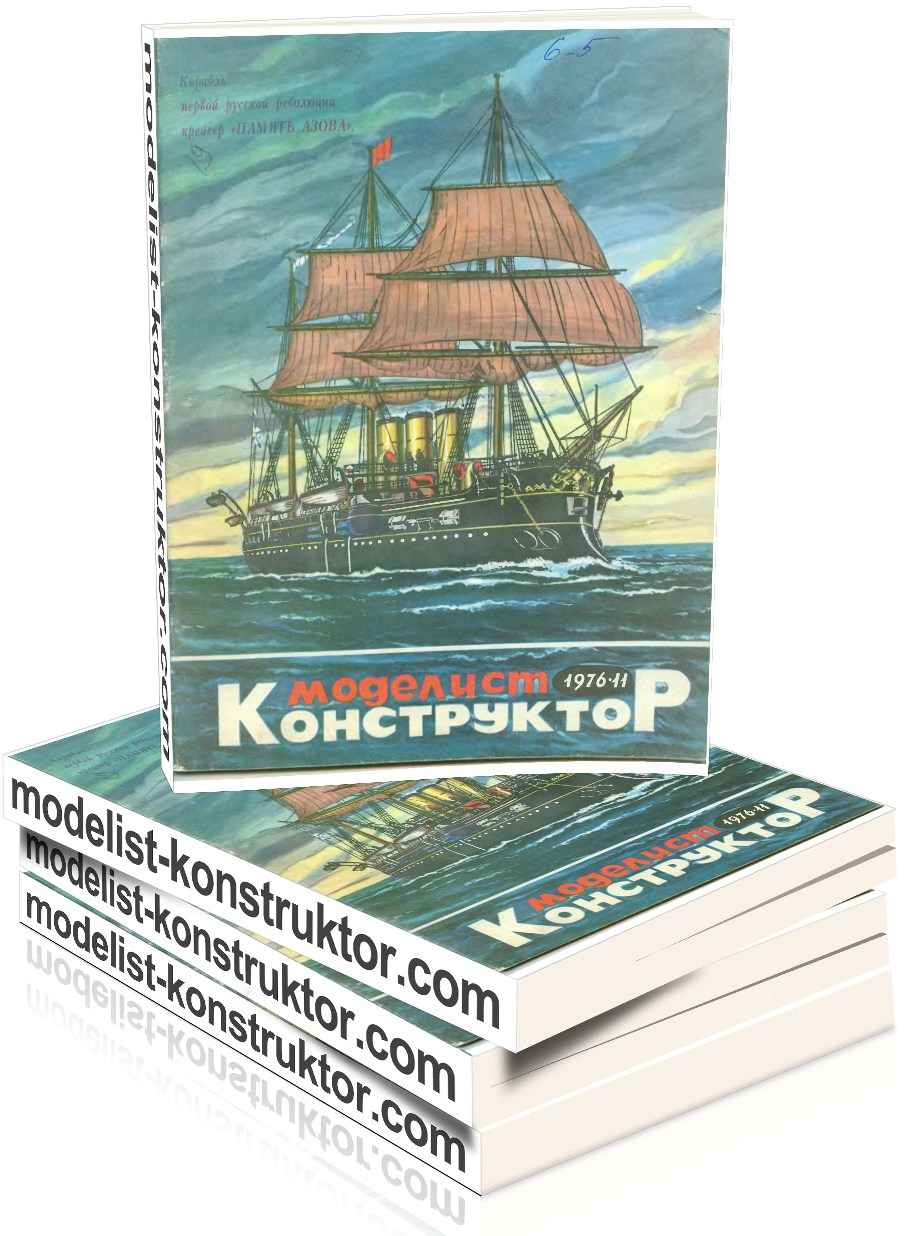 CONTENTS:
D. Can Be Visited. The forum of young (1).
Decisions of the XXV Congress of the CPSU in life!: V. Grushin. Relying on youth (4).
ENEA – school innovation: Quality in large and small (6);
VIPs: meet the winners! (9).
Organizer of technical creativity: Y. Arms. Job search (10).
Build a vehicle (12).
Public KB "M-K": G Malinowski. "Tit" is in your hands (16);
S. Grigoriev. A victorious Ian Tilke track (20).
Cover story: L. Storchevoy. Look at the world differently (24).
Sea collection "M-K": I. Chernyshev. Still the destroyers (25).
Ships of the revolution: P. Veselov. Defeated, but not defeated (26).
Models in the world: A. Severyukhin. "Kirovchane" (34);
V. Bastani. The model class "K-2" (35).
Create, invent, try!: I. Evdokimenko. Vitamin combine (36).
Cybernetics, automation, electronics: A. Ulybin, G. Estrin. Docking in space (37).
Hams tell, advise, offer: N.Pavlov. The electronic organ (40).
Reader – the reader: (44).
Club "Zenit" (45).
Sports: R. Sunrises. 13 is a lucky number (46).
COVER: 4. "Memory of Azov". Fig. V. Baryshev; 2. Machine for the village. Photo by Yury Stepanova; 3. Self-similar starts. Photo by R. Arkoma; 4. On the road – "buggy". Photo Malinowski.
TAB: 1. In the exhibition design. Photo by A. Artemyev; 2-I 3-p. Perm: warn the young technology of Russia. Photo by J. carpenter; 4. Sea collection "M-K". Fig. V. Naumenkova.
Modelist-KONSTRUKTOR 1976-11 PDF (download)