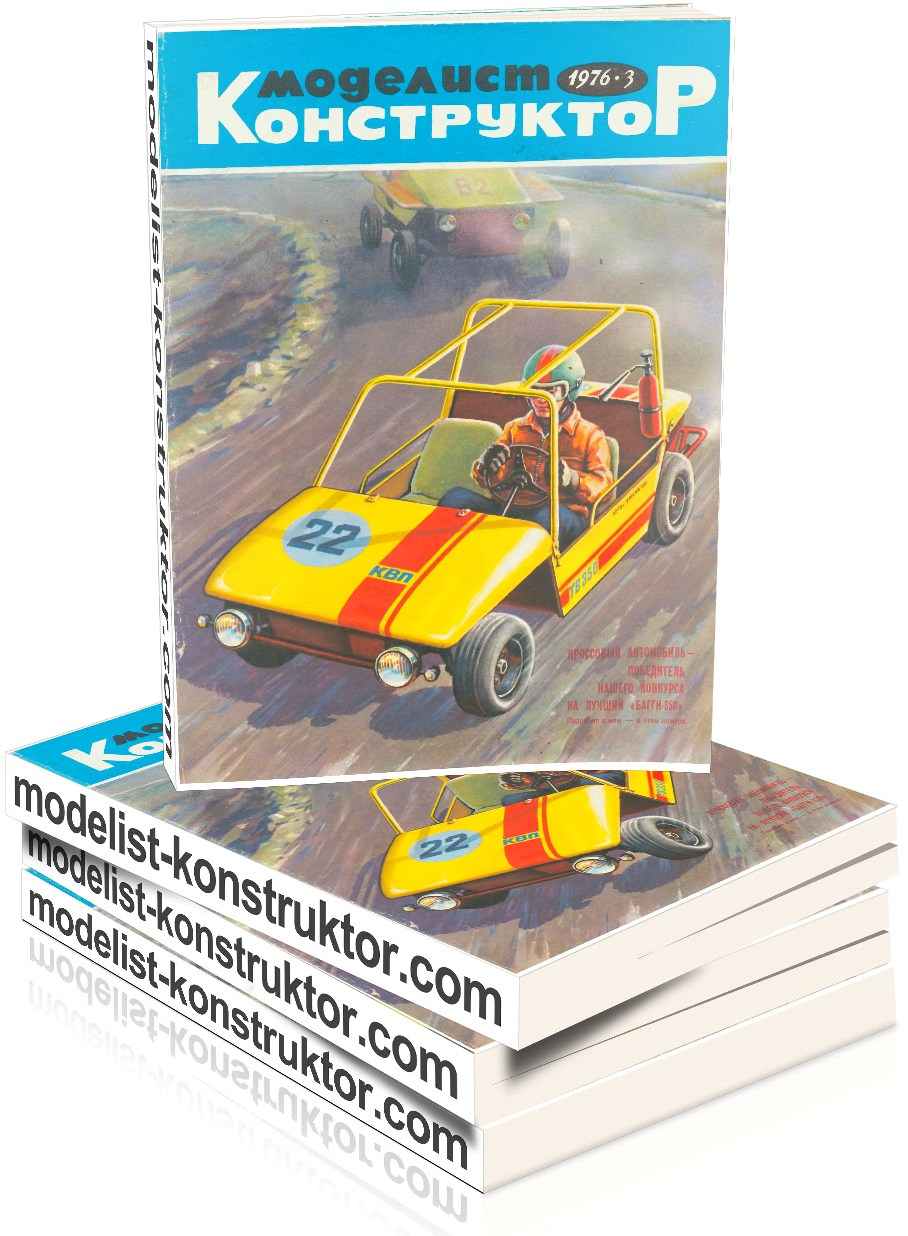 CONTENTS:
The young Communist League and the scientific-technical progress: NTTM: review in progress (1).
Organizer of technical creativity: Yuri Stepanov. CUT and plant (2).
ENEA – school innovation: Dryer… water (5).
Public KB "M-K": V. Taranukha. Buggy "KVP" (8).
People and date: the Purpose of life – aviation (14).
Horizons technology: A. Dmitrenko. The Union of color and music (15).
On land, the sky and the sea: V. Cold. Its elements – the fighter (17);
The flagship of the icebreaker fleet (24).
Addresses NTTM: A. Ragusin. Good tradition (23).
Tech news: E. Kochnev. Caterpillars on the slalom (31).
Sea collection "M-K": (33).
Building a car (34).
Models in the world: S. Petrov. River boat (38).
Advice to the modeller: (40).
Radiocronaca service "M-K": (41).
Reader – the reader: (42).
On the pages of foreign journals: (44).
Humor our readers: (46).
Cover story: L. Storchevoy. Mind, wings spread (47).
COVER: 1. Buggy-350. Fig. B. Kaplunenko, 2. Belarusian exhibition of NTTM. Photo by A. Artemyev, 3rd p. In the Museum of N. E.Zhukovsky. Photo by J. Gerbova, 4 p. Young model airplanes. Photo By A. Carpenter.
TAB: 1. Color and music. Photo by B. Galeev, 2 pages At-2. Fig. Boris Mikhailov; 3. Caterpillars on the slalom. Installation of M. Kashirina, 4. black sea destroyers. Fig. M. Sorkin.
Modelist-KONSTRUKTOR 1976-03 PDF (download)