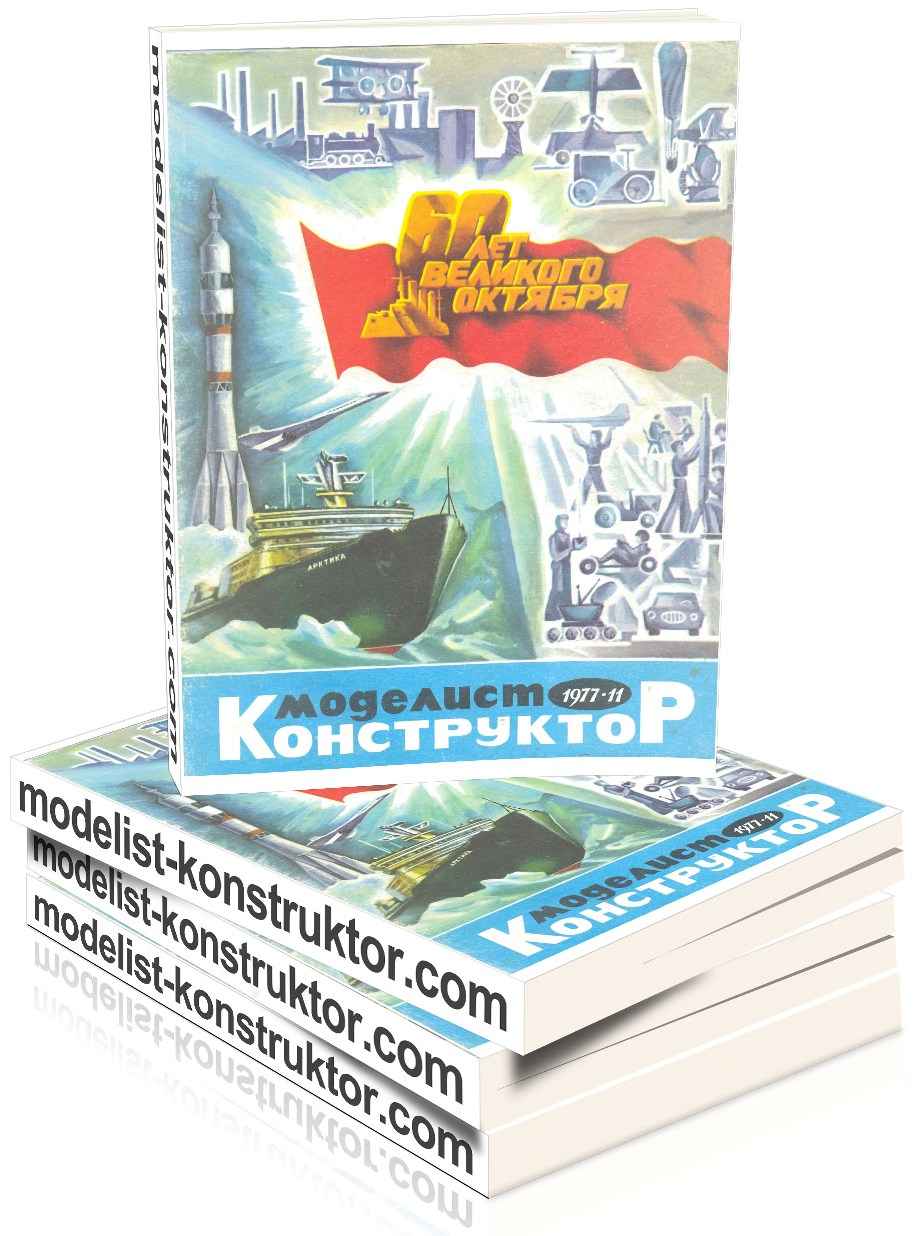 CONTENTS:
October and technical creativity of millions (1).
USSR-60: I. Evstratov. The journey from the day before yesterday the day after tomorrow (5);
LTT is the search (7);
A. Ivanov. The fog, ' the pace (8).
Addresses NTTM: N. Gulia. Makemobile – fantasy? True! (10).
Our AutoCity: Handlebar, wheels and a gyroscope (13).
60 heroic years: V. Cold. Tsentrobalt (17);
S. Luchaninov. Revolution squadron (18);
L. Storchevoy. The battle path "Angara" (20).
Aircraft wings: I. Kostenko. Aerobatics "flying wing" (25).
Public KB "M-K": V. Bugrov. Hang glider club "Vympel" (27).
Electronics circuits: Y. Erokhin. The amplifier (30).
Advice to the modeller: V. Ogibenin. The car is gaining points (34).
Devices-assistants: A. Zaharov, V. Kishkin. If the metal is invisible (37).
ENEA – young innovator: a Reference – quality (39).
Report number: Yu Arms. The new "Moskvich" (42).
COVER: 1-4 pages Creativity of millions. Fig. Yu Arcimenov; 2. Report "Artek". Photo by Yury Stepanova; 3. "the Muscovite" off the Assembly line. Photo By A. Bose.
TAB: 1. Icebreaker "Angara". Fig. N. Rozhnova; 2-3 pages Revolution a squadron. Fig. V. Monakhova; 4. the Plane BOK-5. Fig. B. Kaplunenko.
Modelist-KONSTRUKTOR 1977-11 PDF (download)