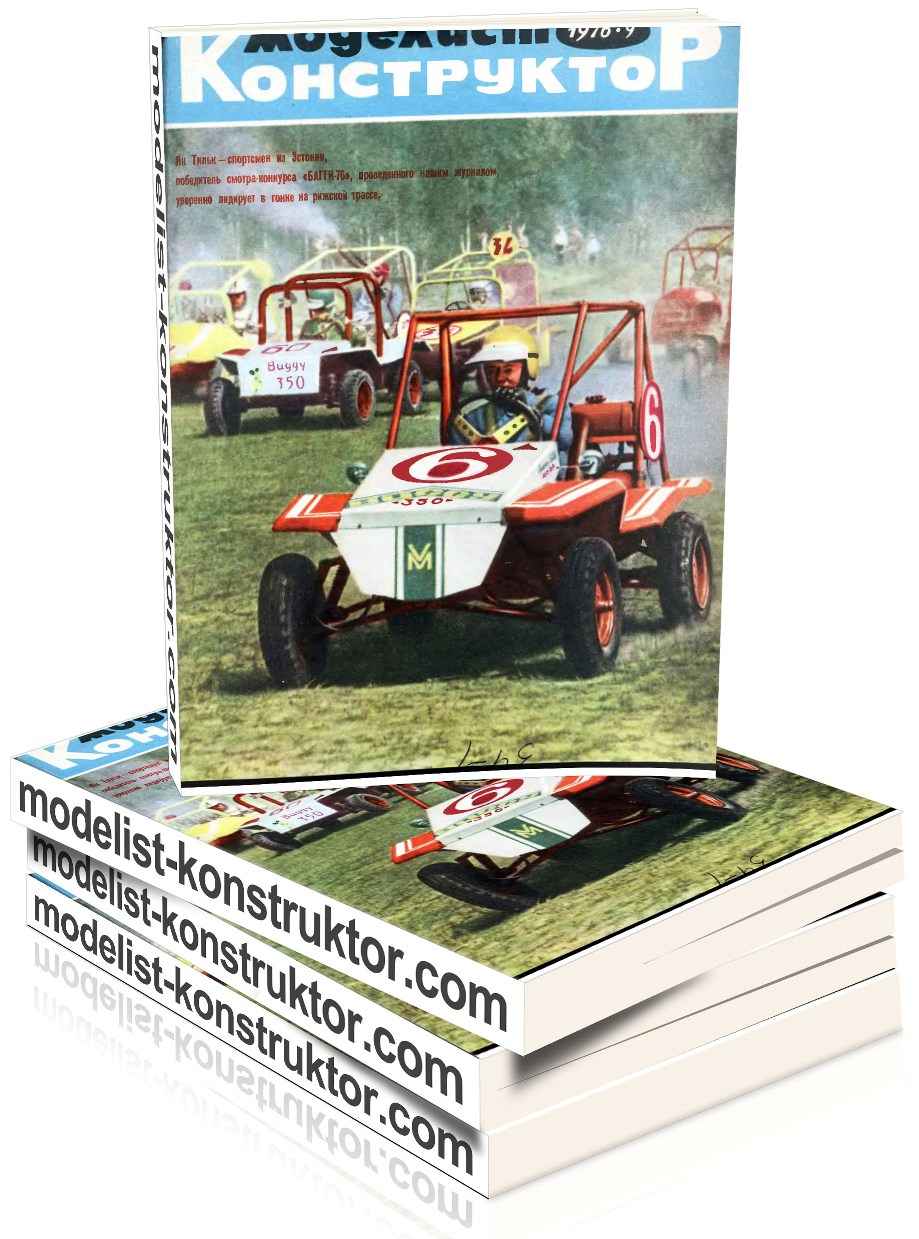 CONTENTS:
Origins (1).
ENEA – school innovation: (4).
Need Archimedes!: For rural construction (7).
Correspondence exhibition NT: M. Larkin. "Changeling" and others (9).
Public KB "M-K": (12).
Turist – the tourist: V. Khabarin. Catamaran – rotor-sail (14).
On land, sky and sea: A. Beskurnikov. In landfills and in battles (17).
Build car: (20).
Models in the world: B. Shamanov. Hydrofoil (24);
I. Prokofiev. In the hall and in the forest (30).
Reader – the reader (32).
Pages of history: I. Usenaliev. Sani-workers (33).
VII all-Union competition "Space": (37).
Technique of animated sound: Yuri Krasov. The use of the needle (38).
Our AutoCity: P. Pastchenko, P. Iazlovetchi. The intersection on the table (40).
The youngest: Alexander Golub. Lunar Rover-breeders (42).
Radiocronaca service "M-K": (44).
Devices assistants: Leonid Morozov. Listen… heart (45).
Club Zenit: D. Bunimovich. The title – slip (46).
The avtokonstruktor note: V. Egorov. "Solar" lamp (48).
COVER: 1st page – Show-competition "Buggy-76". Photo by A. Macha; 2. Technical creativity in the USSR – 50 years. Installation Sharova; 3rd page – photo Panorama. Installation of M. Simakov; 4. – the city of Gorky. Exhibition of young technicians. Photo By J. Carpenter.
TAB: 1st page – Rides. Photo by A. Queen; 2nd page – the T-28. Fig. R. Strelnikov; 3. – the Sea comes into the house. A photo essay by L. Drinker; 4-I p. – Snowmobiles of OSG-6. Fig. A. Zakharov.
Modelist-KONSTRUKTOR 1976-09 PDF (download)