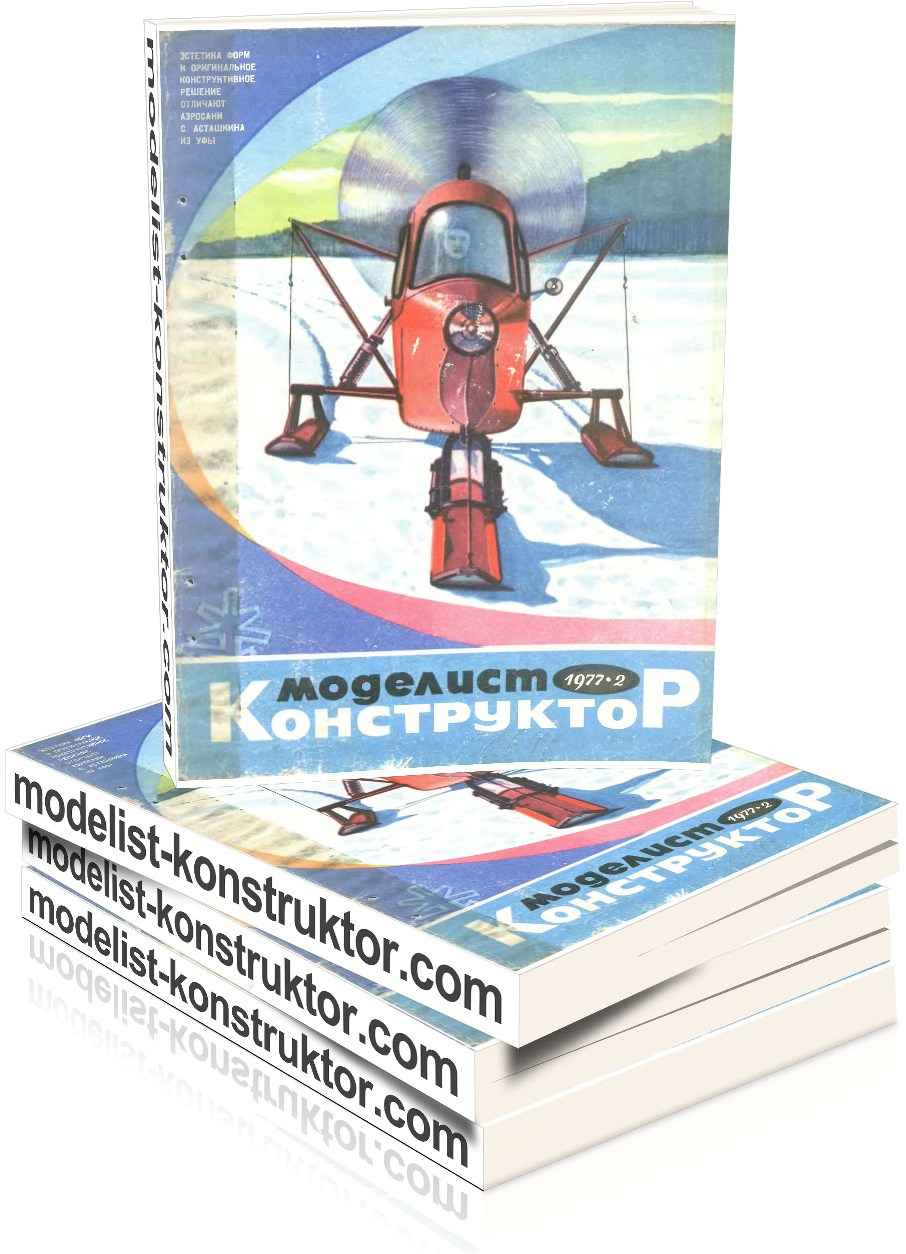 CONTENTS:
The young Communist League and the scientific-technical progress: five-year student KIB (1% reduction).
ENEA – young innovator: A. Preparations. Start in any frost (4);
Arsenal quality (6).
Public KB "M-K": A. Arbuzov, G. Arbuzov. Board and sail (7).
Meet interesting people: V. Cold. We dreamed of flying to the stars (10).
February 23 – Day of the Soviet Army and Navy: V. Galkovsky. The famous "Katyusha" (13). Patent of nature: E. Kochnev. Why foot car (17).
Sea collection "M-K": I. Chernyshev. The lag of history, 100 (20).
Models in the world: the Boat figure of the course (23).
Advice to the modeller: I. Rodionov. Bombs on the models (27).
Famous cars: Leonid Shugurov. Shestidesiatniki (29).
Cover story: L. Storchevoy. Across the seas and the oceans (33).
Create, invent, try!: LSP-3: snowmobile from Ufa (34);
A. Sklar. On the ice – in tow (38).
Technique of animated sound: J. shoemaker. The arm with their hands (39).
Radiocronaca service "M-K": (43).
We have: (44).
Laboratory of young designer: A. Kochergin, A. Efimov. The channel for five minutes! (46).
Bookshelf: (48).
COVER: 1 page – Snowmobile construction S. P. astashkina. Fig. B. Lisenkova; 2-I page – Guys dream about the stars (school №3 of Taganrog). Installation K. Markova; 3rd page – photo Panorama. Installation of M. Simakov; 4-I p. – On track – "Ilya Muromets". Photo of Yuri Stepanov, Fig. Yuri Makarov.
TAB: 1 p. – the Legendary "Katyusha". Photo by B. Ruskin, installation of N.Gorbach; 2-I page – Walkers. Fig. S. Luchina; 3rd page – GAZ-69. Fig. Y. Dolmatovsky; 4th page – They will lead the locomotives. Photo of Yuri Egorov, and V. Nikitin.
Modelist-KONSTRUKTOR 1977-02 PDF (download)