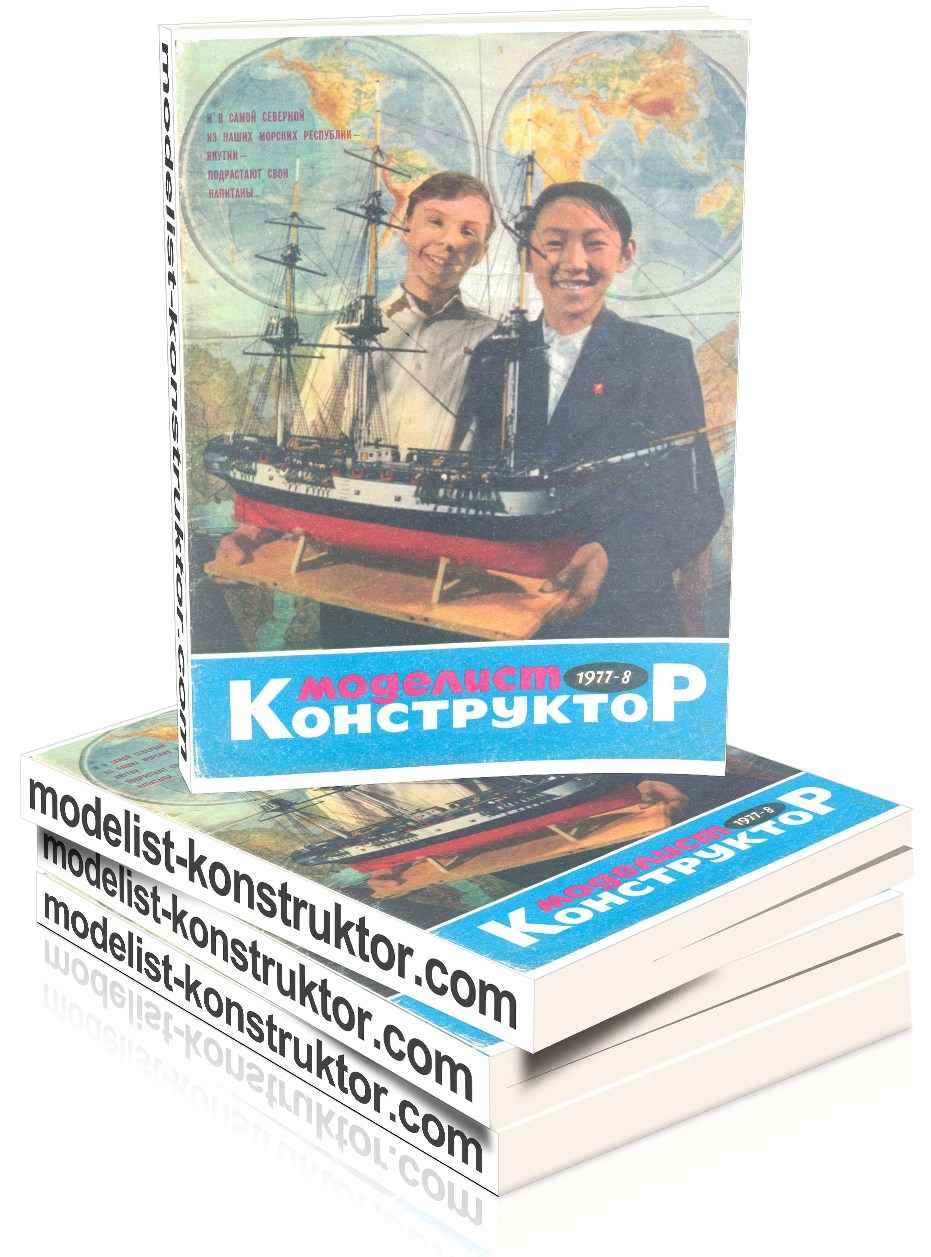 CONTENTS:
Addresses NTTM: B. Magaraci. Reply (1).
ENEA – young innovator: signal quality (4).
Turist – the tourist: E. French. With the fan on the river (6);
G. Vishk. Drive for… kayaks (8);
V. Bekhtina. "Donkey" asks the campaign (9);
I. Malevich. "Crab": a collapsible boat (12).
Models in the world: Yuri Gorshkov. Flying wing with electric motor (22).
Pages of history: E. Svinicki. Dawn did (14).
On land, the sky and the sea: L. Erenburg. Moment – that moment (17).
Young shipbuilders: Alexander Aleshin. Model dry cargo barges (24);
V. Rozhkov. "Centaur III" (26).
Tech news: Y. Arms. Comfort and speed (27).
Small-scale mechanization: A. Culin. Automation on the farm (33).
To mark the 20th anniversary of the space era: I. Merkulov. First, the stratosphere – then the space (34).
Laboratory designer: Yuri Erokhin. Miniature circuit (36).
Radiocronaca service "M-K": (39).
Technique of animated sound: Yu Kozyrenko. Reverb and the reverbs (40).
Reader – the reader: (42).
Club "Zenit" (43).
Help Desk "M-K": (44).
The handyman: D. Petrovich. Homemade forge (45).
From our friends: Yuri Stepanov. Man – The Universe – Time (47).
COVER: 1 page – Modelers Alexander beetle and Petro Kulakovsky from the city Peace (Yakutia). Photo L. Drinker; 2-I page – to addresses NTTM. Installation K. Solntseva; 3. Technical Museum in Zagreb; 4-I p. – In the Donetsk station of young technicians.
TAB: 1 p. – hang Gliders. Photo by A. Bomey and Malinowski; 2. the MiG – 3. Fig. M. Petrovsky; 3-page I – RAF-2203 "Latvia". Photo A. Bosi; 4. – an Unusual ATV young designers. Installation Of M. Kashirina.
Modelist-KONSTRUKTOR 1977-08 PDF (download)