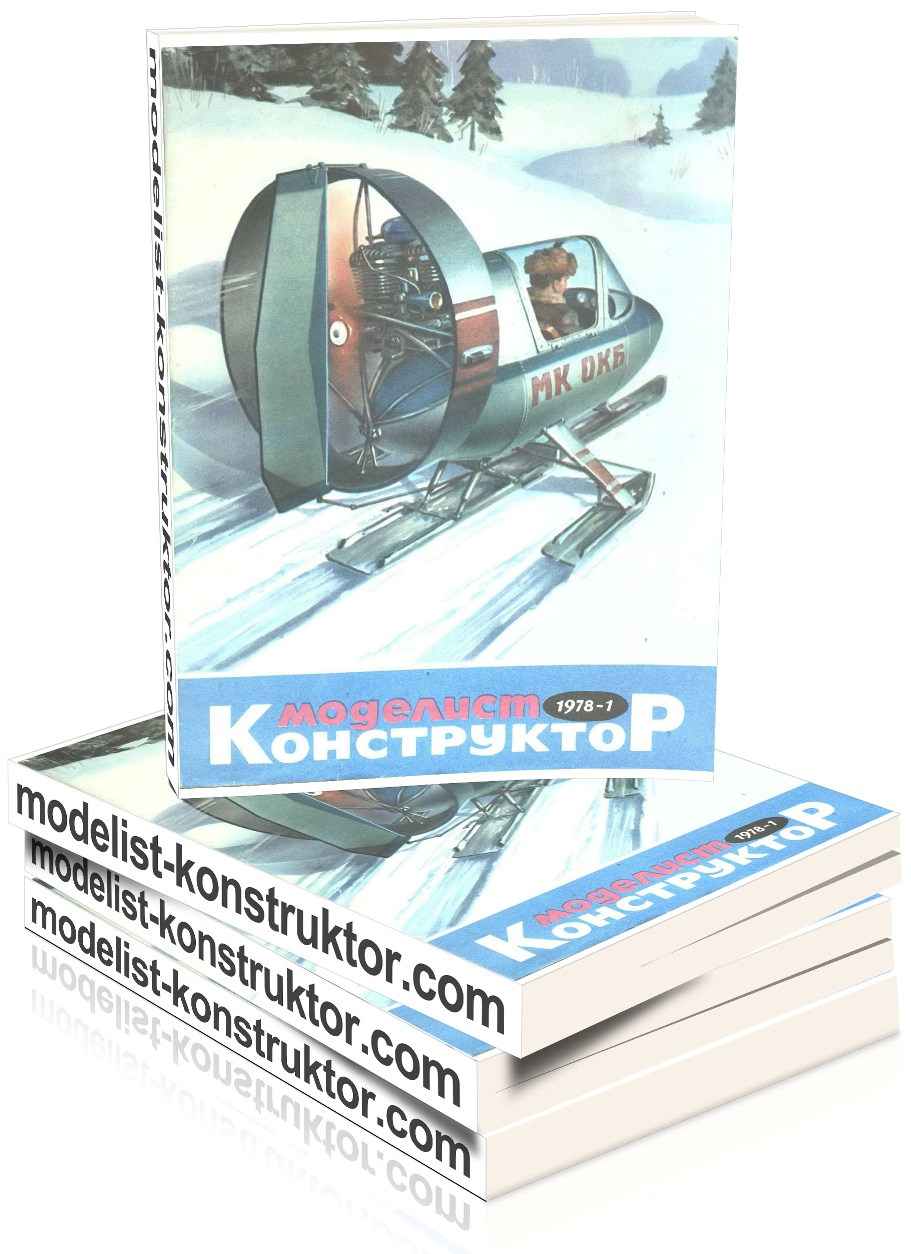 CONTENTS:
Organizer of technical creativity: Yury Stolyarov, G. Helemskii. To teach creativity! (1).
ENEA – young innovator: carat quality (4).
Public KB "M-K": V. Bugrov. Hang glider club "Vympel" (7);
G. Malinowski. "Chuk and GEK" – Snowmobiling (9).
Correspondence exhibition NT: I. Usenaliev. Motonarty: ideas and designs (11).
On land, sky and sea: I. Boeken. From "Moscow" to "Azerbaijan" (17).
Models in the world: S. Malik. Schematic model of the plane (27).
Famous cars: Leonid Shugurov. The card of the country (28).
Sea collection "M-K": G. and V. Smirnov. On the eve of an armored era (33).
Laboratory designer: Vladimir Gurevich. We are familiar, the thyristor! (35).
Electronics circuits: Y. Prokoptsov. Steam locomotive, locomotive, steam coming from the wheels… (37);
I. Nikolaichuk. On the track "Mirage" (38).
Technique of animated sound: A. Dyakov. Tone control (40).
Radiocronaca service "M-K": (42).
True stories: I. Gorev. "Witched" (43).
Help Desk "M-K": (44).
The handyman: (46).
COVER: 1 page – Sani V. Malyshevskogo. Fig. B. Kaplunenko; 2-I page – Design rural students. Photo Yu; 3rd page – Panorama; 4. Winter starts. Designer snowmobile K. Eminov. Photo L. Drinker.
TAB: 1st page – Main types motoart. Installation of M. Simakov; 2-I page – Liner "Azerbaijan". Fig. V. Baryshev; 3rd page – ZIL-114. Fig. Y. Dolmatovsky; 4. – Sea collection "M-K". Fig. V. Baryshev.
Modelist-KONSTRUKTOR 1978-01 PDF (download)