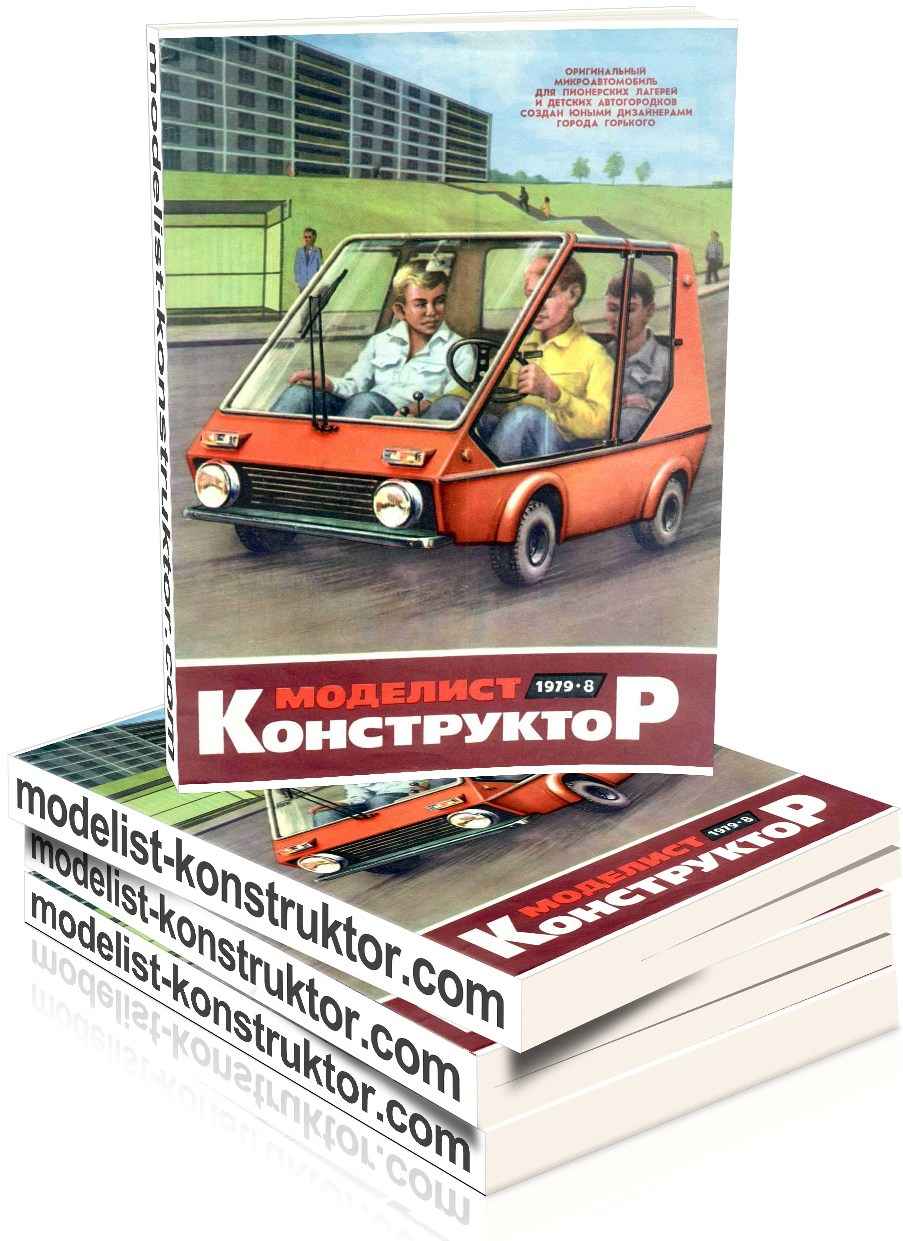 CONTENTS:
Organizer of technical creativity: I. Evstratov. Pretty cure: seven hundred enthusiastic (1).
Public KB "M-K": Y. Levchenko, and A. Levchenko. Car on three square metres (3).
ENEA – a young pioneer, Komsomol construction (4).
Komsomol – five years: S. Kirkin. The snowmobile? The airboat? Amphibious! (6).
19 August – Day of Air fleet of the USSR: Sergei Krasovsky. Glorious way (9).
Models in the world: E. Petrov. The formula "GD", scale 1:8 (11).
On land, the sky and the sea: Yuri Zasypkin. As the car like a whirlwind… (14);
The aircraft air-7 (18). Advice to the modeller: (19).
Your first model: M. Pakhomov. Paper, but not quite (20).
Is pioneer summer: V. Tselovalnikov. Model missile boats (22).
Report number: A. Dmitrenko. E-goldsmiths (25).
Electronics for beginners: A. Valentinov, Agalapuzha, Y. Pakhomov. The magnetic Pope – the satellite current (26).
Hams tell, advise, offer: A. Zhizhchenko, N. Pastushenko. "Flasher"-a probe (28).
Radiocronaca service "M-K": (28).
"M-K" advises: F. Kiselev. Waldwichtel on the tiller (30).
Sports: R. Ogarkov. High speed "radio": from victory to victory (31).
COVER: 1 page – micro-car, only KDA. Fig. B. Kaplunenko; 2-I page – young motorists Gorky. Photo G. Vidmanova; 3rd page – photo Panorama of the "M-K"; 4-I p. – Compete RC. Photo By R. Ogarkova.
TAB: 1. Amphibious MPI-8. Fig. K. Borisov; 2. the Aircraft air-7. Photo by R. Emeline; 3. – Model missile boats. Photo by A. Artemieva and P. Ozerskogo; 4. all – Union exhibition of creativity of radio Amateurs. Photo By A. Raguzina.
Modelist-KONSTRUKTOR 1979-08 PDF (download)