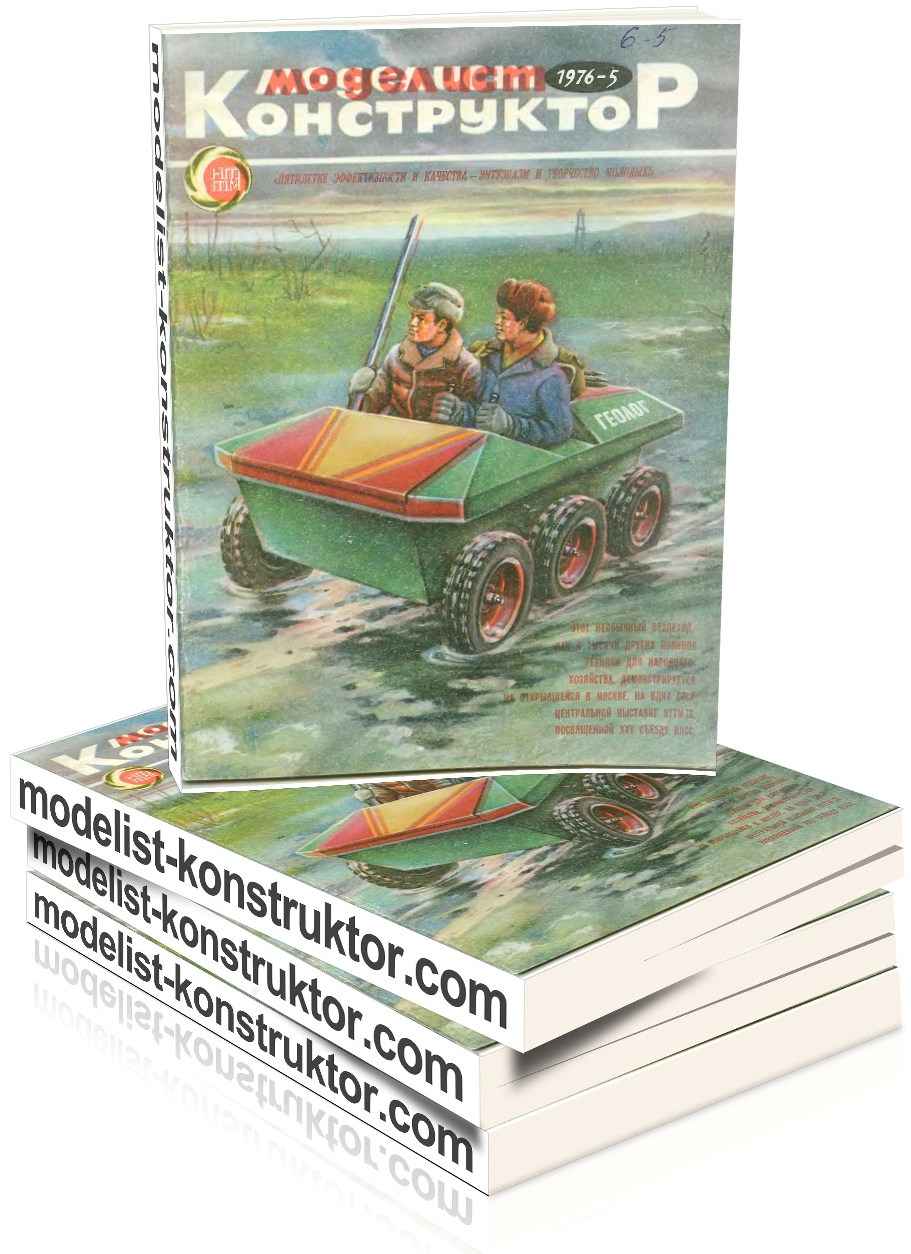 CONTENTS: decisions of the XXV Congress of the CPSU in life!: For new challenges! (1).
May 9 – Victory Day: K. Kazakov. The immortal feat of the people (3).
ENEA – innovation school: Findings savvy (5).
Is all-Union review the work of school institutions: I. Yevdokymenko. Topics? They are everywhere! (8).
Patent of nature: Yuri Stepanov. Biobody (10).
On land, the sky and the sea: S. Yakovlev. Yak-9: from Stalingrad to Berlin (11);
A. Beskurnikov. Attention! The target in the air (17).
Technique of animated sound: V. Sklyarov. Stereorelease (20).
Public KB "M-K": G Malinowski. Helmet "Bell" (21).
Organizer of technical creativity: A. Kizhevatov. A car without steering… (24).
Build car: (27).
Sea collection "M-K": (33).
Model Champions: the Ten winning "cubes" (34).
Radio control models: V. Foresters. Vosmichastny proportional (39).
Radiocronaca service "M-K": (43).
Club "Zenit" (44).
The handyman: (46).
Report number: B. Revsci. The circuit over the sea (47).
COVER: 1 page – terrain Vehicle for the geologist. Fig. B. Kaplunenko; 2-I p. – Fig. Yu Levanovskogo; 3rd page – photo Panorama. Installation of M. Simakov; 4th page – the Circuit by the sea. Photo B. Nevskogo.
TAB: 1st page – Yak-9 (photo from archive); 2-I page – anti-aircraft self-propelled guns. Fig. R. Strelnikov; 3rd page – Biobody. Photo By J. Carpenter. Installation N. Bazhenova; 4. – Sea collection "M-K". Fig. V. Naumenkova.
Modelist-KONSTRUKTOR 1976-05 PDF (download)