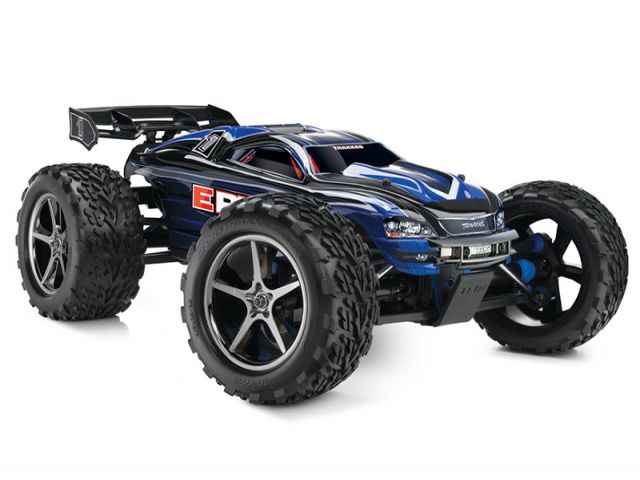 Radio-controlled model four-wheel drive monster Traxxas E-REVO. The model is equipped with two motors, all the necessary electronics, remote control Traxxas TQ 2.4 Ghz and two special NI-MH batteries 8.4 v 3000mAh!
All electronics are protected from ingress of any moisture or dirt, the model can be run in the rain or snow!
Characteristics
Scale 1:10
Length of 582 mm.
Width 418 mm.
Height 210 mm.
Wheel base length 358 mm.
Ground clearance ( clearance ) 98mm.
Gear ratio 18.67:1.
Weight (approx) 4290 G.
The maximum speed of the model up to 60 km/h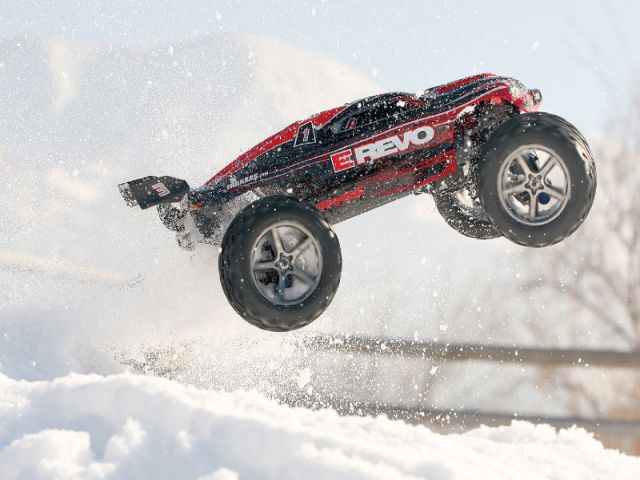 Included
Fully assembled chassis Traxxas E-REVO
installed a Traxxas Titan motors
waterproof electronic speed control Traxxas EVX-2
5-channel micropreemies Traxxas TQ 2.4 Ghz.
2 set waterproof servo Traxxas 2075
painted body with stickers
dual-channel transmitter Traxxas TQ 2.4 Ghz
2 NI-MH battery Traxxas Power Cell 8.4 v 3000mAh
manual
cross/wheel wrench
Atideo:
Recommend to read
Solo Pro 319
The helicopter is equipped with the most detailed and realistic body of the helicopter Sikorsky UH-60. For maximum realism the helicopter is equipped with 4-blade main rotors, making the...
Chevrolet Camaro 1969
Another model from the brand Vaterra with a body 1969 Scale: 1/10 Length: 371mm Width: 194мм with a 30-mm rear wheels height: 112mm Ground clearance: 6 mm Wheelbase: 256мм...