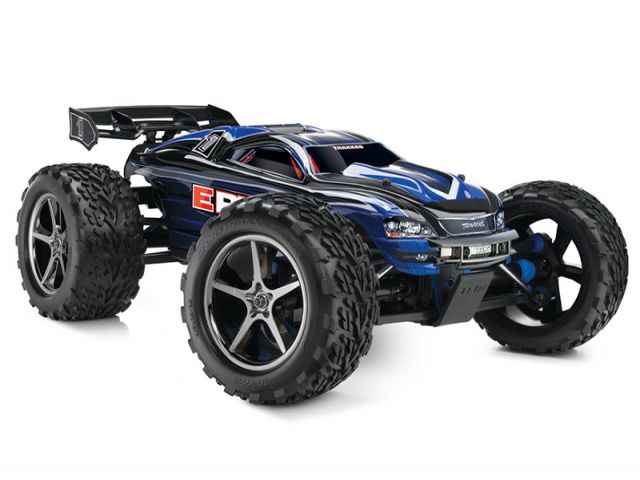 Radio-controlled model four-wheel drive monster Traxxas E-REVO. The model is equipped with two motors, all the necessary electronics, remote control Traxxas TQ 2.4 Ghz and two special NI-MH batteries 8.4 v 3000mAh!
All electronics are protected from ingress of any moisture or dirt, the model can be run in the rain or snow!
Characteristics
Scale 1:10
Length of 582 mm.
Width 418 mm.
Height 210 mm.
Wheel base length 358 mm.
Ground clearance ( clearance ) 98mm.
Gear ratio 18.67:1.
Weight (approx) 4290 G.
The maximum speed of the model up to 60 km/h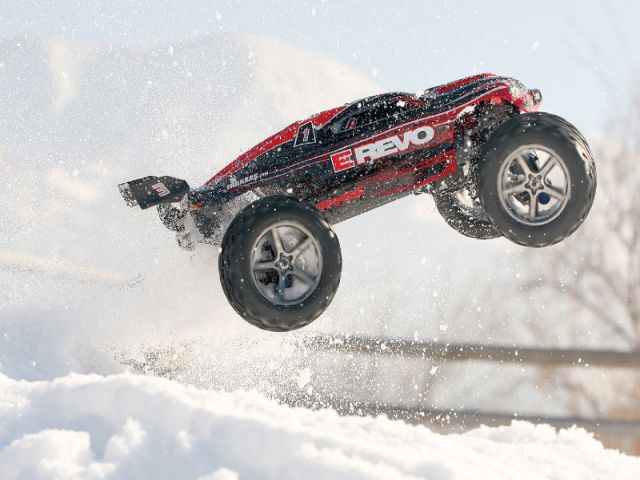 Included
Fully assembled chassis Traxxas E-REVO
installed a Traxxas Titan motors
waterproof electronic speed control Traxxas EVX-2
5-channel micropreemies Traxxas TQ 2.4 Ghz.
2 set waterproof servo Traxxas 2075
painted body with stickers
dual-channel transmitter Traxxas TQ 2.4 Ghz
2 NI-MH battery Traxxas Power Cell 8.4 v 3000mAh
manual
cross/wheel wrench
Atideo:
Recommend to read
TO PULL IS BETTER THAN PUSH….
First domestic FWD. What vehicle did not invent tireless automakers! Their drawings were cars with engines at both the front and rear, with the leading front wheels and rear wheel drive...
GLAZING TONGS
Carrying a large sheet of glass always difficult: and not grab onto, and not pack. But such a simple clamp, a bent of thick wire, solve the problem of not only carrying glass: using it,...