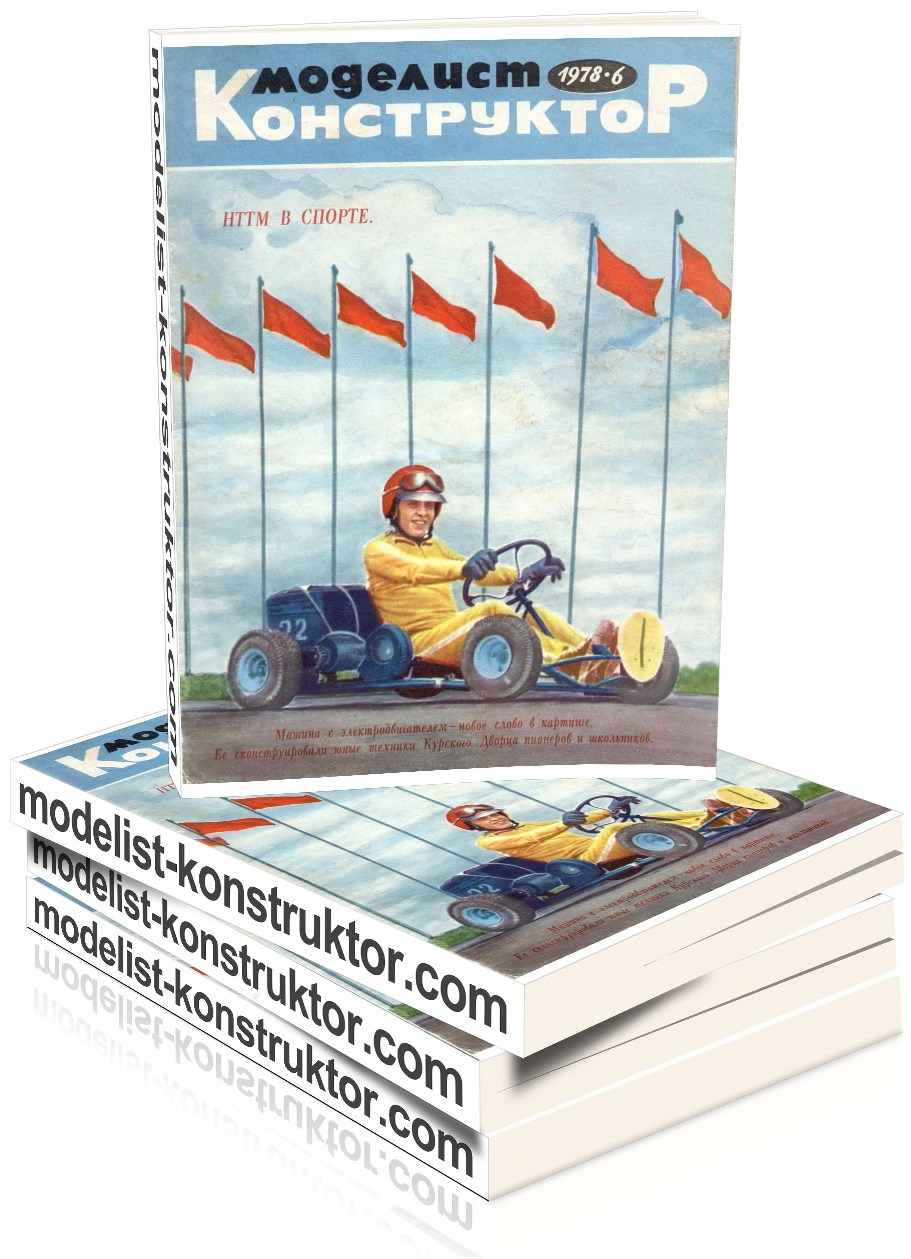 CONTENTS:
NTTM: organization and methodology: S. Koshelev, A. Ragozin. With an eye to the future (1).
ENEA, a young innovator In the Treasury of NTTM (4).
Pages of history: A. Stahurskiy. Shoulder to shoulder with adults (6).
Correspondence exhibition NT: M. Vyshinsky. Moped-pipsqueak (7).
Public KB "M-K": O. Kiselov. Double-IZH (9);
A. Hassan. "Mini-Valga" (13).
60 th anniversary of Komsomol dedicated to: V. Radunsky. The younger brother of "Ermak" (17).
Model Champions: the Main thing – the speed (24).
Note: experiment! G. Nesterenko. Electric twin-engine (26).
Is pioneer summer: I. Kostenko. Mail… from the sky (29).
Horizons technology: I. Zinoviev. "The car is not a luxury but a means of transportation" (32).
Sea collection "M-K": G. Smirnov, V. Smirnov. Cruiser "New fleet," North American States (33).
Electronics circuits: K. Tychino. Decade with digital display (35).
Hams tell, advise, offer: V. Gushchin. Alarm for "Moskvich" (38).
Radiocronaca service "M-K": (40).
Advice to the modeller: (41).
The youngest: A. Woolf. Come on, catch me! (42);
"Artek" is: and the standard and option! (43).
Club "Zenit" (44).
True stories about the Vic-of the inventor: I. Gorev. Boat cover and "academic" (47).
COVER: 1 page – Electrocar. Photo by V. Ruban; 2. all – Russian exhibition NTTM in the city of Vladimir. Photo by A. Artemiev; 3rd page – photo Panorama. Composition N. Bazhenova; 4th page – Master-modelers – guests "Forest Republic". Photo By V. Prigogine.
TAB: 1st page – Car "Mini-Valga". Fig. B. Kaplunenko; 2. – the Icebreaker "Krasin". Fig. B. Volodin; 3-I p. – Most economical. Fig. Boris Mikhailov; 4. – Sea collection "M-K". Fig. V. Baryshev.
Modelist-KONSTRUKTOR 1978-06 PDF (download)