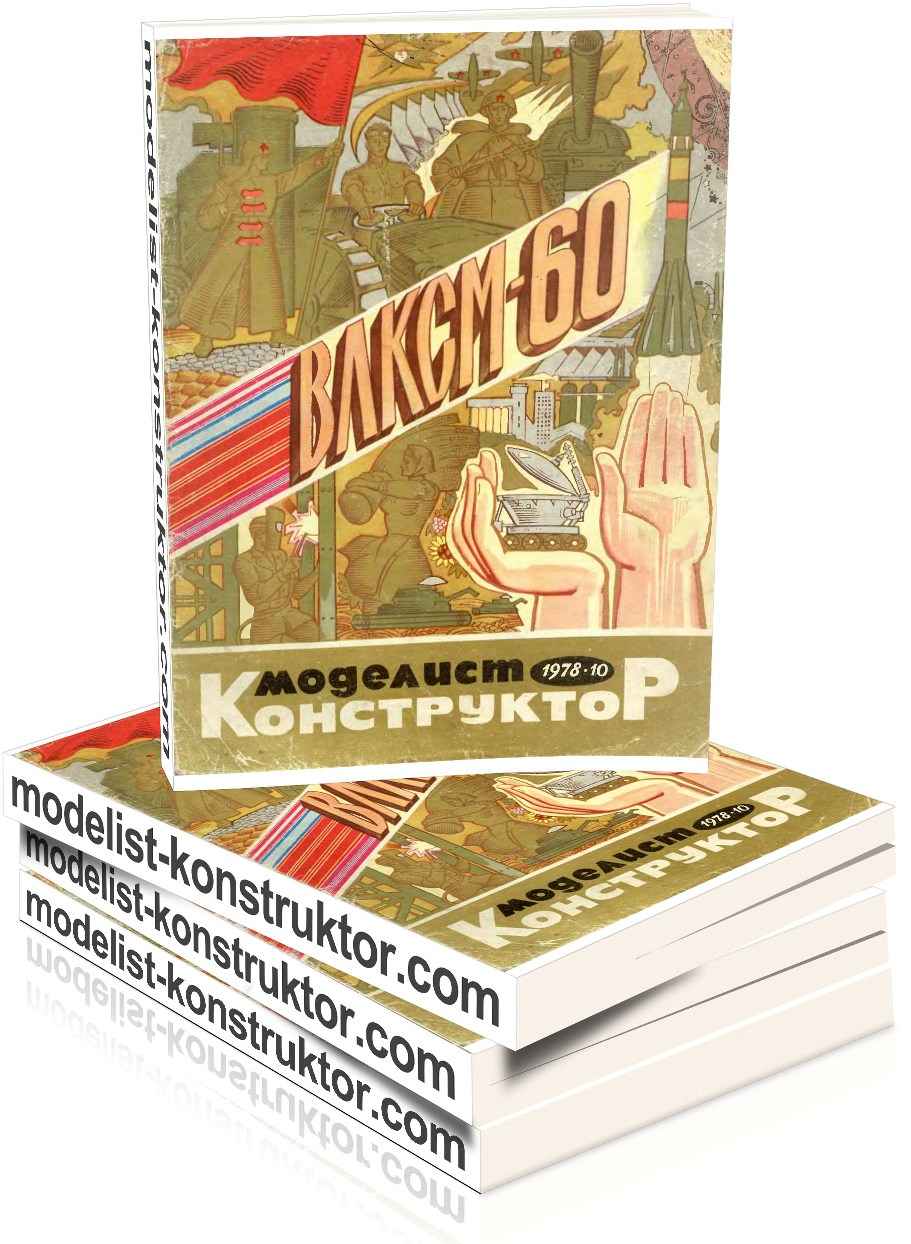 CONTENTS:
Decision XVIII Congress of the Komsomol – to life!: N. Andreev, L. Zagulski. Step to creativity (1).
Young technology – 60th anniversary of the Komsomol: A. Dmitrenko, I. Evstratov. Big in the small (4);
G. Golovin. "Crocodile Gena", aka ED-3 (6);
Igor Artemyev. Device for blue patrol (7).
Report number: L. Myslivecek. Vocational school: from craft to production (8).
Create, invent, try: A. Ivanov. Transmission… on the palm (10);
ENEA – young innovator NTTM-78 recommends (12).
Public KB "M-K": V. Medvedev. Microvideo Polyarnik (15);
V. Radunsky. Glorious destiny "Komsomolets" (18).
Addresses NTTM: Commonwealth good germination (25).
Models in the world: I. Nikolaichuk. At the start of the "Stratos" (28);
V. Rozhkov. Rezinomotornaya "Baby" (32).
Cybernetics, automation, electronics by V. Busel. Music rainbow necklace (35).
Electronics circuits: A. Zhizhchenko, N. Pastushenko. Probe computers (39).
Radiocronaca service "M-K": (41).
Electronics for beginners: V. Goncharov. Magnetic field: the toys and tricks (42).
Club "3енит": (44).
The handyman: (45).
Sports: Kostenko. And again the experiment (46).
COVER: 1 page – Dedicated to the 60th anniversary of the Komsomol. Fig. V. Lucianna; 2. all – Russian meeting of young technicians of the RSFSR. Photo by J. carpenter and A. Kazimirov; 3. – Compete model airplanes. Photo of Yuri Stepanov; 4-I p. – Microbeaded Polyarnik. Fig. V. Zamkova.
TAB: 1 p. – Training ship "Komsomolets". Fig. V. Baryshev; 2-3 pages – Report of the young technology of the RSFSR. Photo By Yury Stepanov. Design C. Adam and V. Monakhova; 4. – Exposition of the socialist countries on NTTM-78. Photo By A. Artemyev.
Modelist-KONSTRUKTOR 1978-10 PDF (download)