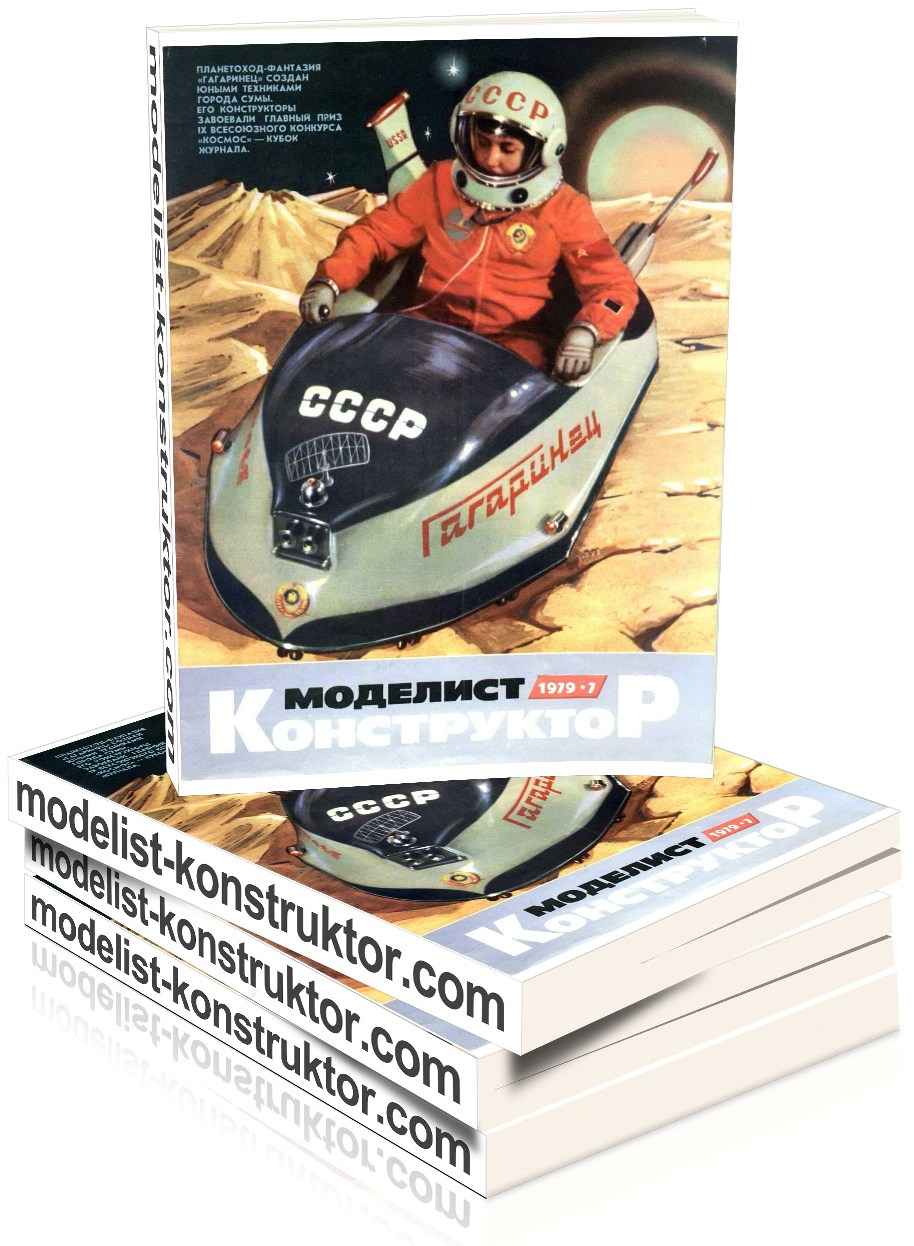 CONTENTS:
IX all-Union finished (1).
The precepts of the fathers of the faithful: J. Bekhterev. Keep it up, captains! (1).
In the training workshop: (4).
Public KB "M-K": A. Lykov. "Grasshopper" with motor D-6 (6);
V. Hassan. Buggy-350 – sports car of sixteen (10).
In the Komsomol Central Committee: Beat in the sky, winged sails! (13).
July 29 – Day of the Navy: N. Usenko. Ocean watch (16).
Models in the world: V. Tselovalnikov. Starts submarine (18).
Tribune "M-K": V. Rozhkov. "Rocket weapons" team (21).
Famous cars: E. Prochko. Machine Marshall (22).
Sea collection "M-K": V. Smirnov, Smirnov. Rivals expected and unexpected (25).
True stories about the Vic-of the inventor: I. Gorev. Hello!.. Do you have drill? (27).
Is pioneer summer: G. Bezrukov. "Eaglet" for air combat (30).
Advice to the modeller: (32).
Sports radio orienteering: A. Partin. Weapon "the hunter on Fox" (33).
Electronics circuits: R. Lyakhovsky. Sound and light team (36).
Electronic kaleidoscope: (38).
Radiocronaca service "M-K": (38).
Club "Zenit" (40).
Reader – the reader: (42).
Introduction to modeling: V. Kostenko, Y. Stepanov. About how model aircraft did (44).
COVER: 1 page – Cosmopod Gagarinets. Photo I. Tsipin; 2. – VIII all-Union competition "Space". Photo by A. Raguzina; 3. – the Flight of Bleriot across the English channel. Making Stamenkovi; 4. – Start the windsurfers. Photo By B. Elshina.
TAB: 1st page – GAZ-61-73. Photo N. Dobrovolsky. Design B. Kaplunenko; 2-3 pages – Exhibits competition "Space". Photo I. Tsipin and A. Artemieva, M. Kashirina design; 4. – Sea collection "M-K". Fig. V. Baryshev.
Modelist-KONSTRUKTOR 1979-07 PDF (download)