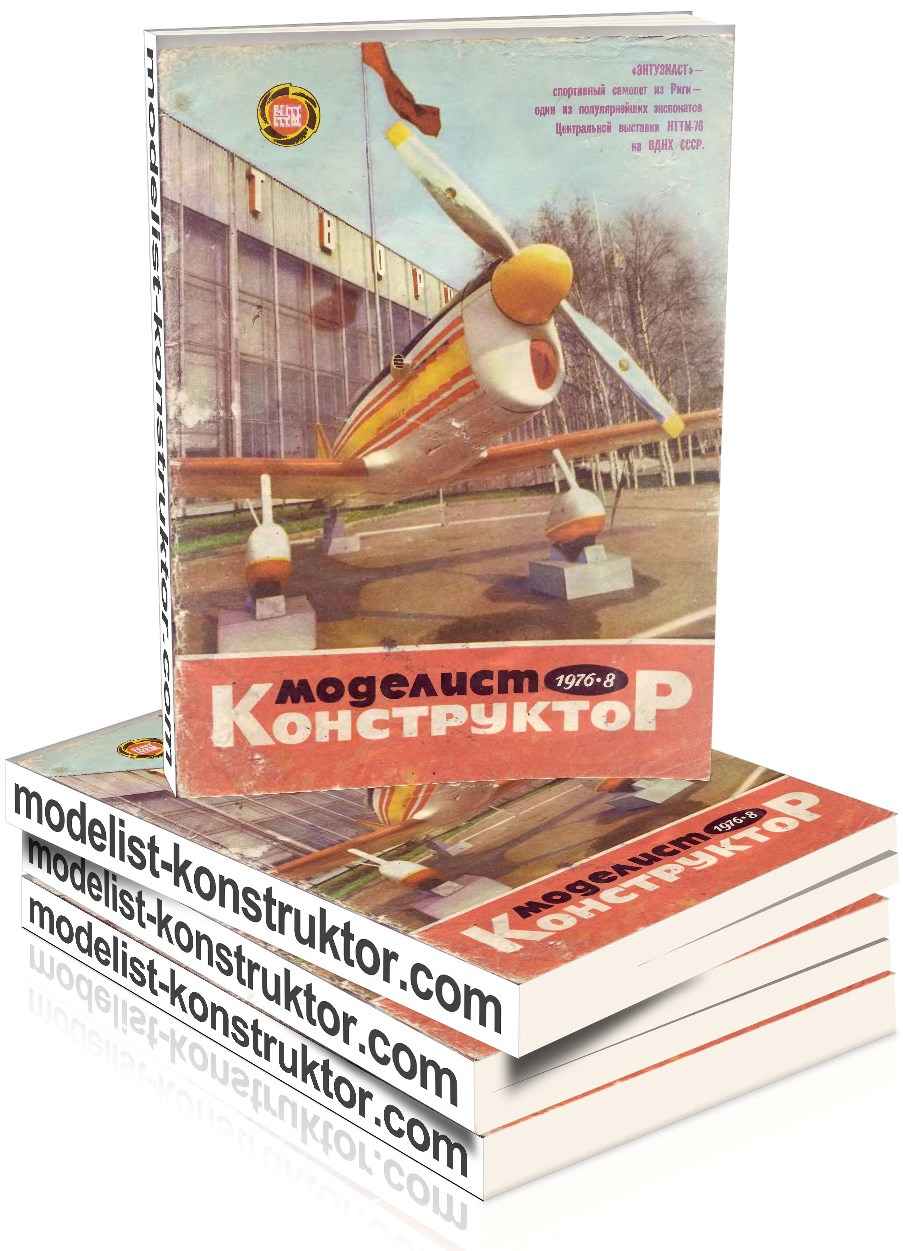 CONTENTS:
Success factors (1).
Operation "Introduction": V. Savitsky. The sea is clear (5).
Public KB "M-K": V. Kokorev. Monopolka "Lada-75" (7).
Organizer of technical creativity: I. Zinoviev. The piston; which… rotate (12);
A. Semikopenko. "Wankai"! It's easy! (12).
On earth, in the heavens and on the sea N.Kordyukov. UCE-2: the ease, cost effectiveness (16).
Famous cars: Leonid Shugurov. First among the "Muscovites" (17).
Horizons technology: E. Kochnev. The secret of the black box… (21).
Hams tell, advise, offer: I. the Brakes. ATOS – electronic Secretary (28).
Technique on stamps: A. Miles. As the car learned to walk (32).
Sea collection "M-K": I. Chernyshev. Given combat experience (33).
Sports: (34).
Models in the world: A. Kopylov, V. Kopylov. A crane works on the program (36).
Advice to the modeller: (38).
Technique of animated sound: Yu ascension. Stereo gramophone record (40).
Radiocronaca service "M-K": (43).
Club "Zenit" (44).
Atlas profiles: (46).
The youngest, bookshelf: (47).
COVER: 1 page – Sport aircraft Riga students. Photo by A. Artemyev; 2. – In the lens of Gorky syut. Photo by J. carpenter; 3rd page – photo Panorama. Installation K. Markov; 4. – electric Guitar from Georgia.
TAB: 1st page – the Plane of the TSA-2. Installation B. Kaplunenko; 2. – the Car "Moskvich-400". Fig. Dolmatovsky and V. Monakhova; 3-I page – album philatelist. Installation V. Strashnov; 4. – "Sea collection". Fig. V. Naumenkova.
Modelist-KONSTRUKTOR 1976-08 PDF (download)