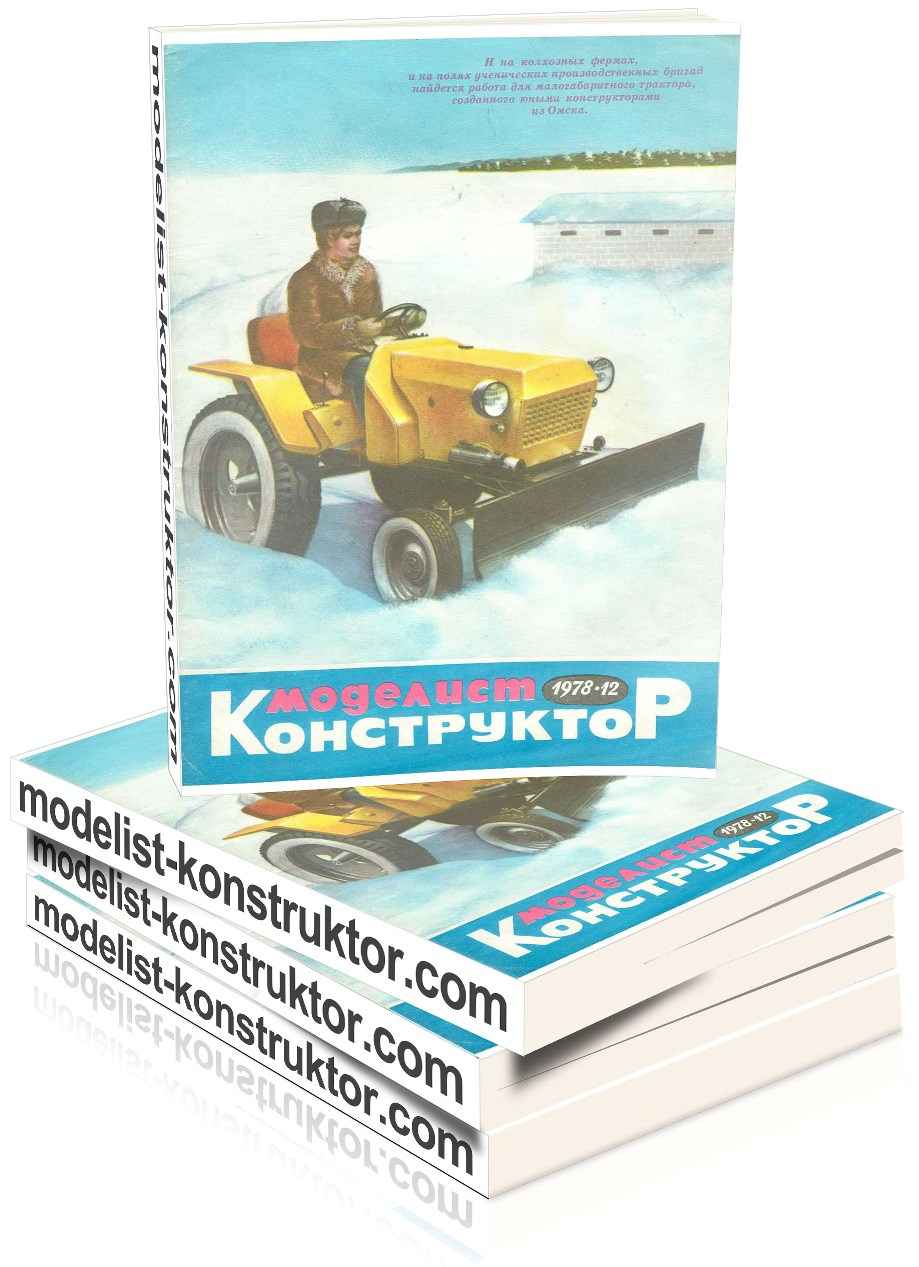 CONTENTS:
Young engineers for the national economy: Wait for us, fields of black earth! (1);
Week year sums up (2);
Do as we do! (4);
What brand of cement? (6);
Machine-gregoratos (7);
Under the control of the tube (10);
Electronic manometer (10).
The competition of ideas: the Cabbage cleans the processor (12);
On the road on the ellipses (12).
Public KB "M-K": "Lukashonok" – school tractor (13).
Our AutoCity: Two "Vyatka" – and the car! (14).
Famous sailing ships: I. Schneider. The last Windjammer (17).
ENEA – young innovator: NTTM-78: grain search (18).
Organizer of technical creativity: L. Storchevoy. There is a city – Mastergrad (30).
Sea collection "M-K": V. Smirnov, Smirnov. Fatal cruisers Britain (33).
Advice to the Modeler: O. Lagutin. The tail boom of the fuselage (36).
Cybernetics, automation, electronics: V. vokhmyanin. Christmas illuminations (37).
Do at school: M. Marchak. Teacher assistant (40).
Radiocronaca service "M-K": (42).
Published in "M-K" in 1978: (43).
Sports: (44).
R. Ogarkov. And was PI holiday? (46).
COVER: 1 page – Tractor "Gnome". Fig. V. Zamkova; 2. the Young techs was found in Kostroma. Photo by B. Nevskogo; 3. – Self-similar competitions in Chisinau. Photo by R. Ogarkova; 4-I p. – At the Izhevsk model airplanes. Photo Of Yuri Yegorov.
TAB: 1. the Car "March". Fig. V. Monakhova; 2-I p. – "Kruzenshtern". Photo from the collection of I. Schneider; 3rd page – Mastergrade. Photo by A. Akulshina; 4. – Sea collection "M-K". Fig. V. Baryshev.
Modelist-KONSTRUKTOR 1978-12 PDF (download)