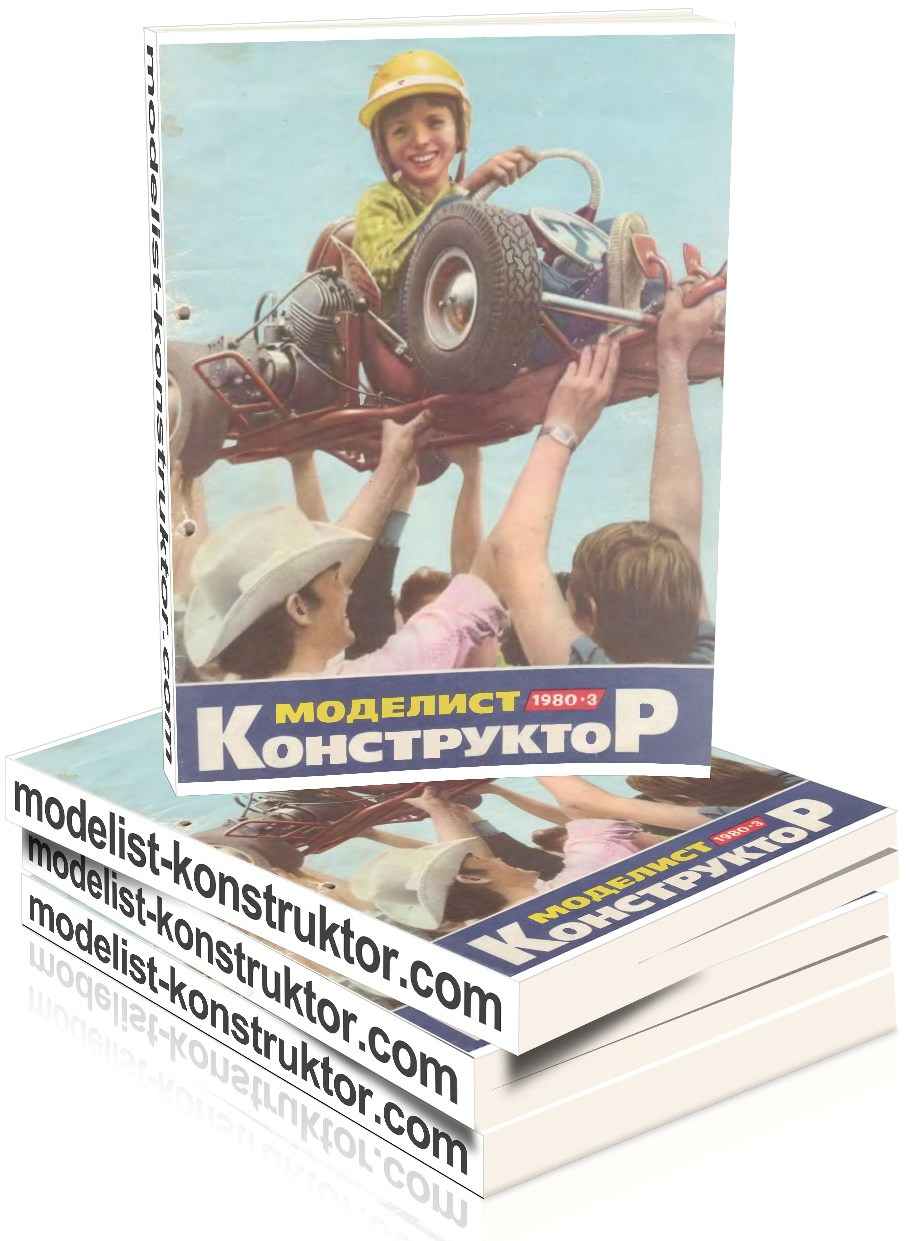 CONTENTS:
Organizer of technical creativity: L. Storchevoy. "To consider the organization of the station is necessary…" (1);
G. Tsilevich. The dreamers (3).
ENEA – young innovator: In the end – quality (6).
Public KB "M-K": Yu. Zotov, N. Shershakov. With the wind on one Board (8).
Create, invent, try!: V. Egorov. "Moskvichok" buggy for learning and sports (12).
The 110th anniversary of Lenin's birth: L. Nikolaev. Lenin on the banks of the Yenisei (17).
The Competition "Toy": (18).
Models in the world: I. Nikolaichuk. Porsche does not leave the track (20).
Advice to the Modeler: A. Pikelny. Calculation of screws (29).
From the history of technology: E. Kochnev. Sailing… the cars (30).
Sea collection "M-K": G. Smirnov, V. Smirnov. The fate of the German "cities" (33).
Cybernetics, automation, electronics: V. Tishchenko. Games on the TV screen (35).
Hams tell, advise, offer: V. Kuzikov. Effect "wah-WAH" (38).
Electronic kaleidoscope: (40).
Radiocronaca service "M-K": (41).
Olympics – not just for Olympians!: P. Petrov. "Maxi"-a gym in a mini-apartment (42).
Young engineers for the national economy: R. Weisburg, A. Mescheryakov. Welding saving (44).
Reader – the reader: (45).
Sports: (46).
COVER: 1st page – "champion". Photo sketch V. Datsyuk (Kerch); 2 pages – the home of Tsiolkovsky. Photo by J. carpenter; 3. – the European championship for model rockets in Spain. Photo by V. Rozhnova; 4. – the Muscovites – participants of the Spartakiad for military-technical pitchfork sports. Photo By V. Ruban.
TAB: 1. Pilot-cosmonaut G. Grechko driving a buggy "Moskvichok". Installation Simakova M.; 2 p. – the Ship-Museum "St. Nicholas". Fig. Yuri Makarov; 3. – Land sailing. Design B. Kaplunenko; 4. – Sea collection "M-K". Fig. V. Baryshev.
Modelist-KONSTRUKTOR 1980-03 PDF (download)