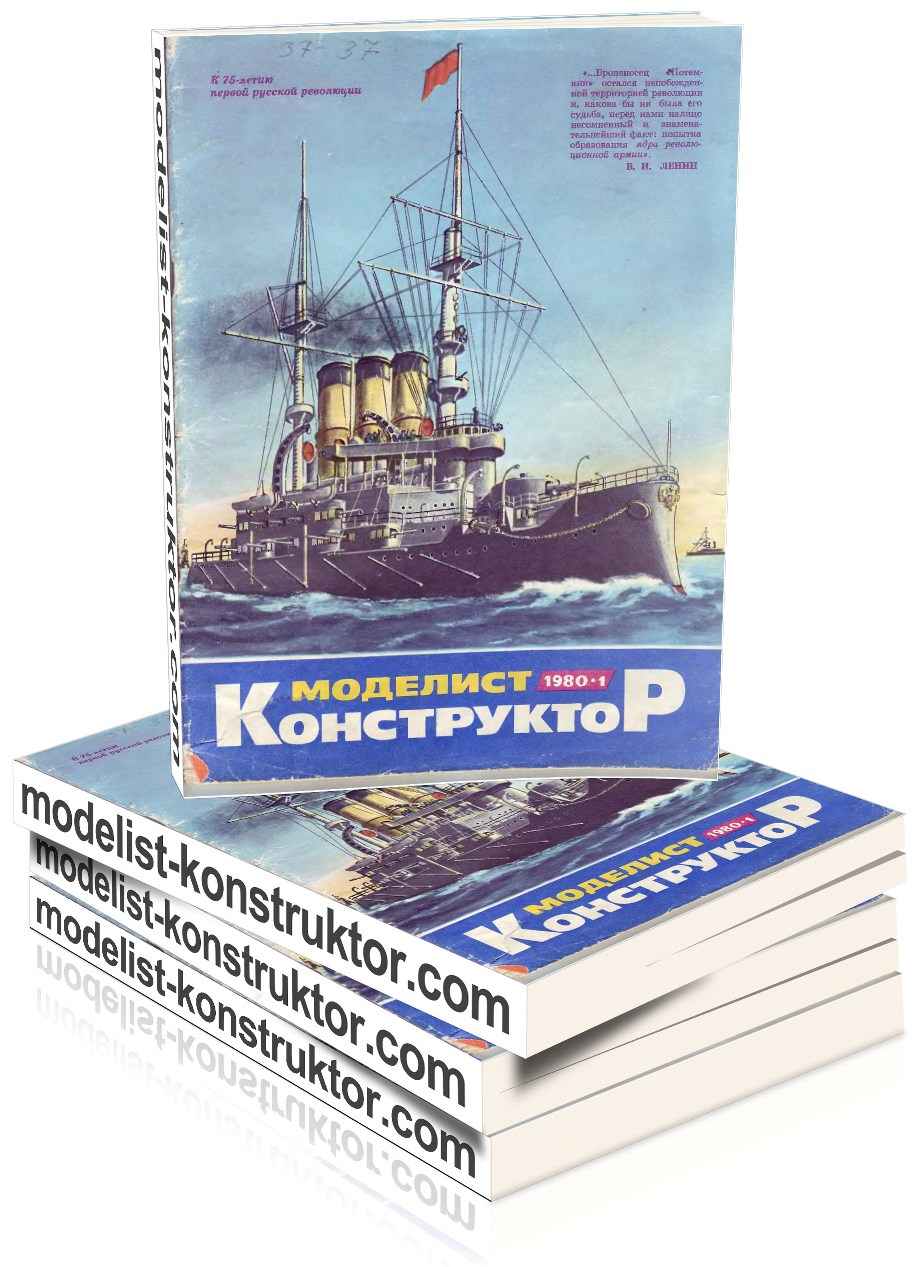 CONTENTS:
Young engineers for the national economy: I. Antipov. We have a lot on shoulder (1).
From our friends: B. Revsci. TTM – brother NTTM (4).
Public KB "M-K": V. Berezhnoi. The bike in the trunk (8);
S. Belikov. Glider BS-3 (10);
M. Psarev. Gear for the snowmobile (12).
Horizons technology: N. Gulia. Transport going in tomorrow (15).
Note: experiment!: V. Marinov. Flying "saucers" (18).
On land, the sky and the sea: O. Lagutin. The an-28 plane KVP (21).
Sea collection "M-K": (25).
Your first model: A. Nuriyev. Pioneer racing (27).
Models in the world: Graceful and swift (30).
Advice to the modeller: (32).
Hams tell, advise, offer: A. Medvedev. Five instruments in one (33).
Reader – the reader: (35).
Cybernetics, automation, electronics: V. Tishchenko. Games on the TV screen (36).
Radiocronaca service "M-K": (38).
Laboratory technologist: (40).
Olympics – not just for Olympians!: Z. Andrusova. Land paddle (42).
Create, invent, try!: "Wind coat" – the dream of the skater (44);
Sani – monaliza (45).
The handyman: (46).
Bookshelf: (47).
COVER: 1 page – the Battleship "Potemkin". Fig. V. Baryshev; 2. – In the homeland of Lenin. Photos Yu Gerbova; 3rd page – At different latitudes. Photo montage M. Simakov; 4-I p. – Motonarty. Photo By B. Sergeyev.
TAB: 1st page – Antonov an-28. Design B. Kaplunenko; 2-3-page I – VII sports day on military-technical sports. Photo by P. Starostin, Yu. Bokhonova, Malakhov; 4. – Sea collection "M-K". Fig. V. Baryshev.
Modelist-KONSTRUKTOR 1980-01 PDF (download)