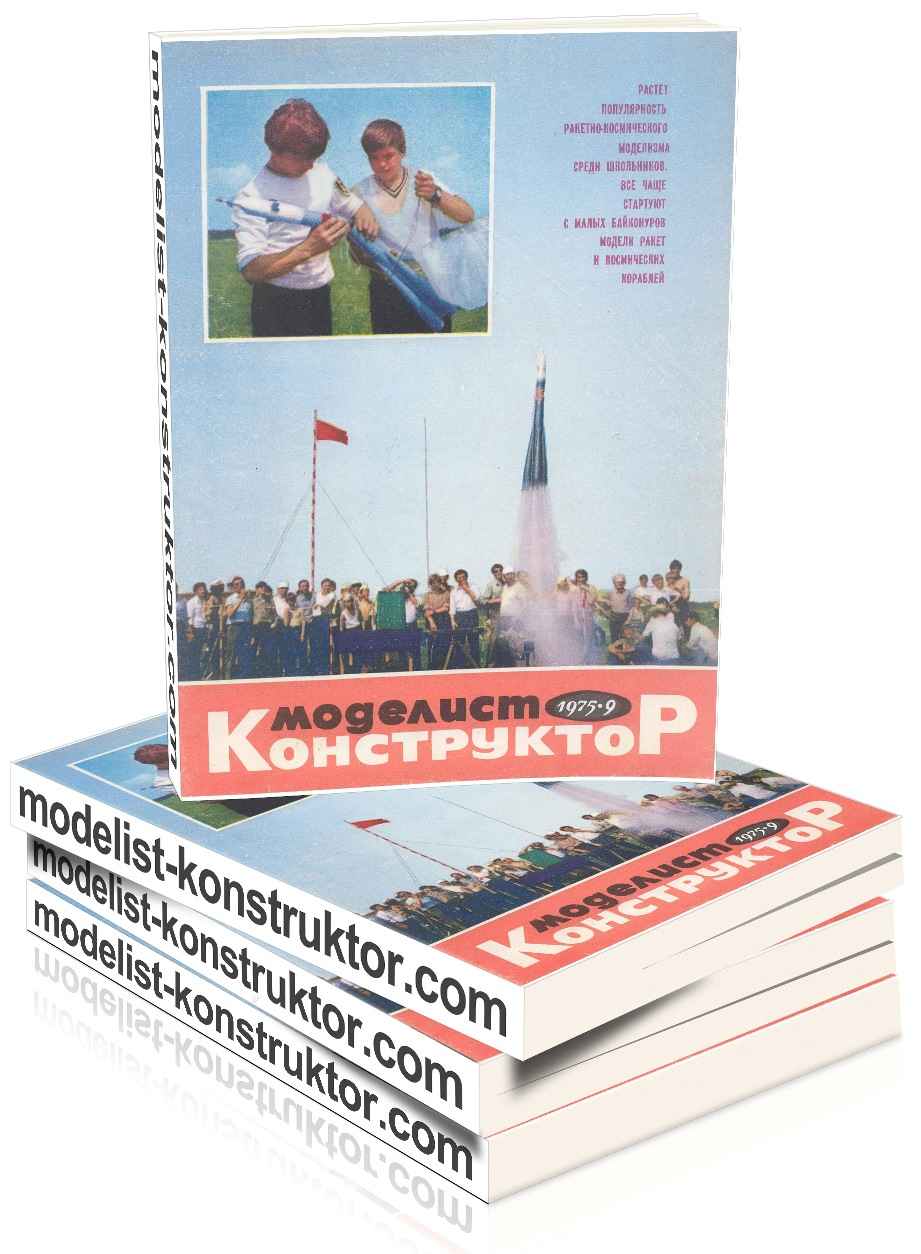 CONTENTS:
Young technicians – production: Yuri Stolyarov. Dimension (2).
ENEA – school innovation: To the Arsenal locksmith (6).
Technique five: R. Yarov. Underwater diggers (8);
V. Kostychev. The Supertanker "Crimea" (11).
Those who have worked with the pioneers: A. Ragusin. And leisure, and work (15).
Report number: A. Dmitrenko. Professionals? There, fans! (16).
Public KB "M-K": G. Ovchinnikov. Selectamark "Tiny" (17).
The album philatelist: V. Orlov. Ships-heroes (19).
Organizer of technical creativity: I. Bogatyrev. School search (20).
Cybernetics, automation, electronics: D. can be visited. Which is which? (21).
Radio control models: Yuri Maslennikov, N. Rybachev, V. Ryazantsev. "Pilot-4" (24).
The 30th anniversary of the Victory: P. Veselov. "The division of the bad weather" (28).
From our friends: "don Quixote" Yaroslav Yanovsky (33).
Devices-assistants: A. Terek. Measuring emotions (38).
Models in the world: V. Rozhkov. "Aerobi-100" (38).
Radiocronaca service "M-K": (41).
The MUSIC in the large and the small: V. slaves. Table-workshop (42).
Contest toys: B. Tarasov. Electric vehicle battery (44).
Club "Zenit" (46).
Bookshelf: (48).
COVER: 1 page – rocketmodeler. Photo by A. Raguzina; 2-I page – photo of summer camp. Photo by A. Artemiev; 3rd page – photo panorama. Installation of T. Konstantinova; 4-I p. – selectamark "fry". Fig. B. Kaplunenko.
TAB: 1st page – all-Union exhibition of radio Amateurs. Photo by A. Kostin, K. Nevler mounting; 2. – ships-heroes on stamps. Installation and Fig. R. Strelnikov; 3rd page – "the Blizzard". The patrol ship. Fig. V. Naumenkova; 4. – "don Quixote". Fig. B. Kaplunenko.
Modelist-KONSTRUKTOR 1975-09 PDF (download)