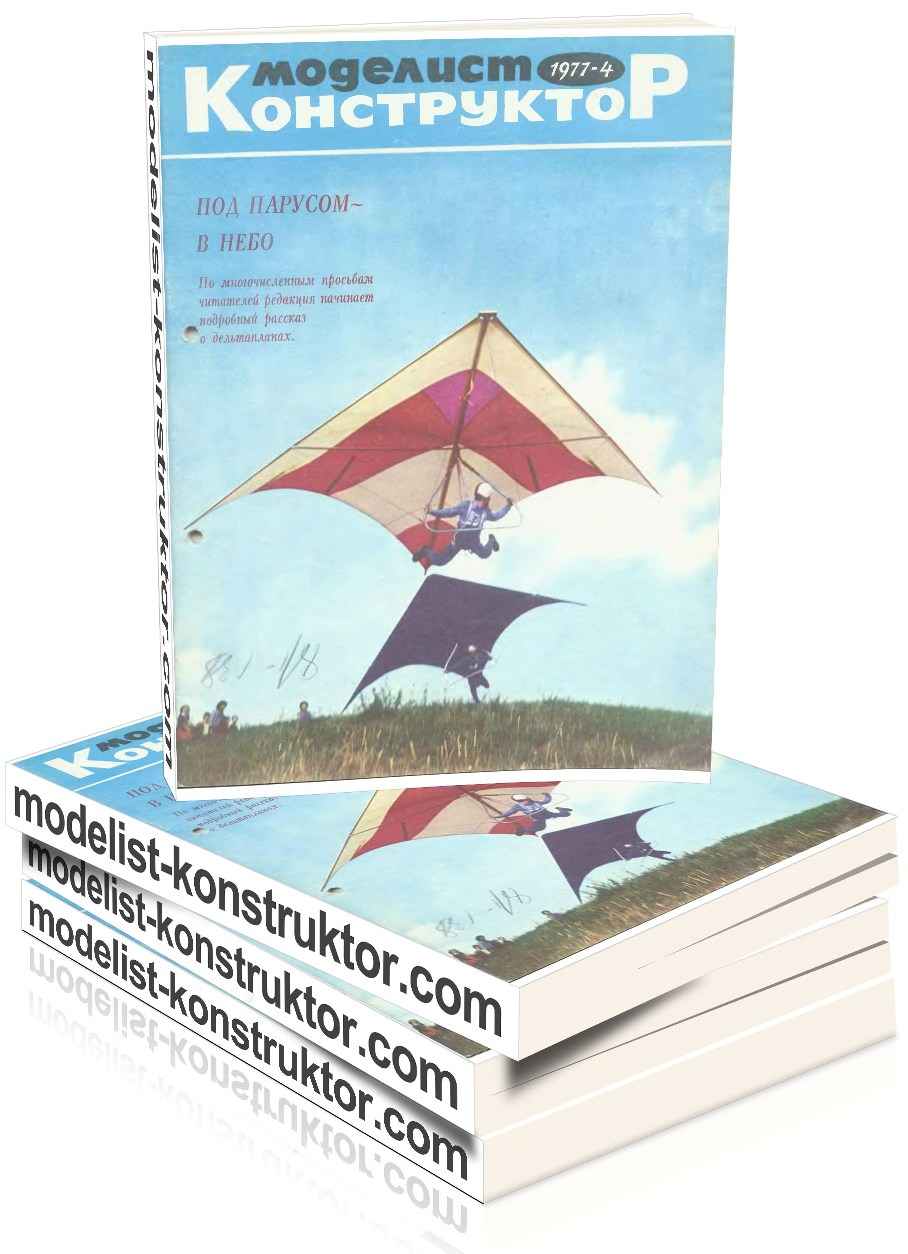 CONTENTS:
The young Communist League and the scientific-technical progress: worthy change Grows (1);
E. Demushkin. Scientists in the school form (2).
Addresses NTTM: Offer shipbuilders (5).
Public KB "M-K": A. Deliver. Glider without secrets (8).
To mark the 20th anniversary of the space age: (13).
Meet interesting people: L. Storchevoy. Generosity (15).
To meet the 60 anniversary of the Great October revolution: L. Shugurov. Precious relic (17).
Model Champions: V. Dachin, L. Katin. Boat for curly course (21).
Models in the world: V. Rozhkov. Glider A-1 (24).
On land, the sky and the sea: S. Tacheva. Marine guard (27).
Technique on stamps: S. Abramov. Moon chariot (33).
Cybernetics, automation, electronics: A. Marenco. What color is the music! (34).
Devices assistants: V. Novozhilov. Attention, freezing! (37).
Radiocronaca service "M-K": (39).
Club "Zenit" (41).
Do at school: B. Neill. Machine-arbiter (44).
Sport: Wider tread, automodelisme! (45).
The world of our Hobbies: E. Jeloudov. Arsenal of photography (47).
COVER: 1 page – Gliders. Photo by B. Ruskin; 2. all – Union week of young technicians. Photo by A. Raguzina, 3-I p. – a Unique collection. Photo E. Gluhova; 4-I p. – Zelenograd takes avtomodelistov. Photo By V. Ruban.
TAB: 1st page – Draws Igor Trofimovskaya. Photo by A. Kostin; 2-I page – Car "rolls-Royce". Fig. Y. Dolmatovsky; 3. – the cargo Ship "Kapitan Kushnarenko". Composition K. Markov; 4. – young technicians Arsenal. Photo A. Artemyev.
Modelist-KONSTRUKTOR 1977-04 PDF (download)