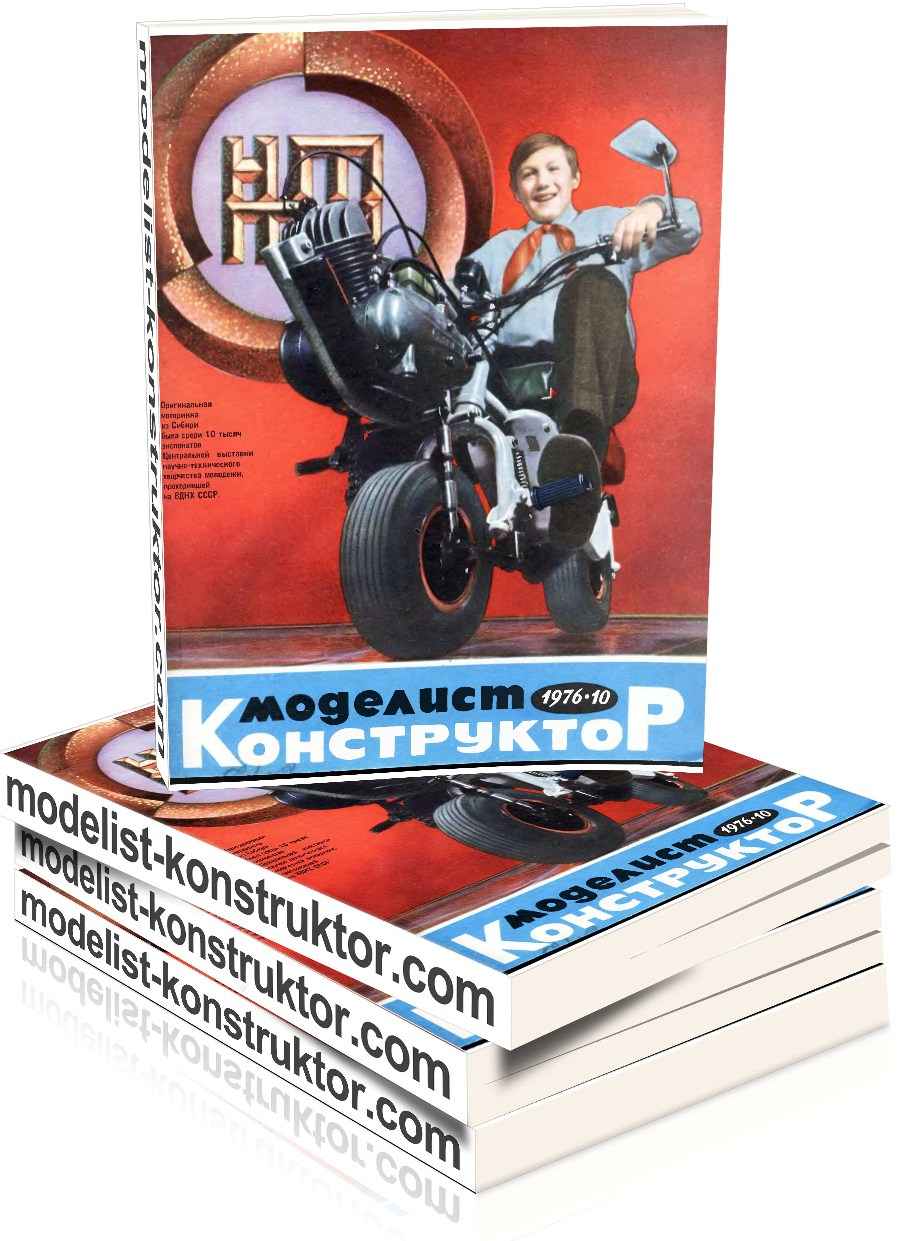 CONTENTS:
Gold discovery time (2).
Addresses NTTM: R. Yarov. The harvester goes on the course (4).
Jar NTTM: (6).
Patent of nature: I. Evstratov. An unusual all-terrain vehicles (10).
Report number: Yu. a. Bekhterev. The path to mastery (8);
A. Ragozin. School of creativity (46).
Public KB "M-K": V. Tambovtsev. Dutil (12);
Tricycle "Combi" (14);
Boat on the wings (16);
G. Malinowski. "Tit" in your hands (20).
Models in the world: A. Dubovik. Rezinomotornaya foam (29);
P. Kuznetsov. Patrol boat (33).
Cybernetics, automation, electronics: A. Ulybin, G. Estrin. Docking in space (25);
A. Litvinov, N. Rybalko, G. Axelrod. "Beam 75" (41).
Hams tell, advise, offer: N.Pavlov. Electro (37).
Master of all trades: A. Kochergin, A. Efimov. Table sawmill (44).
COVER: 1 page – Motorino-dbutil. Fig. B. Kaplunenko, photo L. Drinker; 2nd page – Show vocational school. Photo by J. Gerbova; 3. – Exposition of the socialist countries in the NTTM. Photo by R. Ogarkova; 4-I p. – Bike "Kombi". Photo by A. Artemieva and Y. Yegorov.
TAB: 1 p. – Glider "ZIL". Fig. V. Luchina; 2-3 pages – "NTTM-76". Installation N. Gorbach. 4. – Docking in space. Fig. B. Kaplunenko, M. Simakov installation.
Modelist-KONSTRUKTOR 1976-10 PDF (download)