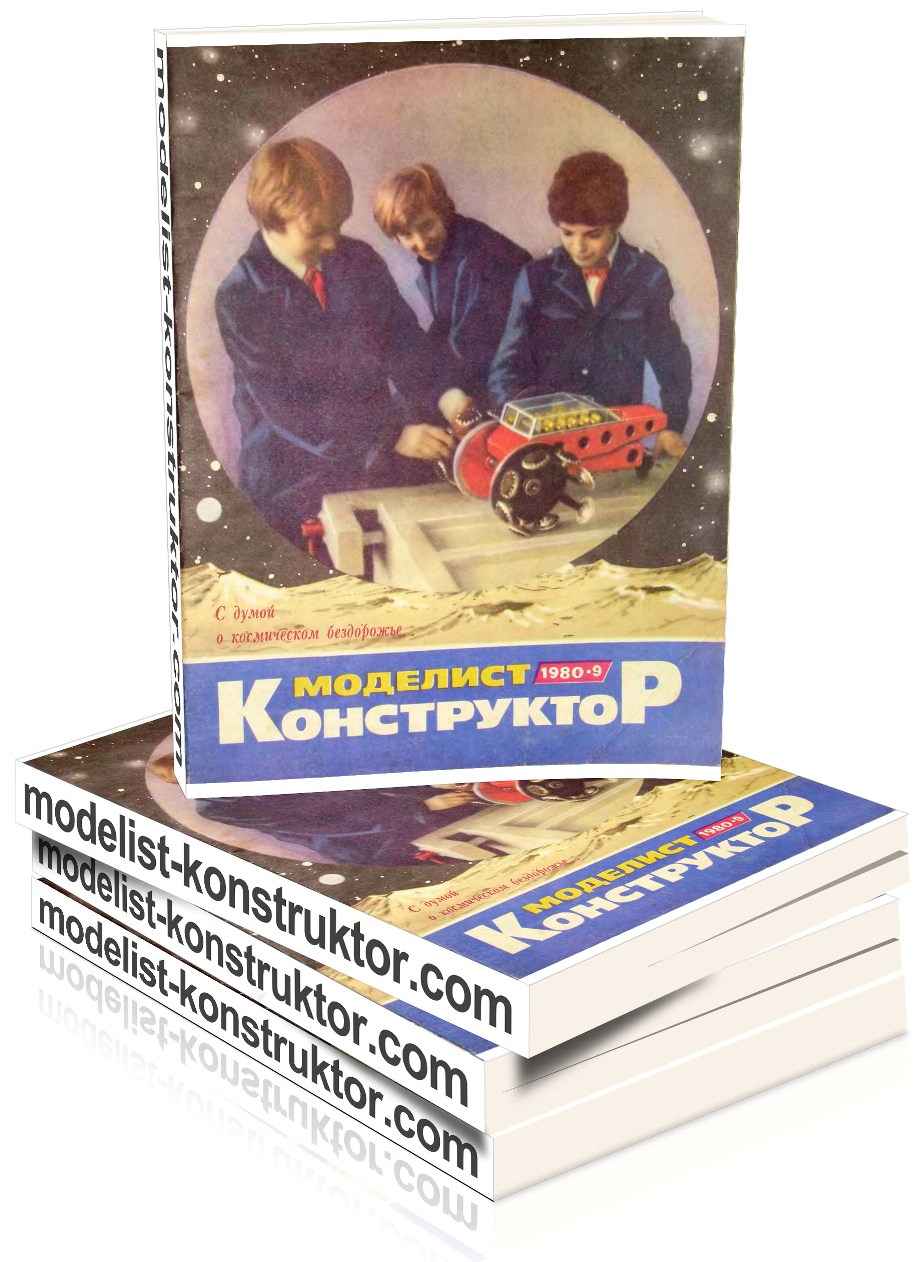 CONTENTS:
Organizer of technical creativity: Yuri Stolyarov. And skill, and inspiration! (1).
For the training workshop: (4).
Public KB "M-K": Yu. Zotov, N. Shershakov. With the wind on one Board (6).
Towards the XXVI Congress of the CPSU: Chain – quality (10).
Small machines: Mowing… drill (12);
N. Obreja. "Cinderella" (13).
Create, invent, try: I. Sergeev. Amphipod (17).
People and date: V. Ermolaev. Break the sound barrier (19).
Models in the world: O. Shebarshin. Estonian "The Seagull" (21).
Model Champions: I. Kurakin. "Rumble" from Liepaja (26).
Advice to the modeller: (28).
From our friends: Y. dolmatovski. "Polonaise" (29).
Sea collection "M-K": G. Smirnov, V. Smirnov. Inglorious nine (33).
Laboratory designer: V. Maleshevski. Simple receivers transistors (35).
Devices assistants: V. Efremov, Yu Snapcap. Automatic voltmeter (38).
Radiocronaca service "M-K": (40).
Make a well in the school: V. Rinsky. Generator set – top box to the oscilloscope (42).
Club "Zenit" (44).
Sports: B. Talanov. The Medeo no quiet (46).
Bookshelf: (46).
COVER: the 1st and 2nd page – There are craftsmen in Kuibyshev! The 11th high school. Photo By J. Carpenter. 3. – the Championship of the USSR for self-similar sport in Alma-ATA. Photo by V. Talanov, M. Simakov installation; 4. – the Battle on the track. Photo Sketch P. Starostin.
TAB: 1st page – "Cinderella" – a universal microtracker. Fig. Boris Mikhailov; 2-I page – Bicycle-amphibian. Fig. M. Borisova; 3. – Car "Polonez". Fig. Y. Dolmatovsky; 4. – Sea collection "M-K". Fig. V. Baryshev.
Modelist-KONSTRUKTOR 1980-09 PDF (download)