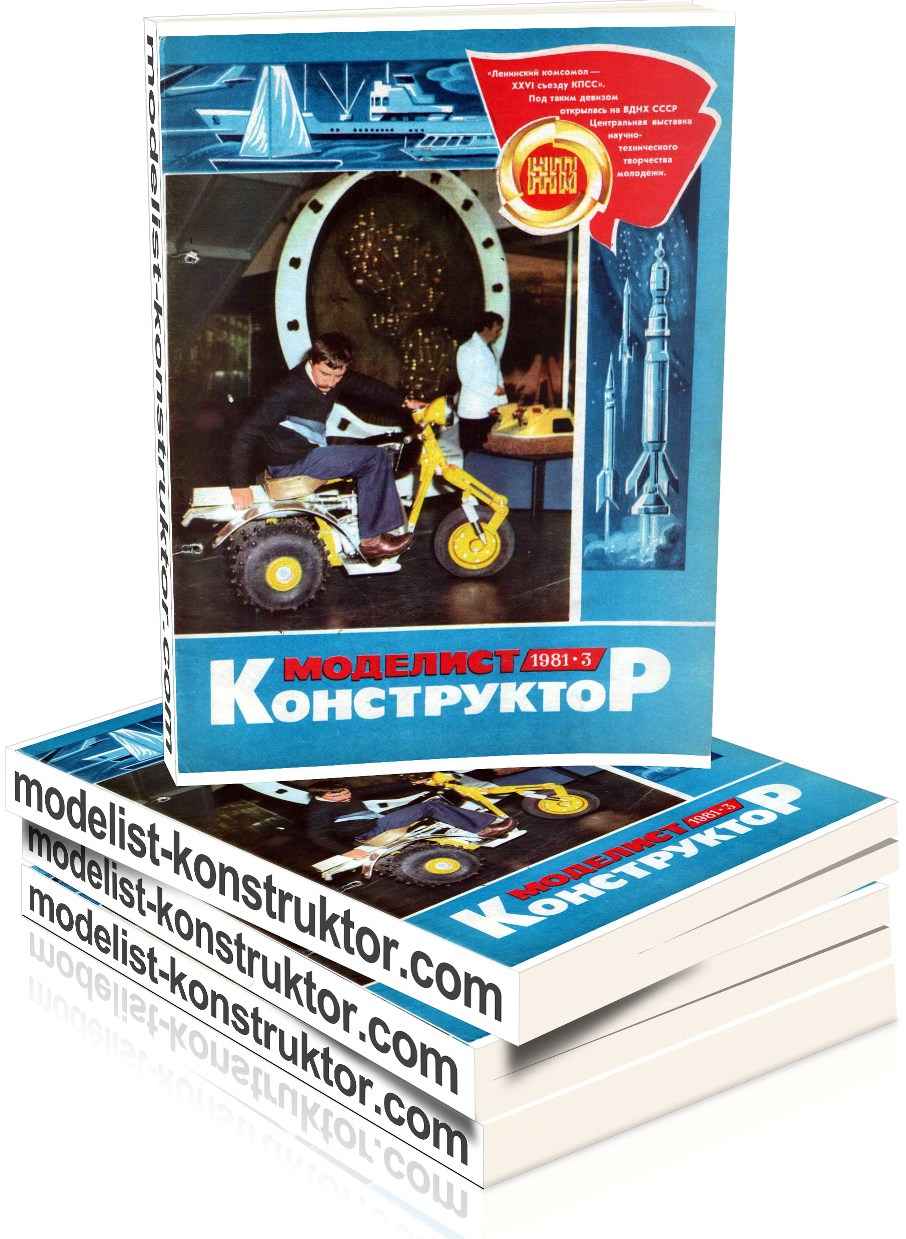 CONTENTS:
The decisions of the XXVI Congress of the CPSU – life!: A. Timchenko. MADI – alignment with the five-year plan (1);
I. Smirnov. On the wings of creativity (4).
Young engineers for the national economy: Sharpening – so on the machine (5);
N. Shilov. Blow, another blow – saw is ready! (7).
Organizer of technical creativity: the sky High, hang-gliders! (8);
A. Makaev. Bet on skills (9).
Public KB "M-K": E. Zakharov. Micrometeorite, or a sledge with a motor for the smallest (10).
Create, invent, try!: C. Seiden. Miracle sleds (12);
Scooter on snow (13).
Small-scale mechanization: the Milled… the plot (14).
On earth and sky and sea: I. Usenaliev. Rapid snow RAID (17).
Addresses NTTM: N. Gulia. Macavity, the lift (20).
The competition "Space": a Model experiment (21).
Advice to the modeller: (24).
Yu Prokoptsov. Auto-lock for rail (24).
People and date: Flight through life (26).
Famous sailboats: Lev Skryagin. One sailing around the world (28).
Sea collection "M-K": (33).
Cybernetics, automation, electronics: Boris Igoshev, A. Kuznetsov. "Try me" (35).
Hams tell, advise, offer: Yuri Surkov. Electrobalance (38);
V. Kuzikov. Bass guitar: "hard attack" (39).
Electronic kaleidoscope: (41).
Radiocronaca service "M-K": (42).
Ideas competition: A. Borin. To fly like birds (43).
The handyman (46).
Club "Zenit" (47).
COVER: 1 Scientific and technical creativity of youth – the Congress party. Fig. R. Strelnikov, photo Yulia Egorova; 2-I page – Students of MADI – fifth anniversary! Photo by A. Timchenko, and A. Chernykh; 3rd page – the Panorama for readers ' letters, installation Simakov M.; 4 pages – Maps-spark. Photo By E. Yuryeva.
TAB: 1st page – Working motorize. Fig. V. Kaplunenko; 1-I p. – Snowmobile RF-8 – GAZ-98. Fig. M. Petrovsky; 3. – "Spray" in the circumnavigation. Fig. E. Voishvillo; 4. – "Sea collection "M-K". Fig. V. Baryshev and A. Konstantinov.
Modelist-KONSTRUKTOR 1981-03 PDF (download)