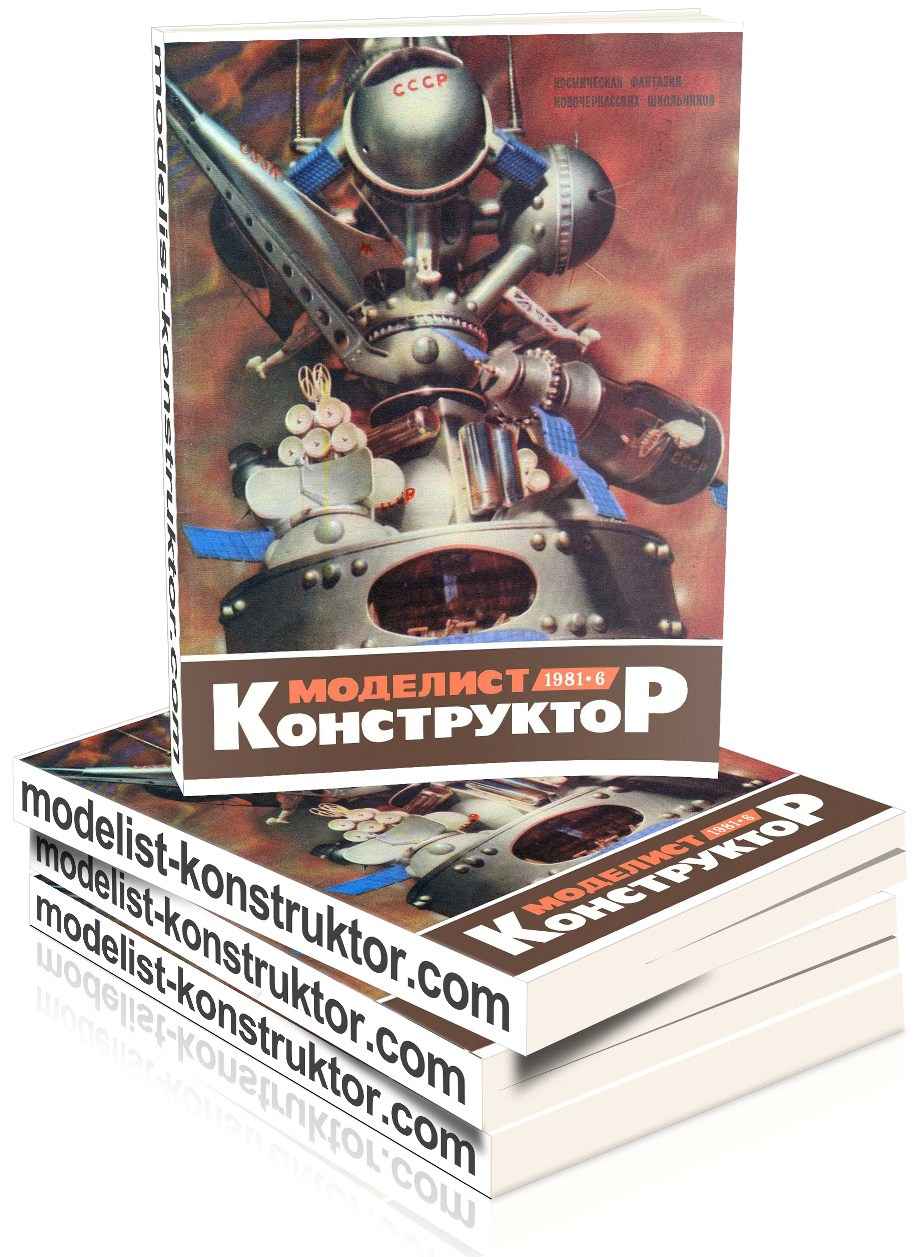 CONTENTS:
Decisions of the XXVI Congress of the CPSU – in life!: Yuri Stolyarov. Young designers five years (1).
Organizer of technical creativity: O. Talanov. Pskov direction (3).
Young engineers for the national economy: I. Yevdokymenko. Sauna bees (5).
Small-scale mechanization: I. Obreja. With the brand of "UT Seversk" (6);
V. Popov. Mower GK-1 (8).
Public KB "M-K": L. Sudets. Boat… kayaks (9);
In the steppe – sail (11).
On land, the sky and the sea: V. Chernobrivets. The stocks – the battle (13).
Advice to the modeller: V. Makeev. Fiberglass a model airplane (19);
S. Dzhioev. Instead of the spinners – the rubber motor (19).
Models in the world: V. Coats. Helicopter "butterfly" (22);
I. Nikolaichuk. Mediterranean winds "Maserati" (23).
Radio control models: A. Proskurin. Four relays, eight teams (25).
Is pioneer summer: A. Bogush. Intended – guess (28);
G. Markarov, A. Plotnikov. Electronic bell for Bicycle (29).
Hams tell, advise, offer: Yury Kachanov. "VEGA-326" is getting better (30).
Radiocronaca service "M-K": (31).
COVER: 1 page – the spacecraft of the future. Work Cut Novocherkassk electric locomotive plant. Photo by A. Queen; 2-I page – Young metallurgists – the Home. Photo by J. carpenter; 3. – Car design on CCUT the Georgian SSR. Photo of Yuri Stepanov; 4. From Bicycle – vehicle. Photo Of Yuri Yegorov.
TAB: 1 p – Tech school field. Fig. B. Kaplunenko; 2-I p. – a Yacht for sea and for land. Fig. R. Strelnikov; 3. – Car "Khamsin" for designers trace models. Fig. Y. Dolmatovsky; 4. – Teams to convey radio waves. Fig. Boris Mikhailov.
Modelist-KONSTRUKTOR 1981-06 PDF (download)