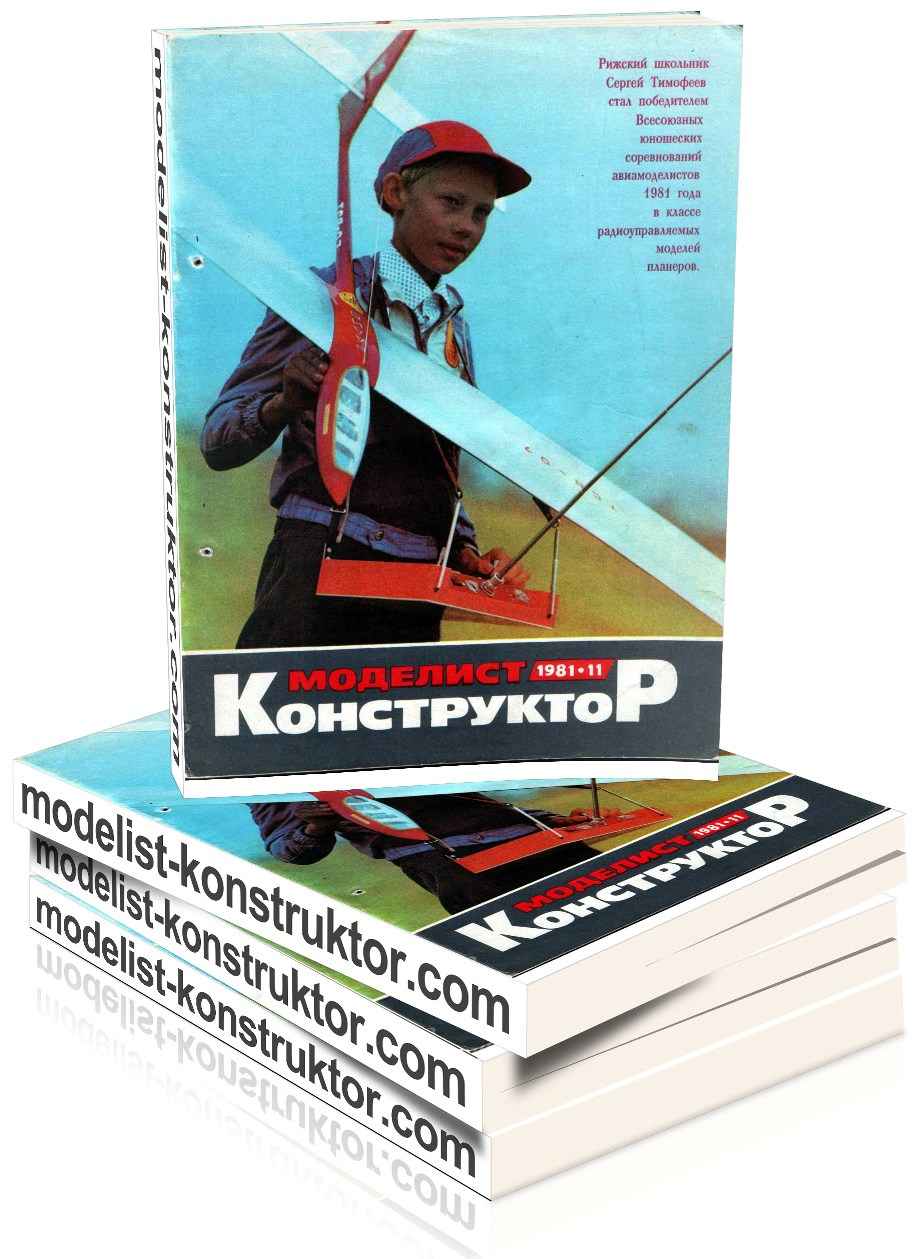 CONTENTS:
Decisions of the XXVI Congress of the CPSU – in life!: F. Danilov. For the school's threshold – Niva (1).
Small-scale mechanization: A. Sidelnikov, J. Elsin. Self-propelled plow (3);
Rotary hoe (4);
N. Obreja. "Cinderella" to cut (5).
In the training workshop: (6).
Public KB "M-K": B. Revsci. Sled with a propeller (8);
I. Usenaliev. Snowmobiling: where to start? (10).
Designer – dossier: I. Nikolaev. Instead of caterpillars – screw (13).
Page history: P. Veselov. "Road of life" the eighteenth (17).
Models in the world: horse – racing (19);
A new class of raketoplana – S8 (22);
V. Semenov. 100 seconds is not the limit (22).
Advice to the Modeler: the Formula of the cutter (28).
Famous cars: L. Gogolev. The conqueror of desert spaces (29).
Sea collection "M-K": (33).
Christmas miracles: V. Maximov, N. Pavlov. "Rhythm" for the Christmas tree (35).
Make in school: E. Kachanov. E-the examiner (39).
Hams tell, advise, offer: V. Borukhovich, A. Borovikov. Multimeter on the ignition (40);
A. Kabanov. Dual tone siren (41).
Cybernetics, automation, electronics: B. Igoshev. Get into "Firefly" (43).
Radiocronaca service "M-K": (44).
Club "Zenit" (45).
Club house masters: Set on the lawn (47).
COVER: 1 page – Winner of the national youth model aircraft competition S. Timofeev (Riga) with a radio-controlled model glider. Photo by V. Ruban; 2. Young members VOIR school Lazarevskoye of Krasnodar Krai. Photo by Yury Stepanova; 3. Portable the Suite of furniture "Lawn". Fig. I. Panasenko; 4. the Primacy of the Russian Federation ship sport. Photo V. Guity.
TAB: 1st page – ATVs with screw propulsion. Fig. B. Kaplunenko; 2-I p. – a Gunboat during the civil war "Volgar volunteer". Fig. Yuri Makarov; 3-page – three-axis all terrain vehicle Renault MN, the variant "Grand konfor saaren". Fig. Y. Dolmatovsky; 4. – "Sea collection "M-K". A series of "Carriers", issue 2. Fig. M. Petrovsky.
Modelist-KONSTRUKTOR 1981-11 PDF (download)