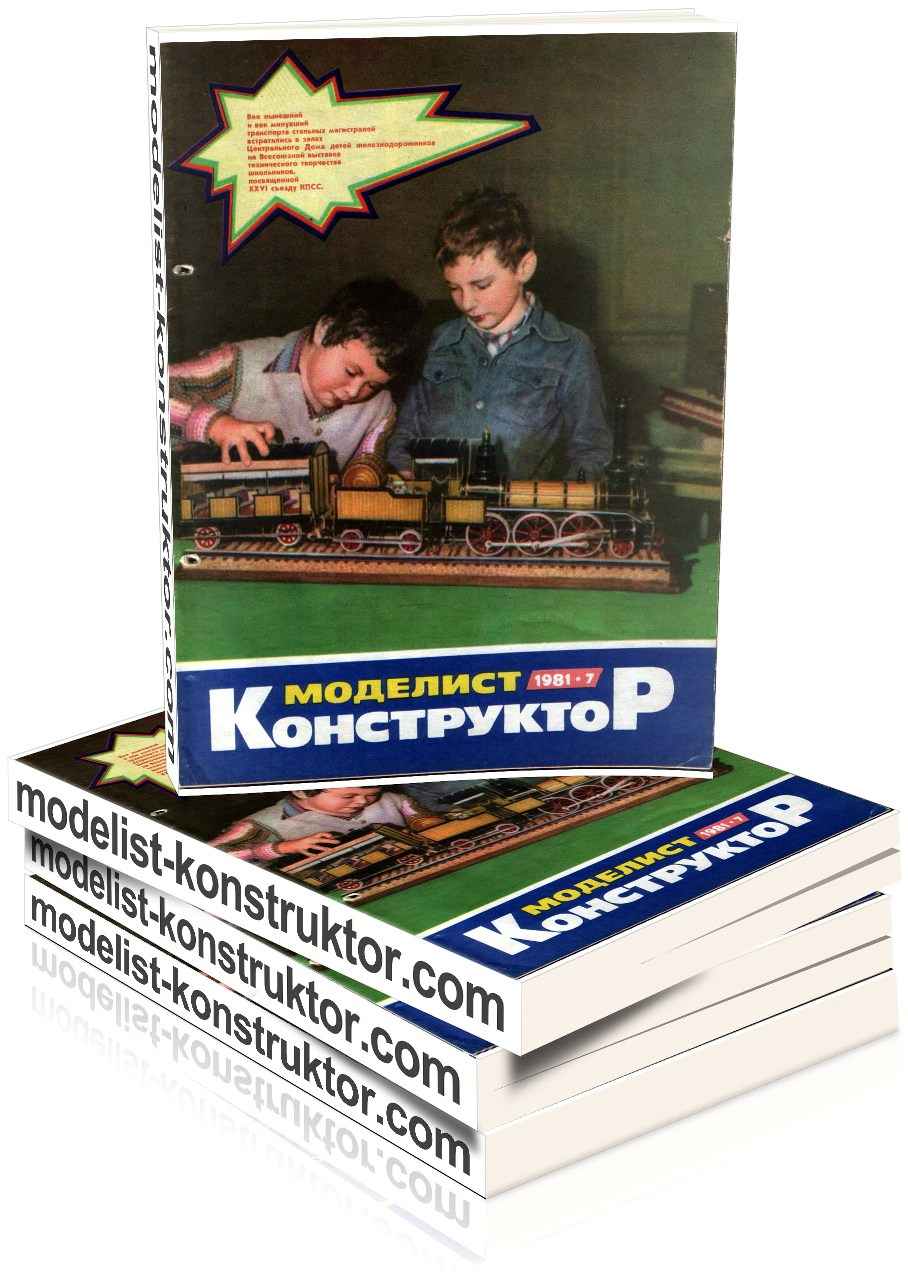 CONTENTS:
Organizer of technical creativity: D. Ragozin. Orbit "Of The Electron" (1).
Public KB "M-K": Yu. Zotov, N. Shershakov. With the wind on the same Board (4).
Small-scale mechanization: "Vyatich" from the suburbs (7);
N. Kovalevsky. Dream gardener (11).
On land, the sky and the sea: L. Komarov. Jet over farm fields (13).
July 26 – Day of the Navy of the USSR: E. Zholkovsky. Submarine (17).
Models in the world: A. Bolesnikov. Pilotage: maneuverability plus stability (26).
Famous cars: Y. dolmatovski. And it's all about "beetle" (28).
Hams tell, advise, offer: A. GORODSKOI. Rainbow accompaniment of "cold" light (33).
Sports radio orienteering: D. Bakhmatyuk. "The Fox" in the IMS (37).
Radio control models: A. Proskurin. Four relays, eight teams (40).
Radiocronaca service "M-K": (42).
Club house masters: (44).
Reader – the reader: (46).
COVER: 1-I 4-I p. – Network exhibition of technical creativity of schoolchildren in TSDDZH, dedicated to the XXVI Congress of the CPSU. Photo N. Gurova, 2. Club "Elektron" Tula combine plant. Photo by A. Raguzina, 3. – Panorama of letters from readers.
TAB: 1st page – Aircraft M-15. Design Boris Mikhailov; 2. – the Submarine K-21. Fig. E. Voishvillo; 3. the Car "Volkswagen". Fig. Y. Dolmatovsky; 4-I p. – the Light-music for disco. Fig. Kaplunenko.
Modelist-KONSTRUKTOR 1981-07 PDF (download)