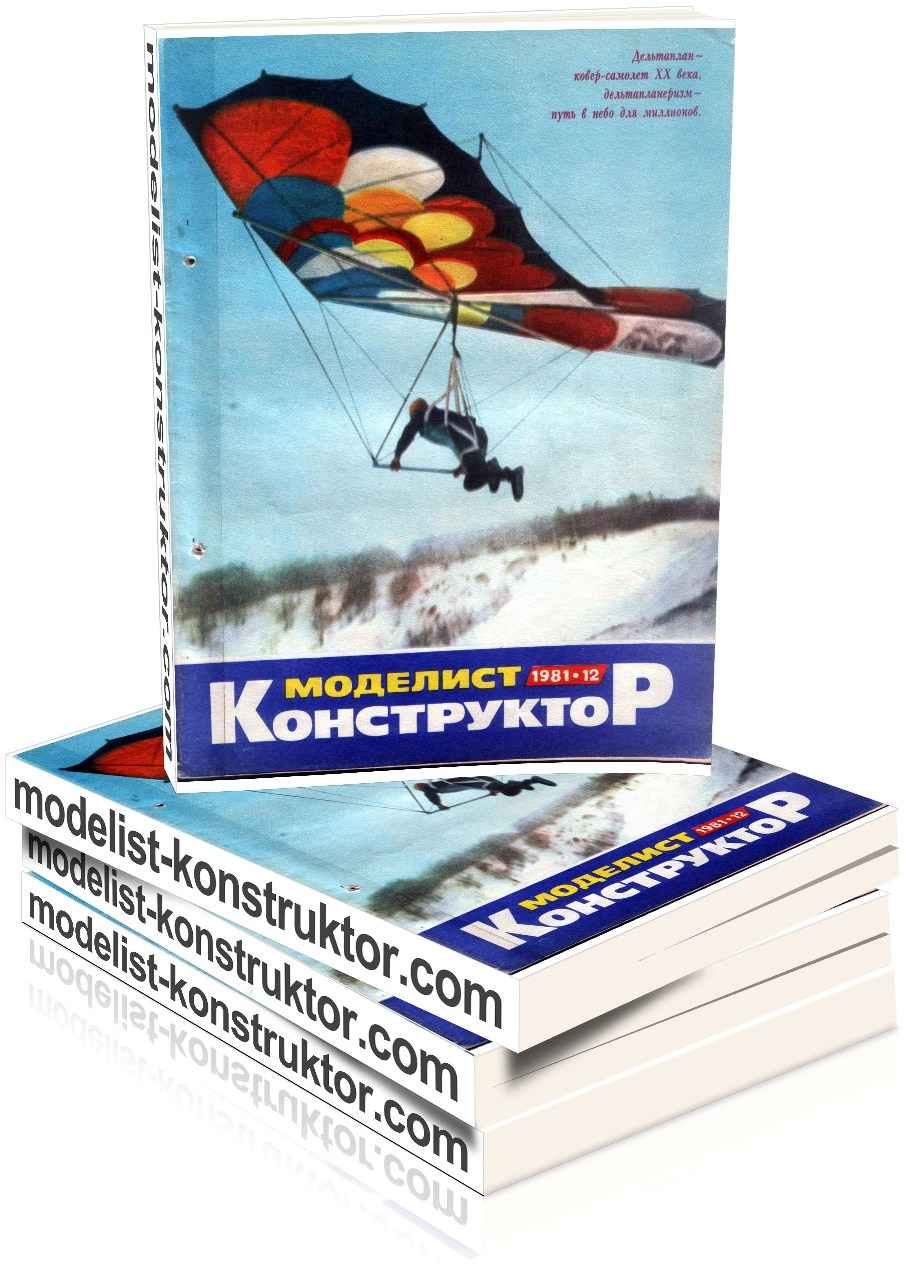 CONTENTS:
Yuri Stolyarov. Young engineers – Home! (1).
Young technology – agriculture: the Device asserts: ripe (4);
Dry or wet? (5).
Create, invent, try!: V. Pyankov. Plaz on the wall (6).
Training for workshop: F. Proksch, V. Shilov. Drill machine (6).
Public KB "M-K": Yu. Zotov, N. Shershakov. Surfing in the snow (8).
Page history: L. Erenburg. Flying boats Chetverikova (10);
V. Kondrat'ev. Seaplane for the submarine (16).
Sea collection "M-K": G. Smirnov, V. Smirnov. Allies and enemies aircraft of the Grand fleet (17).
Models in the world: F3V – speed RC (19);
V. Semenov. "Rocket" class S-3-A (21).
Cybernetics, automation, electronics: A. Sotnikov. Control the two motors (22).
"M-K" advises: (25).
Radiocronaca service "M-K": (26).
Reader – the reader: (27).
Published in "M-To" in 1981 (28).
Sports: Yu. A. Bekhterev. XXX championship: the change of leader (30).
COVER: 1 page – In flight, soaring. Photo by V. Ruban; 2-I page – Young engineers – Home. Photo Yulia Stepanova; 3. International competitions rocketmodeler in Yugoslavia. Photo by V. Rozhnova; 4th page – XXX European Championships in self-similar sports. Photos Yu Spondylitis.
TAB: 1 p. – Planes of the OSG-1 and CPF design I. Chetverikova. Photo montage M. Simakov; 2-I – 3-I p. all – Union meeting of young technicians in Tbilisi. Photo by Y. Stolyarov; 4. – Sea collection "M-K". Fig. M. Petrovsky.
Modelist-KONSTRUKTOR 1981-12 PDF (download)