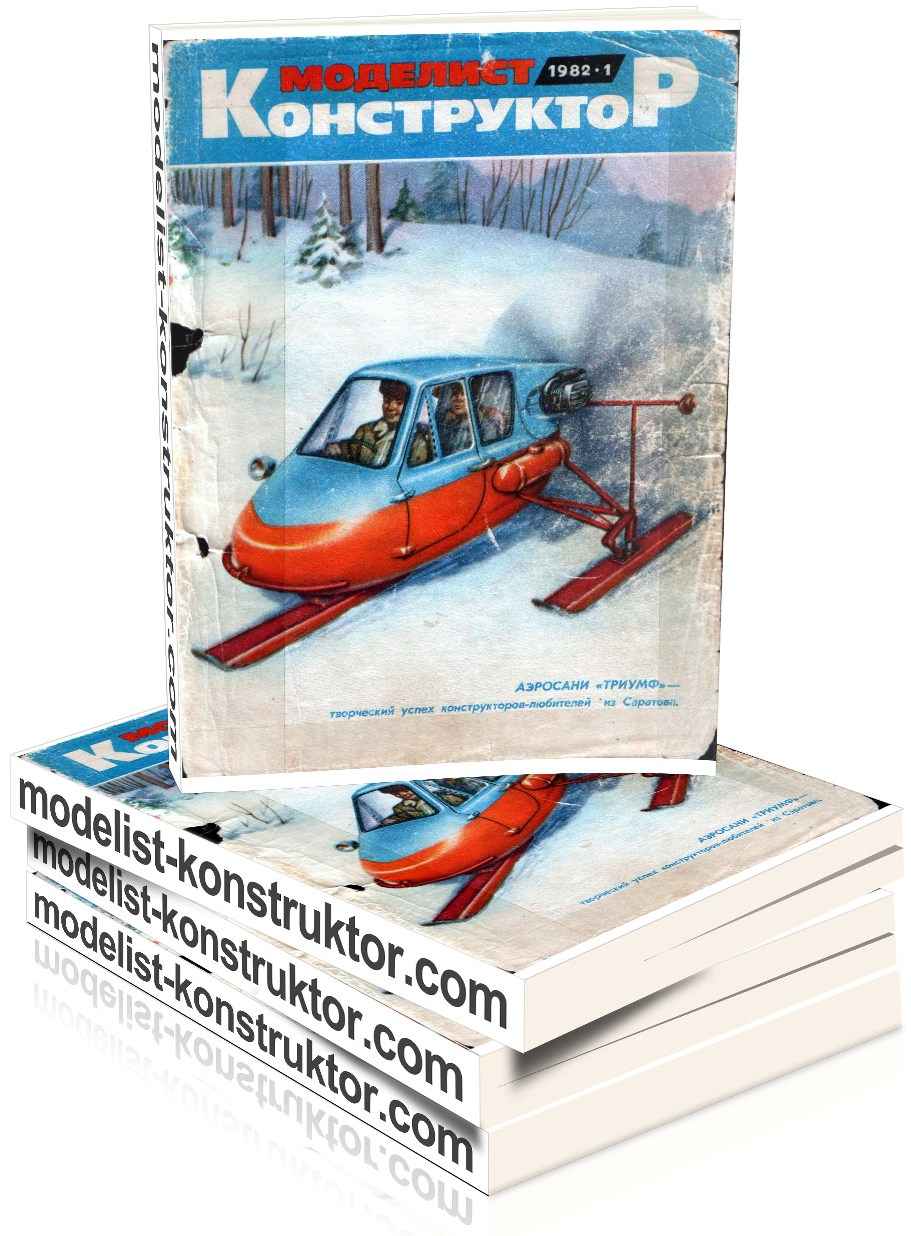 CONTENTS:
The reality of children's projects (1).
Young technicians for industry: How much iron in the pulp? (2);
OTK for field-effect transistors (3).
Public KB "M-K": V. Bokov, O. Yakovlev. Triumph: comfort plus speed (5).
The competition of ideas: the Motors on the palm (10).
Small-scale mechanization: V. Talanov. Truck changes occupation (12).
Designer – dossier: N.Gulia. At tomorrow's street (14).
Abilites "M-K": V. Kondratev. "…The beginning of the battle in the air is necessary" (17).
Meet interesting people: V. Zakharov. Loyalty modeling (21).
Models in the world: Bokhonov, Yu. Patrol boat (23).
Your first model: I. sericin. IZH with rubber motor (26).
Model Champions: I. Kostenko. The winners of the experimental class (28).
Advice to the modeller: (30).
Sea collection "M-K": G. Smirnov, V. Smirnov. The birth of an aircraft carrier (31).
Sports: R. Ogarkov. Neva starts (33);
V. Tikhomirov. Fiftieth anniversary (34).
Cybernetics, automation, electronics: B. Igoshev. Safe secret (35).
Hams talk, advise, suggest: (38).
Radiocronaca service "M-K": (40).
Electronic kaleidoscope: (41).
Club "Zenit" (42).
Reader – the reader: (44).
Club house masters: (46).
"M-K" advises: (46).
COVER: 1 page – Snowmobile construction O. Yakovleva and V. Bokova. Fig. V. Kaplunenko; 2. all – Union meeting of young technicians in Tbilisi. Montage P. Starostin; 3rd page – Fifties the USSR championship cordovil the aircraft. Photo by V. Tikhomirov; 4. – Fixtures Tbilisi craftsman S. Goletiani. Photo Of Yuri Yegorov.
TAB: 1 p. – Mini scooter for Maxi crew. Photo Yulia Egorova; 2-I page – Abilites "M-K", first edition. The Aircraft "Moran-G". Fig. M. Petrovsky; 3. – "Sea collection "M-K". The Aircraft Carrier "Furies I". Fig. M. Petrov; 4th page – the USSR Championship in self-similar sports among young men. Photo R. Ogarkova.
Modelist-KONSTRUKTOR 1982-01 PDF (download)