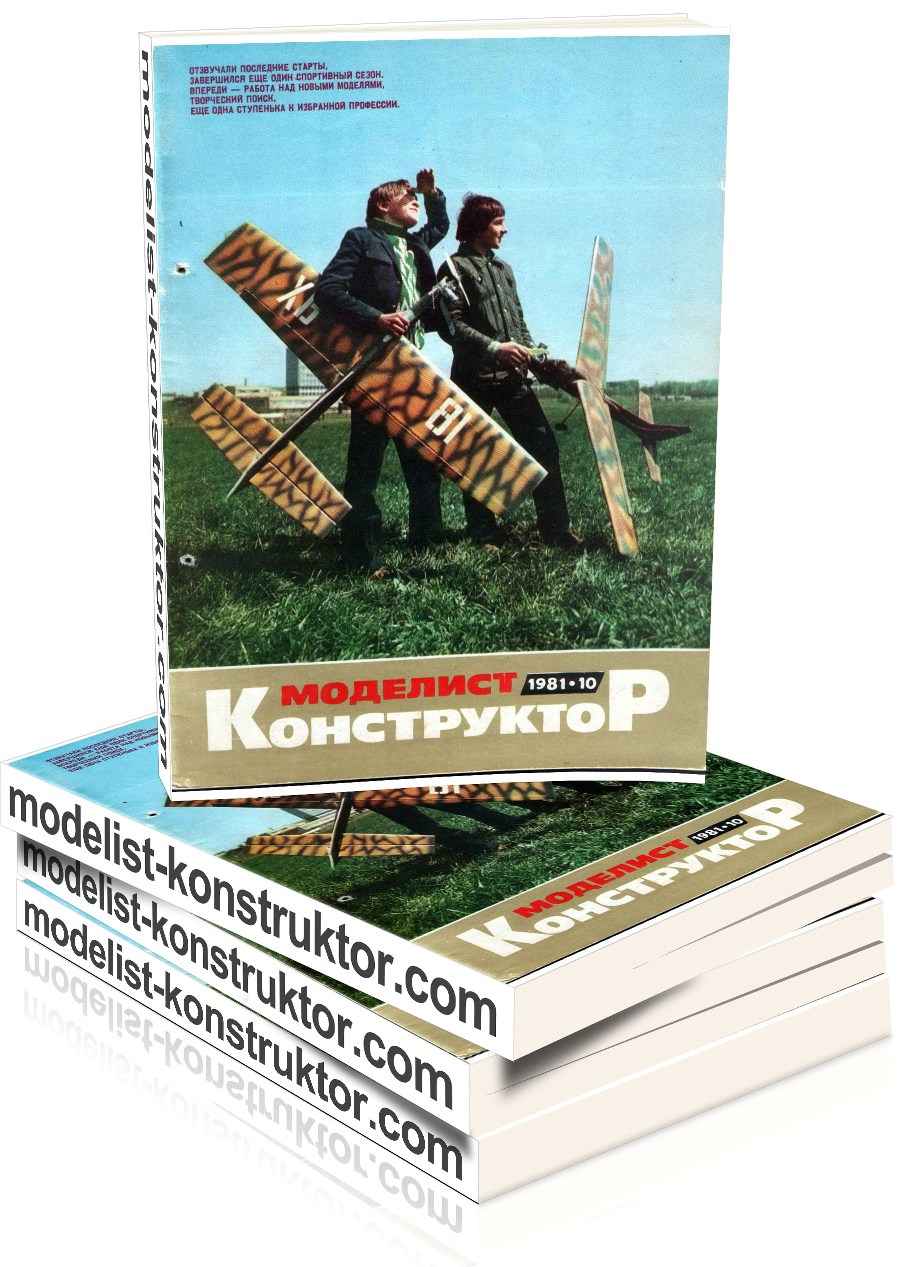 CONTENTS:
Organizer of technical creativity: L. Timchenko. The native field (1).
Small-scale mechanization: (4).
Public KB "M-K": V. Chupikov. Yuzhanka: boat… a sail (6).
On land, the sky and the sea: K. Gribovsky. In search of the mass of the plane (9);
Autoreply Gribovskiy (10).
Famous sailing ships: I. Ivanov, A. Konstantinov. "Predestination" (14).
Advice to the Modeler: A. Pikelny. Helps hybrid (18);
A. Zernov. EN-route – on the flow (19);
V. Ghazaryan. Gain points on the "stand" (20).
Sea collection "M-K": G. and V. Smirnov. The winged sailors of Russia (21).
The world of your Hobbies: Mikhail Pavlov. Suggested fantasy (25).
Make a well in the school: A. Aristov. Lamp includes… case (26).
Devices assistants: V. Konovalov. Reverse current protection (27);
Electronic metronome (28).
Club "Zenit" A. Semenov. No discounts on the negative (28).
Radiocronaca service "M-K": (30).
Sports: Kostenko. Tushino: "Experiment-81" (31).
COVER: 1 page – model Airplanes. Photo by V. Mashatin; 2-I page – young technicians ' village "Golden Field", Photo by V. Ruban; 3rd page – Small-scale mechanization. Installation of M. Simakov; 4. Competition "Experiment-81" in Tushin. Photo By V. Mashatin.
TAB: 1st page – Motorboats sail. Design B. Kaplunenko; 2-I page – Autoreply G-25 (photo 30-ies); 3. – Sea collection "M-K". Fig. M. Petrovsky; 4-I p. – a special souvenir from Lyubertsy. Photo By P. Starostin.
Modelist-KONSTRUKTOR 1981-10 PDF (download)