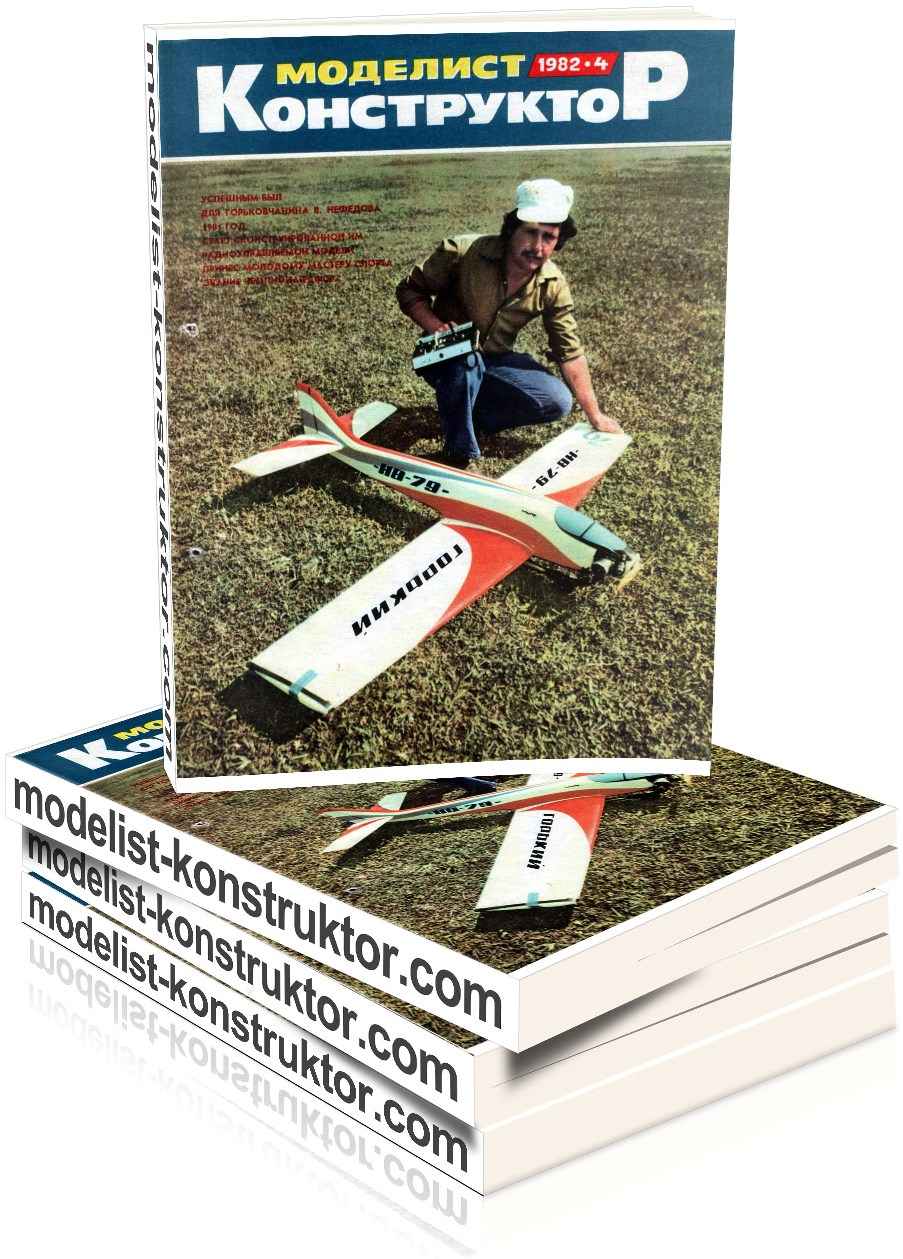 CONTENTS:
Towards the XIX Congress of the Komsomol: A. Timchenko. Vitebsk (1).
Small-scale mechanization: S. Minds. KOs is not afraid of the stone (3).
Create, invent, try!: Kruglikov. "Pioneer" cards for beginners (4).
For the 60th anniversary all-Union pioneer organization named after V. I. Lenin, N. Gerasimova. Young friends of Avtodor (8).
Pages of history: Lev Shugurov. In the footsteps of Lenin relics (9).
The Competition "Space": B. Cast Irons. Stars become closer (12).
Models in the world: A. landsman. At a distance – electric (13);
A. Dmitriev. Start of class A1 (14);
I. Sergutin. Boat propulsion (16);
V. Rozhkov. Delta-wing on the rocket plane (13).
Advice to the modeller: (20).
Sports: V. Holguin. Luck comes and strongest (22).
Sea collection "M-K": G. Smirnov, V. Smirnov. Five fateful minutes (23).
Club house masters: (25).
Hams tell, advise, offer: E. Semagin. The speedometer on a hang glider (26);
V. Einbinder. "Brill'yans" for electric guitar (28).
Radiocronaca service "M-K": (29).
Report number: A. Dmitrenko. A significant contribution of Amateurs (30).
Club "Zenit" (31).
COVER: 1 page – the champion of RSFSR, 1981 on radio-controlled models of planes V. Nefedov (Gorky). Photo I. Alexandrov; 2-I page – young technicians of Belarus. Photo by A. Timchenko; 3-I p. – V European championship flying sport. Photo by V. Olga; 4-I p. – 30-I all-Union exhibition of creativity of radio fans-designers. Photo A. Artemyev.
TAB: 1-I str. – At the dawn of children's technical creativity starts pedal cars. Making Orlova; 2-I page – Car "Renault-40". Fig. Y. Dolmatovsky; 3. – Sea collection "M-K". Fig. M. Petrovsky; 4-I p. – a collapsible versatile furniture for a child's room. Fig. B. Kaplunenko.
Modelist-KONSTRUKTOR 1982-04 PDF (download)