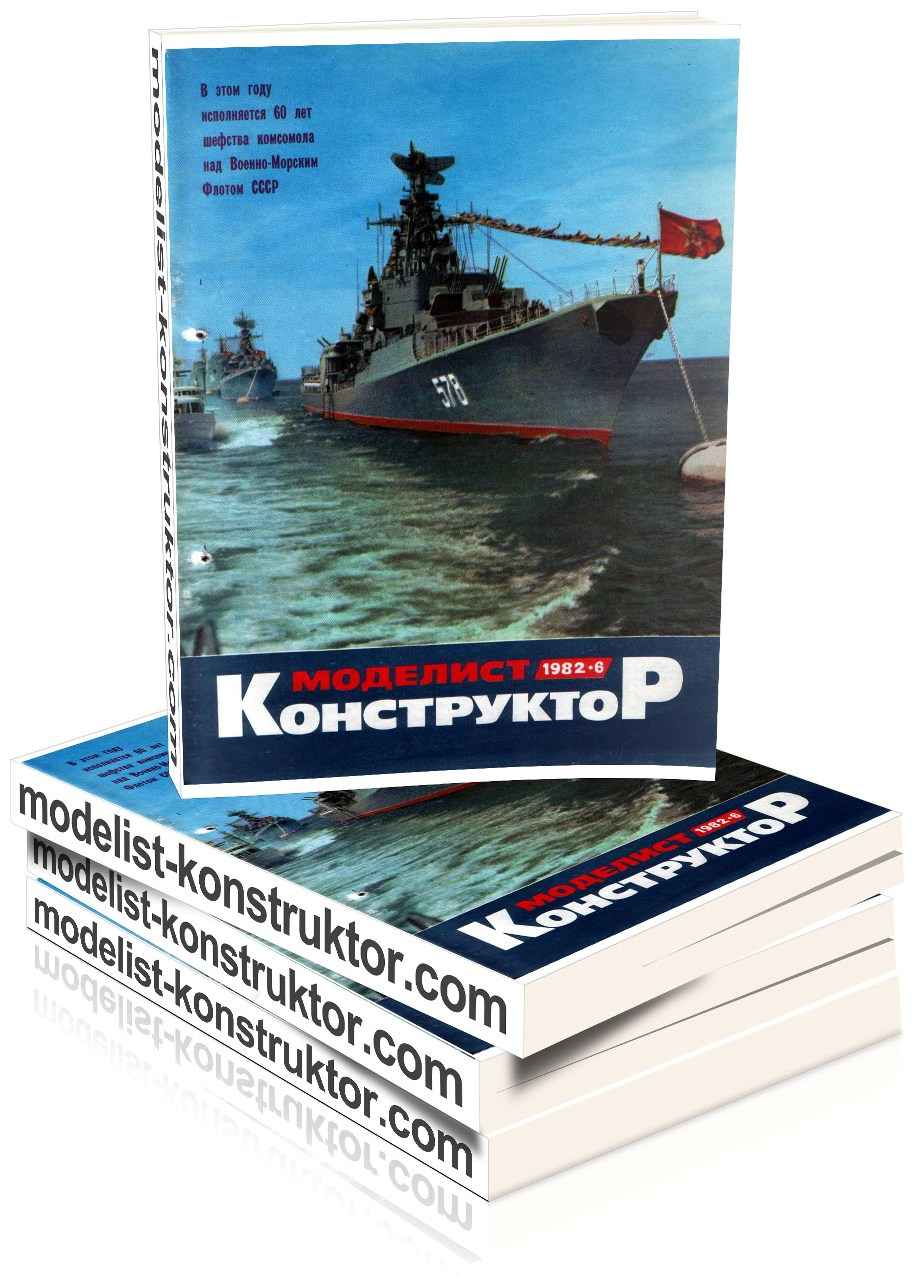 CONTENTS:
Addresses NTTM: S. Volkov. The School Of "Rostsel'mash" (1).
Organizer of technical creativity: Yuri Zhdanov. A small rationalization in the classroom and at home (3).
Small-scale mechanization: Yuri Allies. You, farmers! (6).
On land, sky and sea: I. Rodionov. Best attack of the piston era (9).
Models in the world: A. Dmitriev. Resonatory climbs (10);
V. Rozhkov. Victory – for designers (12);
G. Kalistratov. Enclosure-universal (19).
Is pioneer summer: V. Zavitaev. Compete electromodule (20).
Advice to the modeller: (22).
Sea collection "M-K": G. Smirnov, V. Smirnov. In anticipation of the ocean battles (23).
Technique of animated sound: A. Reznikov, V. Chirkunov. Stereo "MAG" (25).
Hams tell, advise, offer: V. Lopatin. Assistants motorist (27).
Radiocronaca service "M-K": (29).
Club house masters: (30).
COVER: 1 page – the ships in the Harbor. To the 60-anniversary of patronage of Komsomol above Navy. Photo of Yuri Pakhomov; 2-I page – young technicians in Kazakhstan. Photo by V. Permyakova; 3-I page – II national championship in flying sports. Photo V. Rozhkova; 4-I p – I all-Union poster competition boat. Photo By A. Artemyev, Yu. Gerbova.
TAB: 1 p. – Versatile walk-behind tractor with engine VP-150M. Design M. Borisenko; 2. storm Troopers of the great Patriotic war the Il-2 and Il-10M. Installation B. Mikhailova; 3. – Sea collection "M-K". Fig. M. Petrovsky; 4-I p. – a Stereo tape recorder of the highest class. Design B. Kaplunenko.
Modelist-KONSTRUKTOR 1982-06 PDF (download)