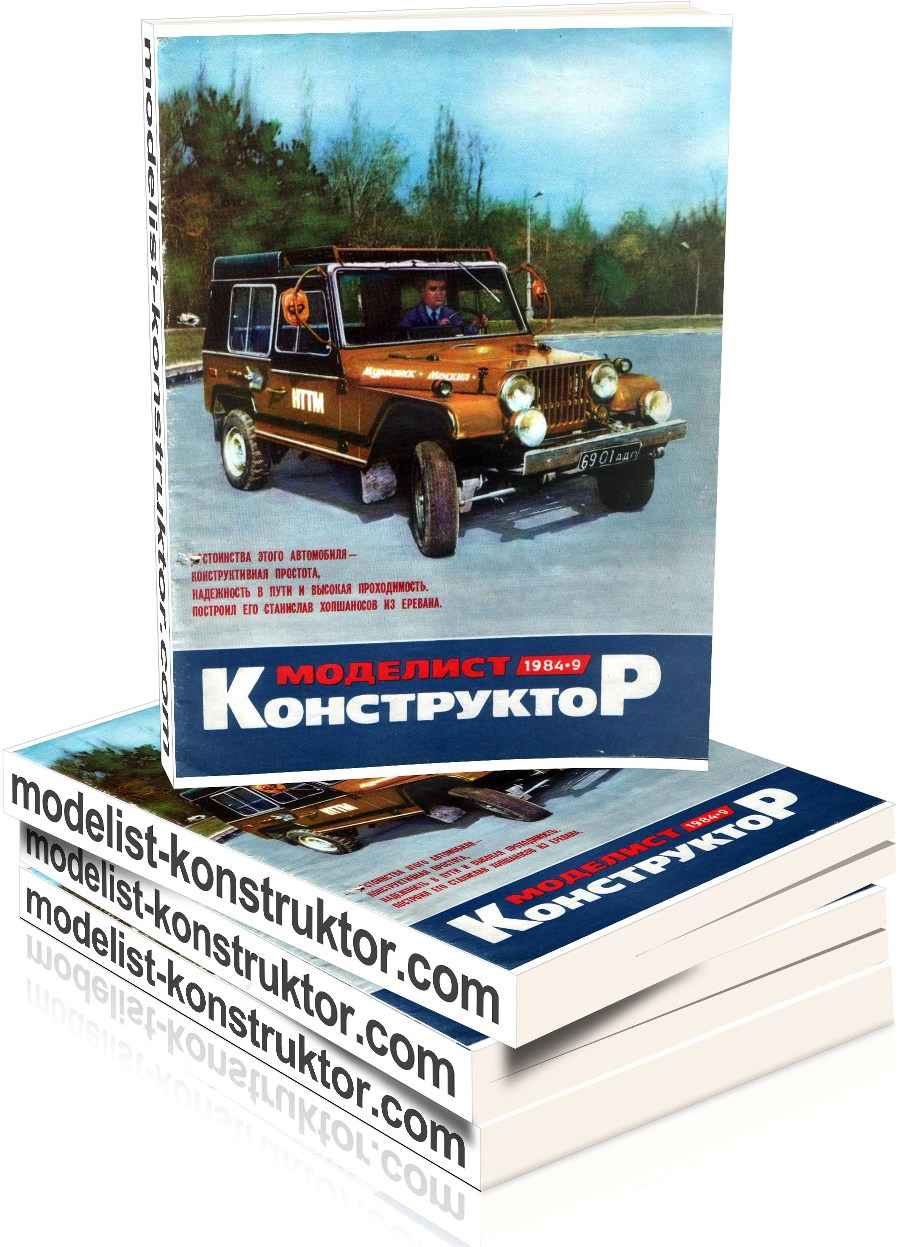 CONTENTS:
Organizer of technical creativity: V. Knyazev. CPC: and labor and search (1).
Public KB "M-K": A. Timchenko. "Jeep" – simply and reliably (4);
G. Kravets. The trailer is a bedroom (7).
Small-scale mechanization: I. Mikhailov. More about the mini-farm (9).
Famous sailing ships: I. Schneider. The flagship of the yacht club (12);
Yuri Beletsky. Schooner "Leningrad" (13).
Abilites "M-K": V. Egorov. The airplane is an instrument of intelligence (17).
On guard of the Fatherland: N. Aleshin, V. Sergeev. SU-122: power, fire, maneuver (21).
Models in the world: T. Pugachev. Training becomes the record holder (24);
V. Nagowski. Time helicopter (26).
Advice to the modeller: (28).
Sea collection "M-K": G. Smirnov, V. Smirnov. Russian gunboats in battle (31).
Family bins: N.Bezborodov. "Frost" on the window sill (33).
Furniture with his own hands: V. Strashnov. Still occupy the walls (34).
Home workshop: V. Gorshenin. Lathe on wood (37).
Tips from around the world (38).
Hams tell, advise, offer: A. Testes. Light console (40).
Reader – the reader: (42).
Radiocronaca service "M-K" Logic chip "AND OR NOT" (43).
Electronics for beginners: A. Valentine. Communication without wires (45).
Electronic kaleidoscope: (47).
COVER: 1 page – Simple and reliable "jeep", Photo by A. Timchenko; 2. – In the CPC of the city of Khabarovsk; 3rd page – At different latitudes. Making Zykunova; 4. all-Union competition avtomodelistov. Photo By A. Chernykh.
TAB: 1. Schooner "Leningrad". Fig. V. Baryshev; 2-I page – Abilites "M-K". Fig. M. Petrovsky; 3. – Sea collection "M-K". Fig. V. Vladimirov; 4-I p. – Club house masters. Fig. B. Kaplunenko.
Modelist-KONSTRUKTOR 1984-09 PDF (download)