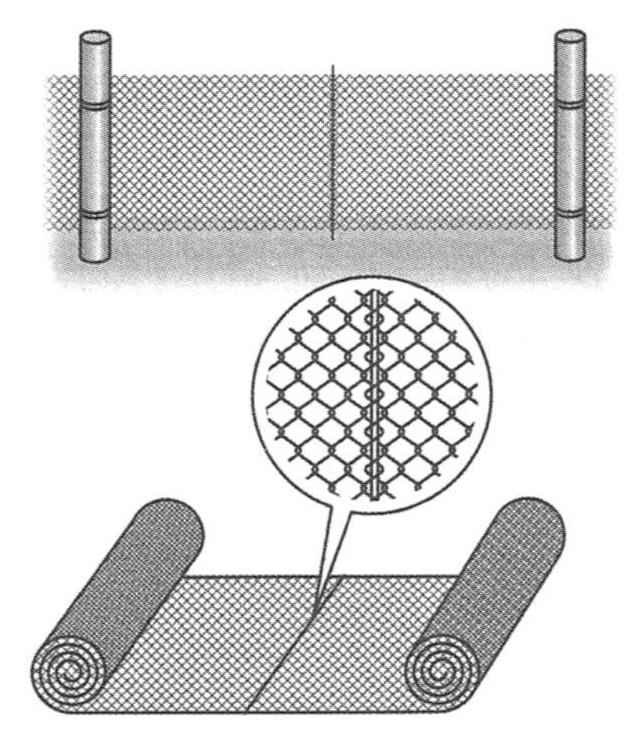 In suburban areas is very often used the fence from the grid-rabitsy. This is no accident: it is durable, aesthetically pleasing look and easy to assemble as comes in rolls. There is another practical convenience netting: mating the ends of the panels are not severely affected by this problem and a simple interlocking edge cells with wire or serial threading them into a steel rod as shown in the figure.
Recommend to read
TWO BRUSHES
To the chainlink fence does not spoil the view of a suburban area for the prescribed time, it must be carefully painted. But to make it easy. Pneumatic spray paint and hard wire, and...
HEM? SIMPLE!
Make the owner decided to upgrade Drapes or curtains and hem the edges of the new panels, here's a gift: fold out metal school lines some kind of clothespins. They will bring and will...