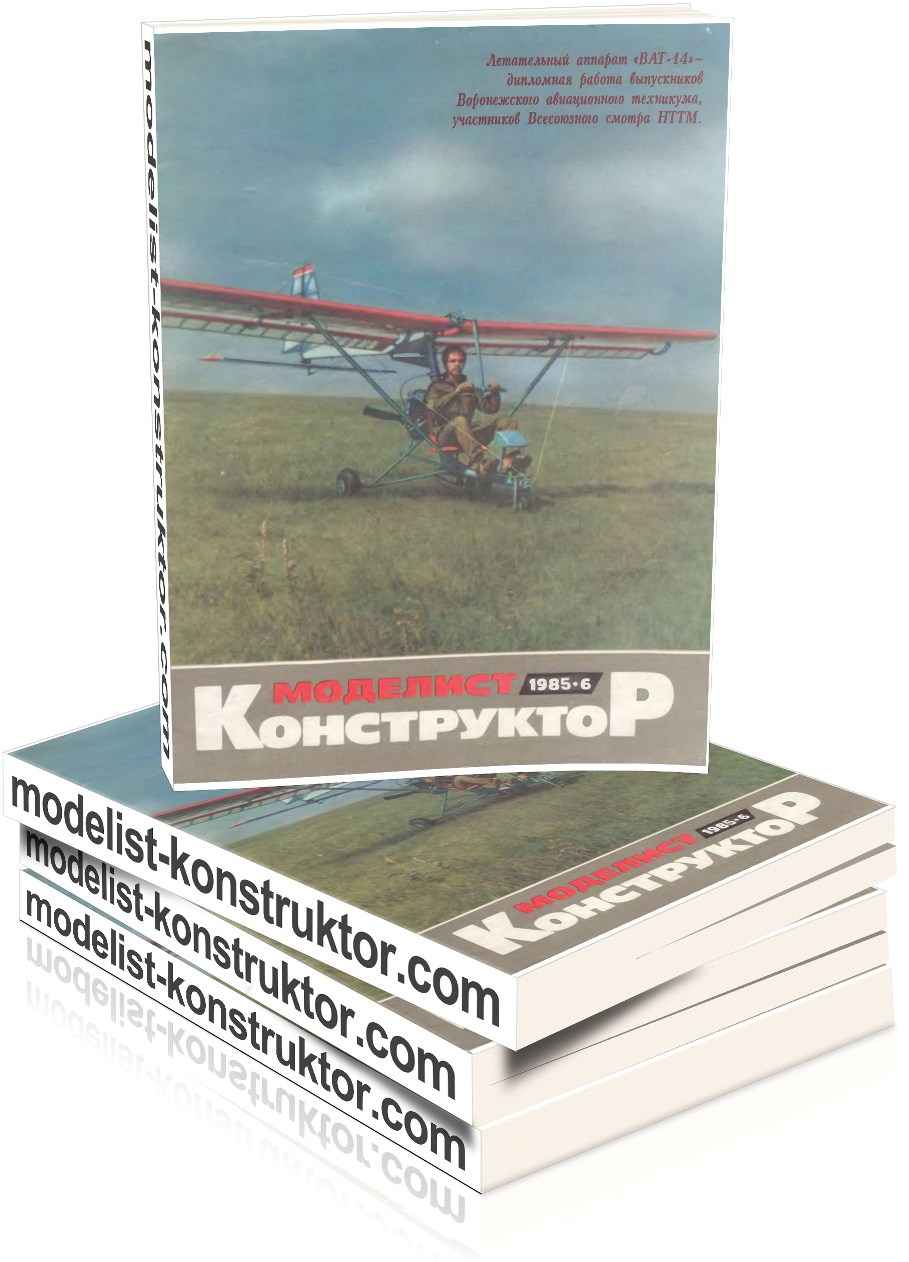 CONTENTS:
Organizer of technical creativity: B. Bezrukov, V. Knyazev. KB in a school workshop (1).
Small-scale mechanization: K. Karbalai. Assistant agriculturist (4);
A. Bochkov. Garden "the Barber" (7).
On guard of the Fatherland: N. Aleshin, V. Sergeev. Land cruiser (9).
Models in the world: air combat (12);
Vladimir Artamonov. In a confrontation with two elements (15).
Advice to the modeller: I. Gorev. Shavings – no toys! (17);
I. Sergeev. Without a matrix and a punch (17).
Is pioneer summer: N. Manapov. "Battleship" (18).
E-kaleidoscope: three-Way EQ (20).
Young technicians – production: Y. Mokhov. Memory evaluates PFM (21).
Sea collection "M-K": G. Smirnov, V. Smirnov. Monitors the Pinsk flotilla (23).
Firm "I": A. Shepelev. Repair flooring (25);
The table – on the wall (29).
Tips from around the world (30).
Souvenirs of the festival: K. Skvortsov. Of obedient metal (31);
I. Evstratov. The carnival of rakatomalala (32).
COVER: 1 page – Sergey Black – one of the authors of the aircraft Wat-14. Photo by A. Queen; 2-I page – young technicians in Chuvash Republic. Photo Yu; 3rd page – "Flying show". Photo I. Evstratova; 4. Gifts – festival. Fig. B. Kaplunenko.
TAB: 1. Small appliances – small field. Pictures of readers ' letters; 2. – T-72 Tank. Photo by E. of Reveni; 3. – Sea collection "M-K". Fig. B. Baryshev; 4-I p. – Club house masters: repair floors. Making Zykunova.
Modelist-KONSTRUKTOR 1985-06 PDF (download)