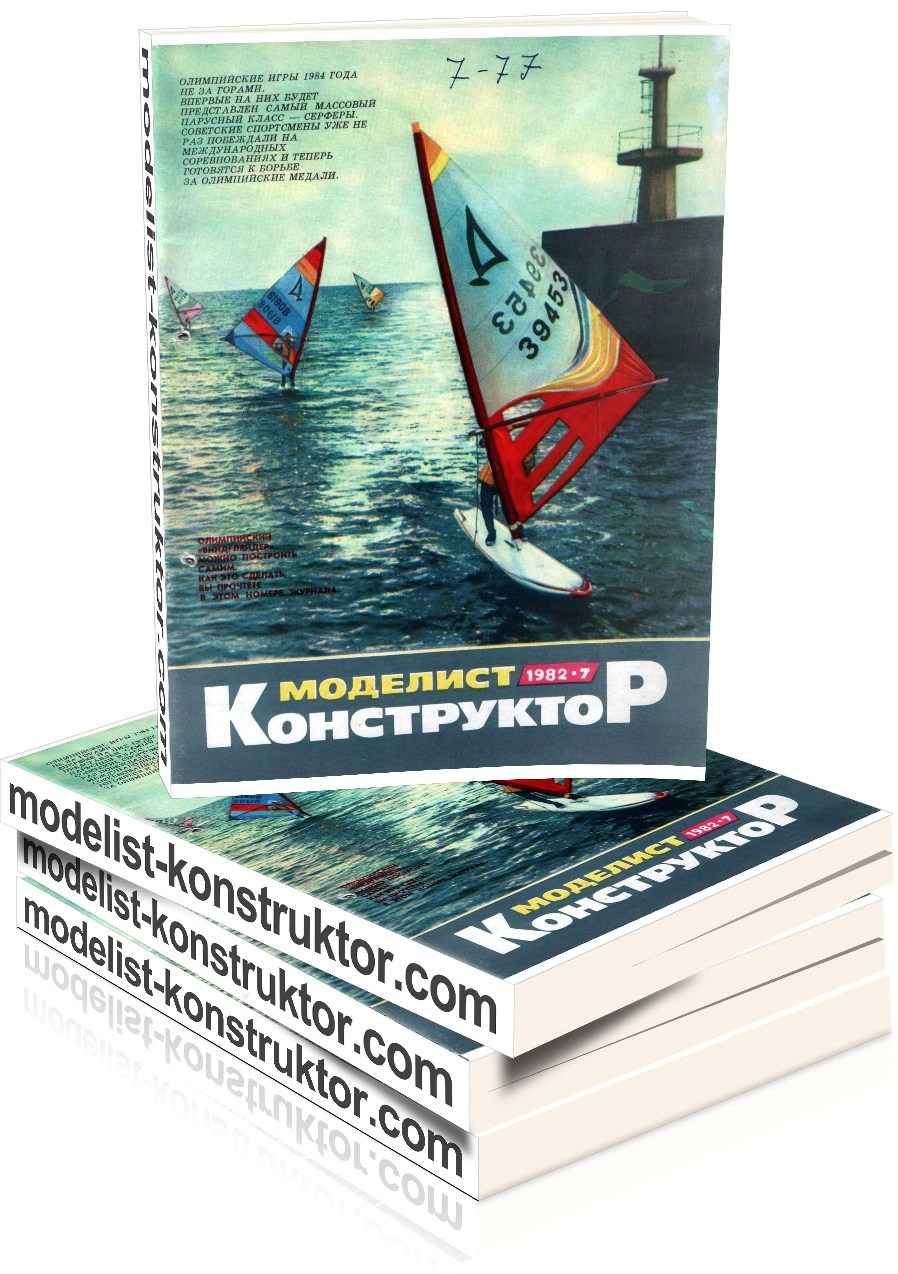 CONTENTS:
USSR – 60: A. Timchenko. On the outskirts of the profession (1).
Organizer of technical creativity: Yuri Stolyarov. School innovation: from idea to reality (3).
The competition of ideas: P. Gorlov. New planetary (7).
Public KB "M-K": With an eye on the Olympics (8);
I. Zabashta. Waving… a steering wheel (12).
Turist – the tourist: B. Revsci. The "trophies" of Urukh gorge (14).
On earth, in the heavens and in the sea: P. Veselov. The firstborn of marine guard (17).
Models in the world: V. Kibets. Tape over the wing (19);
A. Ermak, A. Mezukis. Spinning top on a rope (21);
V. Zavitaev. An armored car takes… start (22).
Advice to the modeller: (28).
Abilites "M-K": P. Kolesnikov. The initiative in a dogfight (29).
Sea collection "M-K": G. Smirnov, V. Smirnov. Mysterious Shangri-La (33).
Technique of animated sound: A. Reznikov, V. Chirkunov. Stereo "MAG" (35).
Radio control models: Yury Subbotin. – Four programs (38).
Electronic kaleidoscope: (40). Radiocronaca service "M-K": (41).
Reader – the reader: (42).
"M-K" advises: I. Ryshkov. How to organize CUT (43).
Club house masters: (44).
Club "Zenit" (46).
We have: (47).
COVER: 1st page – the First test "Windglider". Photo by V. Talanov; 2-I page – young technicians of Belarus. Photo by K. Natylia and A. Timchenko; 3rd page – photo Panorama. Installation of M. Simakov; 4-I p. – CUT plant named after S. M. Kirov.
TAB: 1st page – 1st all-Union meeting of tourists. Photo by B. Nevskogo; 2-I page – minelayer reflect an air attack. Fig. E. Voishvillo; 3rd page – Abilites "M-K". Fig. M. Petrovsky; 4. – Sea collection "M-K". Fig. M. Petrovsky.
Modelist-KONSTRUKTOR 1982-07 PDF (download)