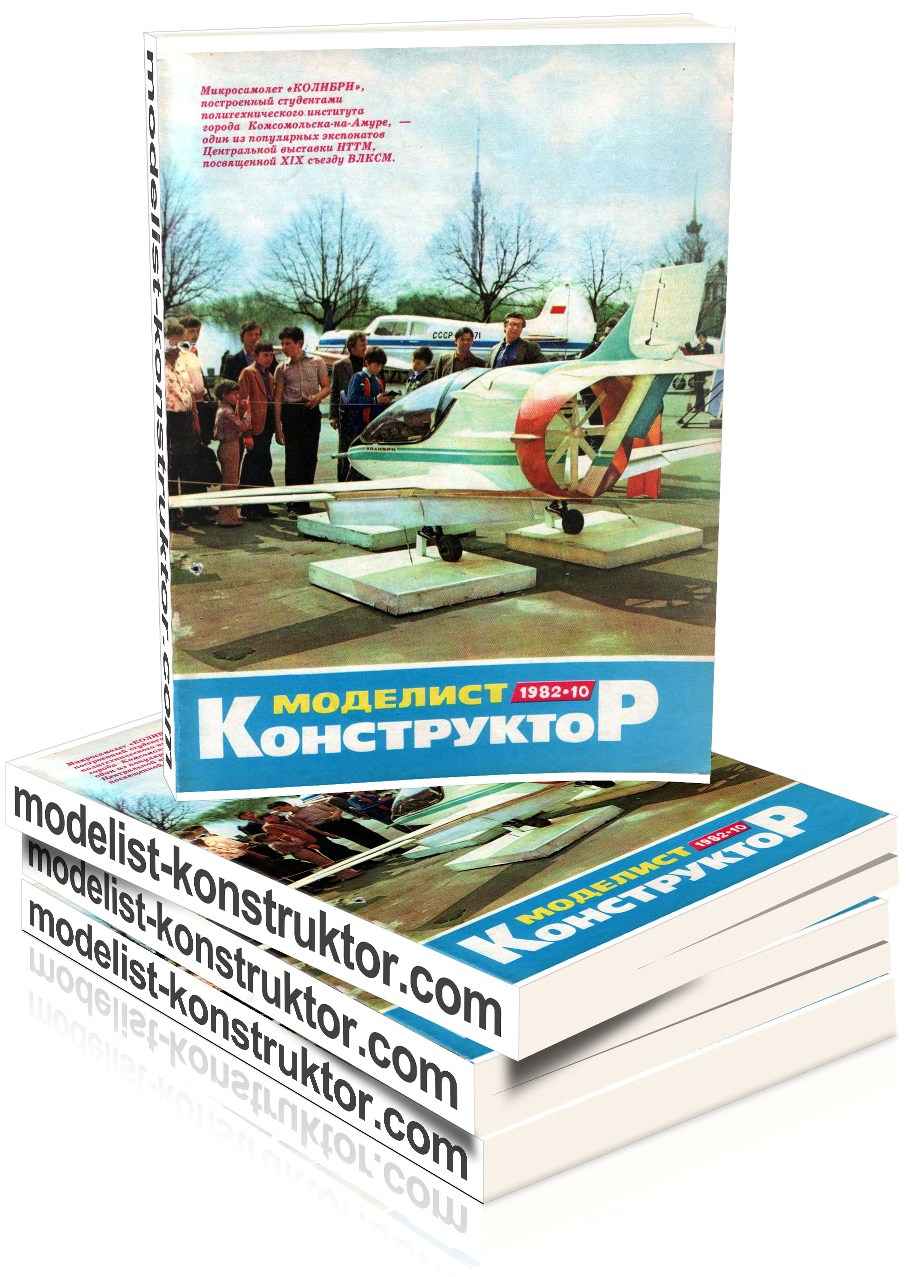 CONTENTS:
Decisions XIX Congress of the Komsomol – to life!:
D. Filippov. Young innovators – five (1);
Yu Arms. A generation of creators and seekers (3).
Addresses NTTM: A. Timchenko. OSCB: runway engineer (5);
A. Delivet. OKB "Glider" (12);
"Slavutich-UT" (13).
Public KB "M-K": V. Ishkhanyan, V. Bokov. Meet the "Sports-tourist" (7).
Young innovators – production: Inspected, tested – implement! (9).
Small-scale mechanization: A. Nikolaev. "Rublis" (11).
Technique five: Leonid Shugurov. The most massive, most modern (17).
Create, invent, try!: V. Askin. Roller-led (22).
Models in the world: V. Zakharov. Winning lines (24);
V. Rozhkov. S1B – record two stages (26).
Devices assistants: Boris Efremov, Yu Snapcap. Measures pulse electronics (27);
S. Brokarov. Fit – not fit (29);
E. Sawicki. Instead of the arrow – led (30);
E. Druchin. Charging prevention (31).
COVER: 1 page – Microplane "Hummingbird." Photo by A. Queen; 2-I p. – the Central exhibition NTTM-82. Photo I. Zhukova; 3. – the Exhibition of young innovators of the fraternal countries of socialism. Photo I. Balakirev; 4-I p. – Young technology at ENEA USSR. Photo By A. Kostin.
TAB: 1 p. – Glider "Slavutich-UT". Installation B. Kaplunenko; 2 – 3 pages – Exhibits a centerpiece of the exhibition NTTM-82 dedicated XIX Congress of the Komsomol. Photo by A. Artemiev; 4-I p. – Truck KAMAZ-5511. Fig. Y. Dolmatovsky.
Modelist-KONSTRUKTOR 1982-10 PDF (download)