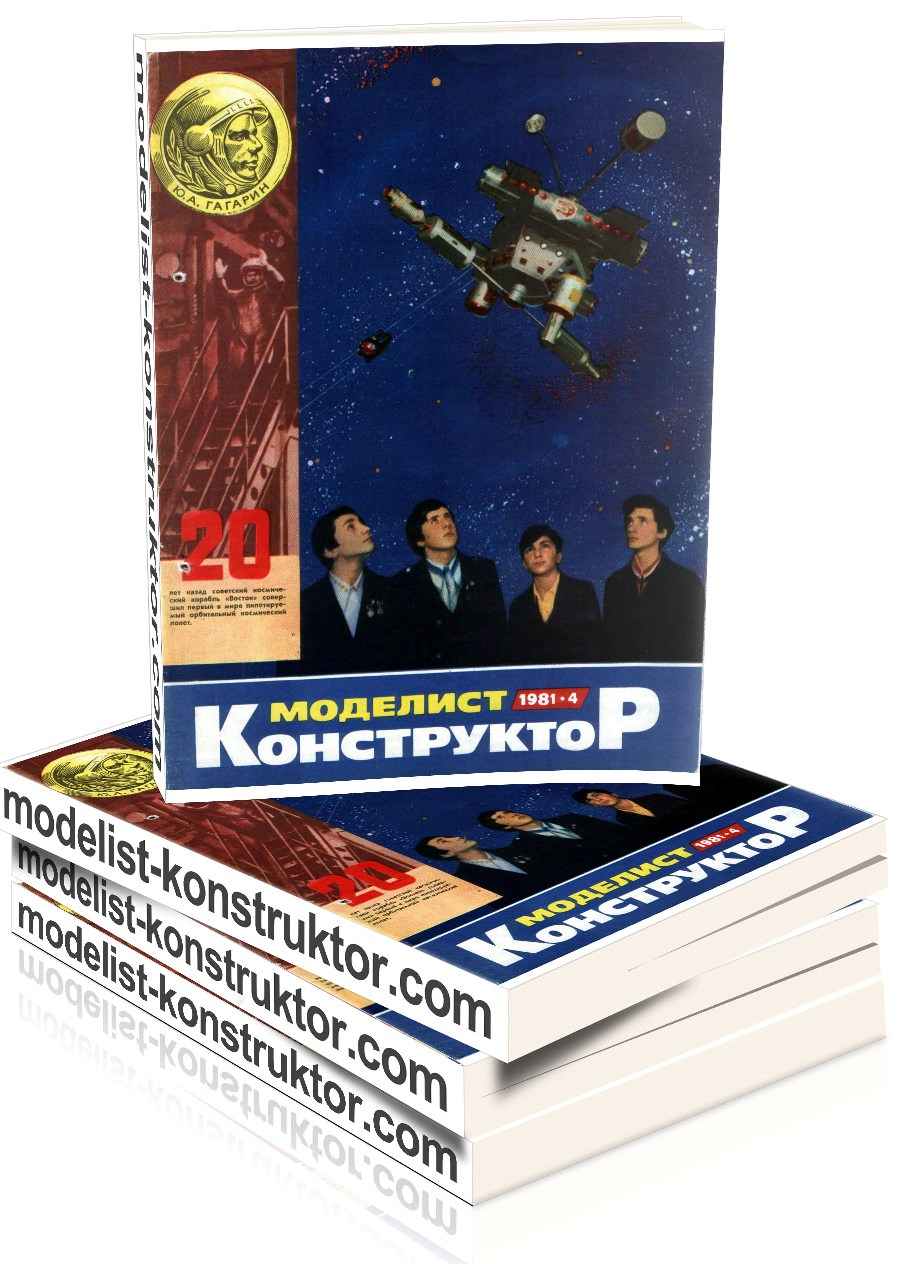 CONTENTS:
Decisions of the XXVI Congress of the CPSU – in life!: Care – General! (1).
NTTM: organization and methodology: N. Grishechko, A. Teplitsky. The theme of this lesson is the invention (3).
The big way: E. Krylov, Relay Leninist ideas (5);
L. Sergeyeva. The rebirth of the tractor (6);
This was "Zaporozhets" (7).
On land, sky and sea: A. Larionov. The name of the leader of the revolution (9).
April 12 – cosmonautics Day: Popovich. It is in each of our mission (10);
V. Holguin. Rocket for "East" (12).
Create, invent, try!: I. Karpukhin. Of "Satellites" – tandem (20).
Pages of history: S. Zorin. "Free from the space came a sound…" (21);
The theremin (23).
Sea collection "M-K": G. Smirnov, V. Smirnov. In the battles for the Motherland (25).
Devices assistants: V. Bakumtsev. Spark without the "whims" (27).
Electronics circuits: M. Baumann. The frequency on the TV screen (28).
Radiocronaca service "M-K": the LEDs (28).
The handy: the Lamps? It's easy! (30).
Sports: (31).
COVER: 1 page – Space station of the future and its creators – young technology school No. 91 Tbilisi. Photo by A. Queen; 2-I page – Chelyabinsk – a city of young artists. Photo by E. Glukhova; 3rd page – flying championship sport. Photo by A. Shishkin; 4-I p. – spaceship "Vostok". Fig. V. Kaplunenko.
TAB: 1st page – "Zaporozhets" – the first Soviet tractor. Fig. M. Petrovsky; 2. – Destroyer "Lenin". Fig. E. Voishvillo; 3rd page – Sounding electronics: the theremin and its Creator. Making Malatina and B. V. Mikhailov; 4. – Sea collection "M-K". Fig. A. Konstantinova.
Modelist-KONSTRUKTOR 1981-04 PDF (download)